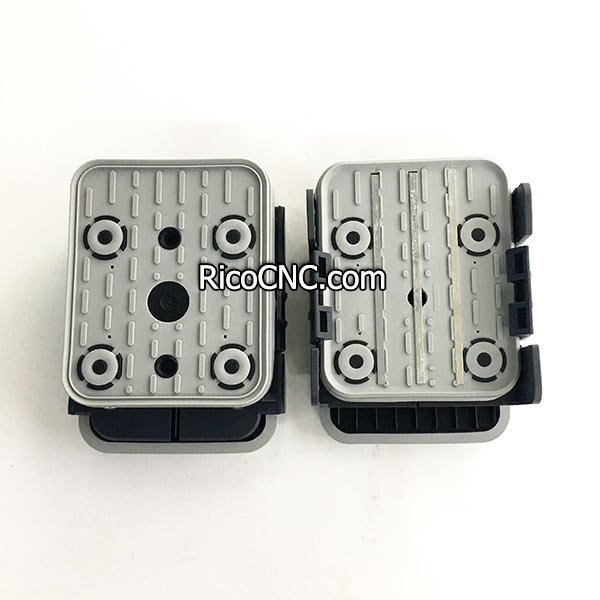 4011110367 VCBL-K1 140x115x50 Vacuum Pods 10.01.12.00210 for PTP CNC

This 4011110367 (4-011-11-0367) vacuum pod is a height of 50mm 1-circuit consoles vacuum suction cup, Schmalz article No. 10.01.12.00210, used with Weeke/Homag and other PTP CNC machine centre with pod and rail table, such as CNC-Processing Center Venture 106.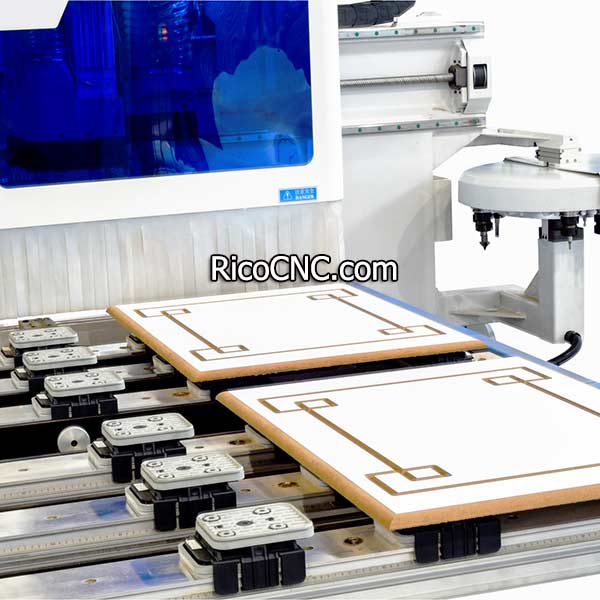 VCBL-K1 140x115x50 1-circuit beams from Schmalz (1 row of valves along the beam) vacuum suction cups work with Homag, Weeke, IMA, Masterwood, Felder, Holz-Her, Reichenbacher, Busellato, Format 4, Weeke Optimat BHC Venture 08M and many others console table. Woodworking pod and rail vacuum cup support for fixing workpieces to the console table for workpiece clamping.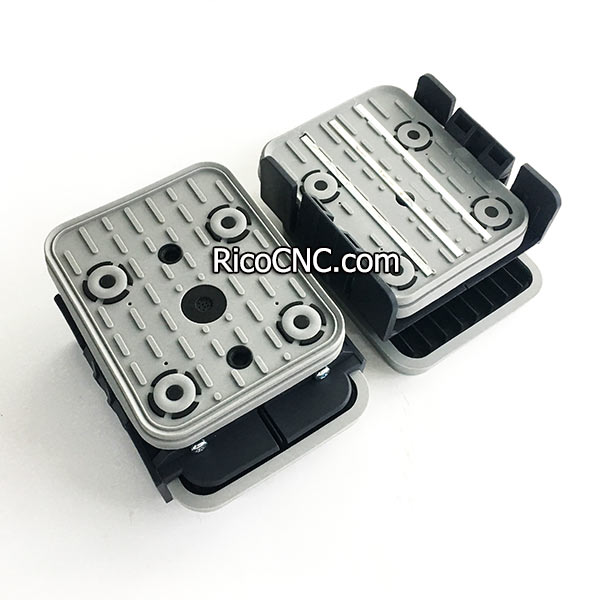 4-011-11-0367 vacuum pod size:
Dimensions (LxW): 140 x 115 mm
Height H: 50 mm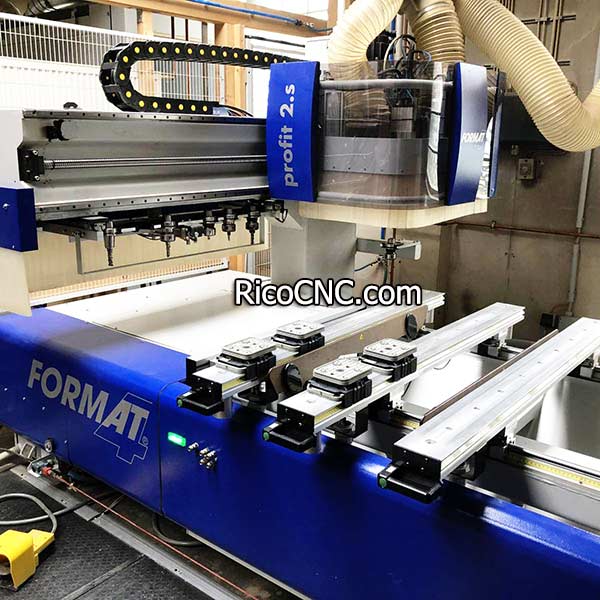 Vacuum block VCBL-K1 140x115 H=50mm is the standard equipment in CNC Homag, Weeke, IMA, Masterwood, Felder, Holz-Her, Reichenbacher.
SCM / Morbidelli part No.: 2990340005e
HolzHer: 2760207
Schmalz: 10.01.12.00210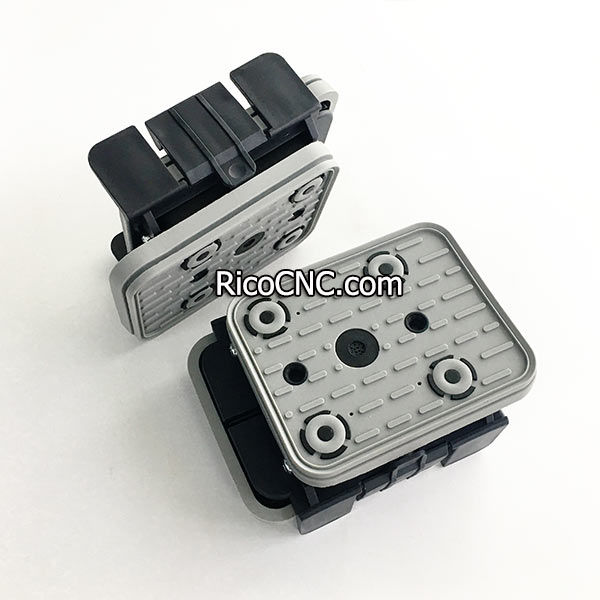 The 10.01.12.00210 vacuum cup comes with a complete entire set.
Also, the top rubber pads 4-011-11-0077, 10.01.12.00488 and bottom vacuum pads 10.01.12.00228 are available as replacements.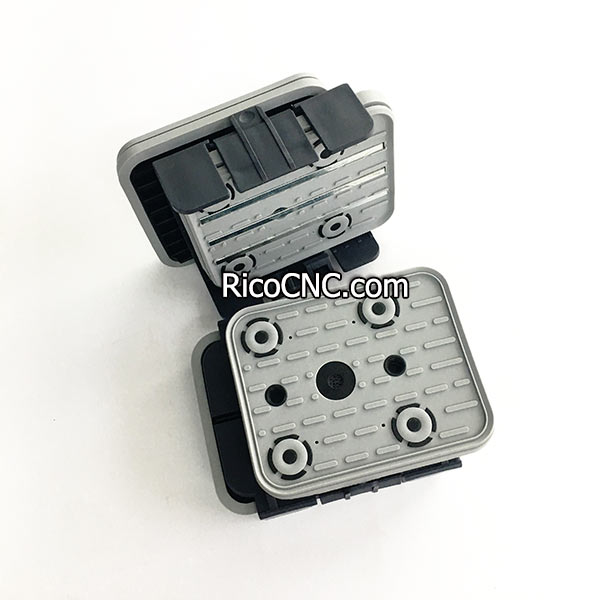 A range of replacement vacuum cups and rubber pads for Homag, Weeke, Biesse, SCM woodworking machines for sale here, welcome to contact us.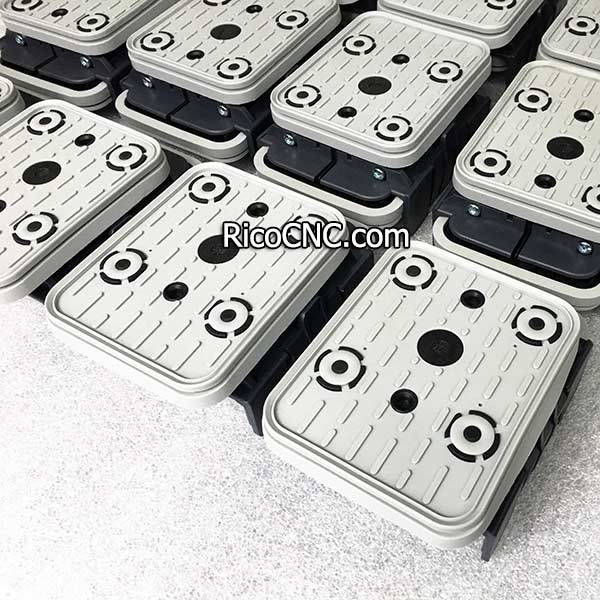 RicoCNC is a reliable source for CNC & Woodworking machine spare parts.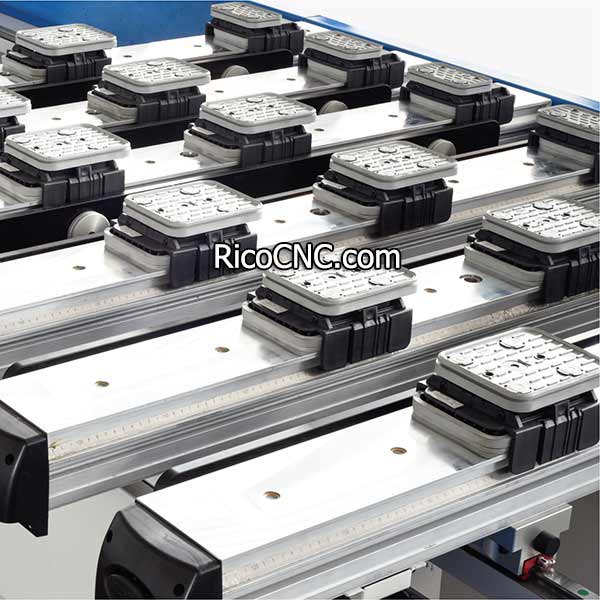 Contact Us