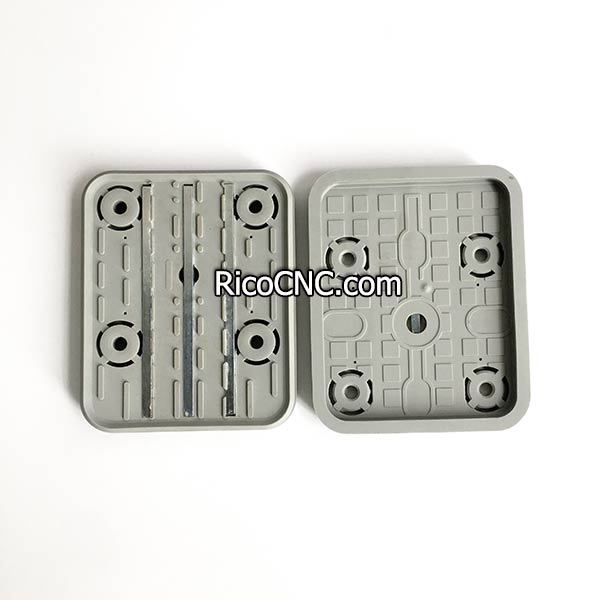 10.01.12.00228 140x115mm Bottom Suction Plates VCSP-U 140x115x16.5 VCBL-K1

This bottom suction plates, Schmalz No.: 10.01.12.00228, is the 140x115mm replacement rubber seal for VCBL-K1 vacuum pod blocks. Work with a hose-free vacuum clamping system for CNC machining centers.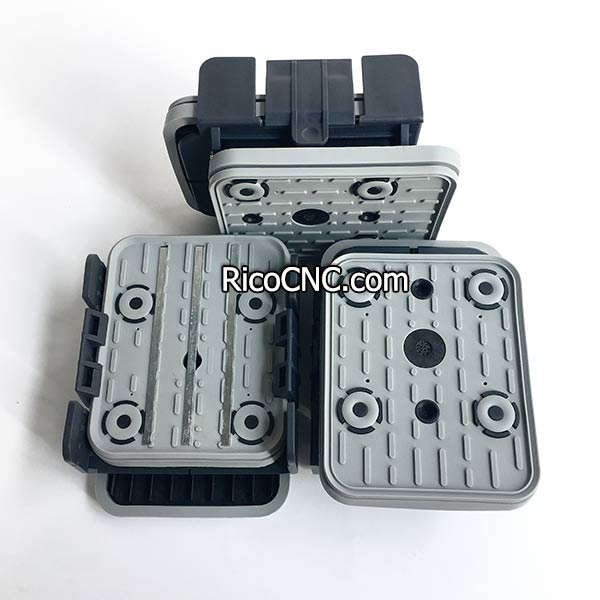 The replaceable suction plate bottom pad fits for vacuum blocks VCBL-K1 50mm pods:
10.01.12.00210, 10.01.12.00211, 10.01.12.00230, 10.01.12.00275, 10.01.12.00369, 10.01.12.00370, 10.01.12.00371, 10.01.12.00378, 10.01.12.00379, 10.01.12.00497, 10.01.12.00769, 10.01.12.00770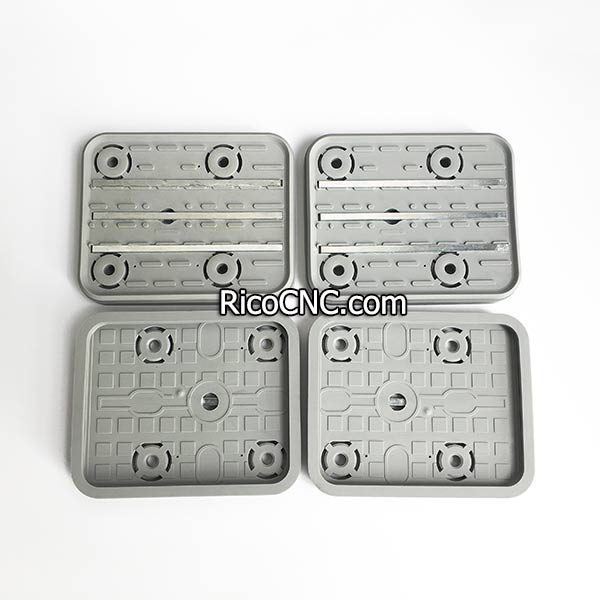 VCSP-U 140x115x16.5 VCBL-K1 Rubber Seal Features:
Dimensions (L x W): 140 x 115 mm
Height H: 16.5 mm
For: Vacuum block VCBL-K1, 1-circuit console
Bottom suction plate with iron guide strips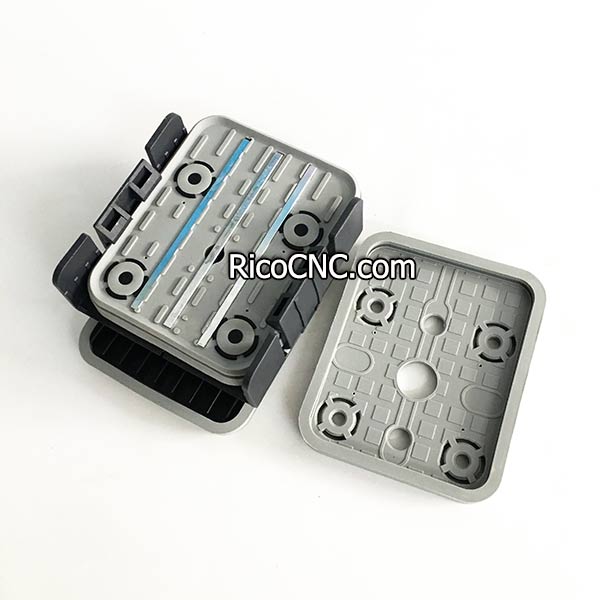 Lower CNC vacuum rubber gasket dimensions 140 x 115 used in HOMAG, Weeke, IMA, Masterwood, Felder, HolzHer, Reichenbacher, Busellato, Morbidelli machining centers, equipped with a Schmalz VCBL single-beam table.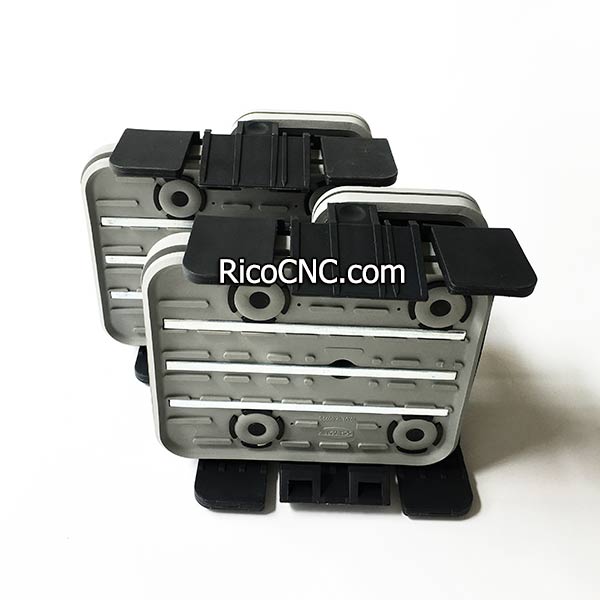 It is easy to replace damaged or worn suction plates with the spare of vacuum suction plates.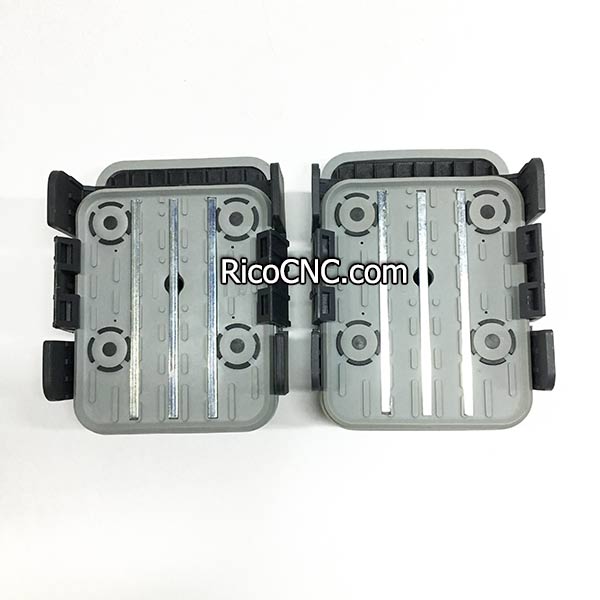 RicoCNC supplies a range of high quality spare parts of CNC vacuum pods and rubber pads, it is necessary for CNC owners to keep some vacuum suction parts as replacements.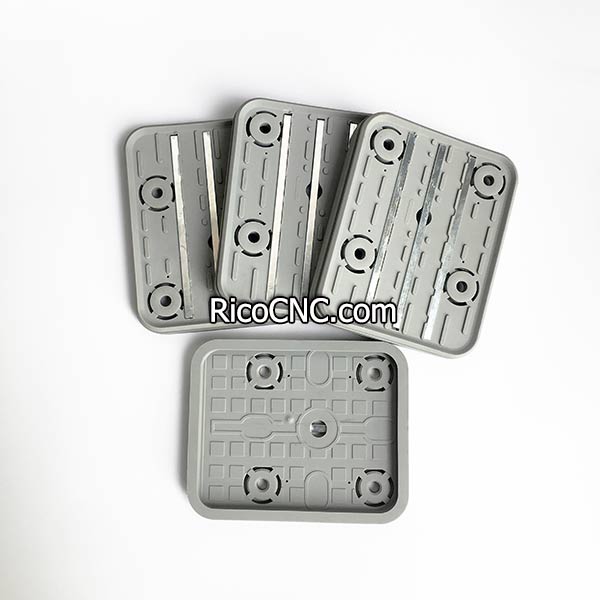 Welcome your inquiry.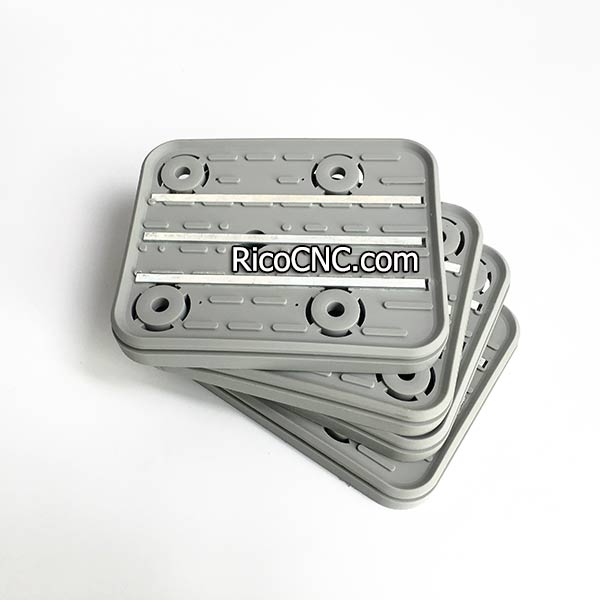 Contact Us