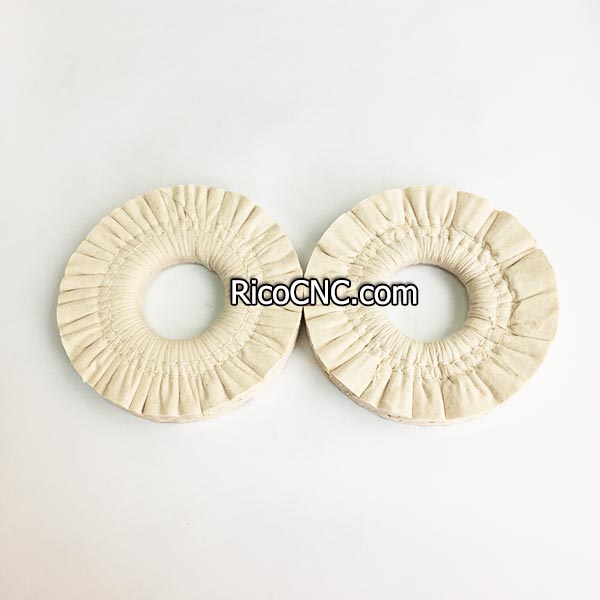 E3419E0001 D150x55x20mm Circles Fabric Polishing Buffing Wheel for Biesse AKRON Jade Edgebanders

This D150x55x20mm replacement buffing wheel is with fabric core for Biesse AKRON Jade edgebanders. Biesse part No.: E3419E0001 parts for woodworking machines cotton brush. Fit for AKRON 1400/1300 / Jade 200 series edegbanders.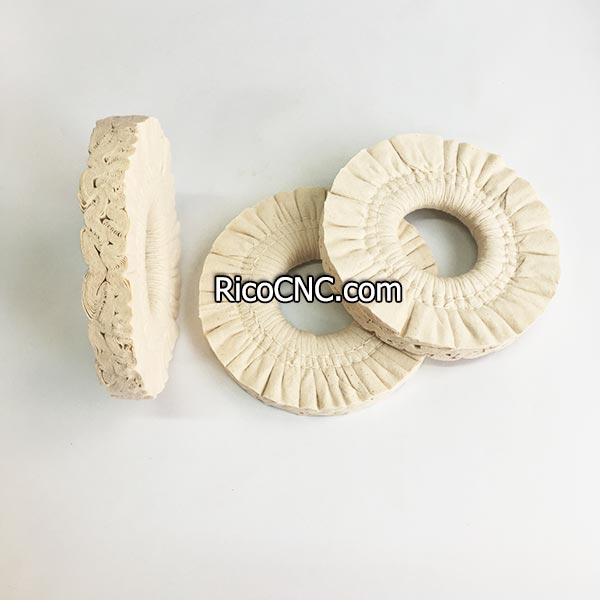 E3419E0001 Cotton Brush Parameters:
Cloth buffing pad fabric core
Outer diameter = 150 mm
Inner diameter = 55 mm
Height/Width = 20 mm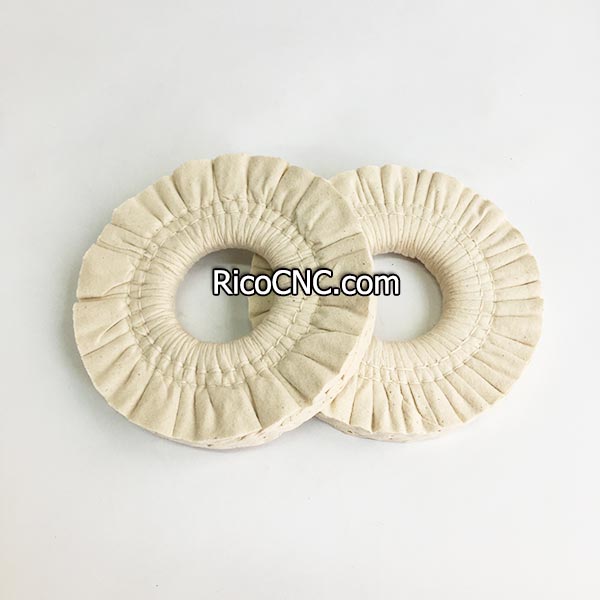 Buffing wheel surface is very smooth, polish power is strong and evenly.
Our buffing wheel is made of purified cotton, it is soft to protect your board when buffing.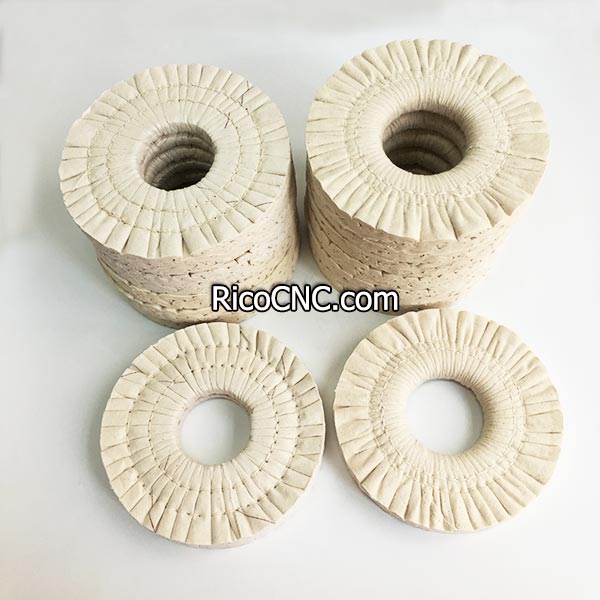 Ricocnc.com supplies you with top quality buffing wheels for wood finishing. We offer different types of buffing wheels for edgebander such as SCM, Stefani, IDM, Biesse, Homag, Brandt, Bimatic, Griggio, Laguna, Cehisa, IMA, Holzher, Fravol, OTT, Harnnett, Nanxing, KDT, etc

Φ120*Φ19*10mm iron core, for Homag Brandt
Φ150xΦ19x10mm iron core, for Biesse SCM edgebander
Φ150xΦ50x20mm fabric core, for Biesse edgebander
Φ150xΦ50x25mm fabric core, for Homag, KDT
Φ150*Φ55*20mm fabric core, for Biesse
Φ180*Φ50*20mm fabric core, for Nanxing
Φ180*Φ50*20mm iron core, for Nanxing, Huashunchang.

Track pads and pressure rollers for Biesse edgebanders also are available here.

RicoCNC supplies a range of edgebanding replacements, if any needs, welcome your inquiry.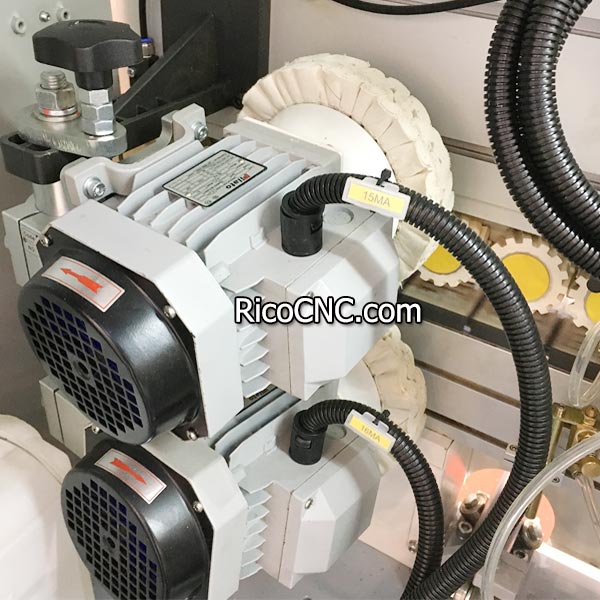 Contact Us