CNC Woodturning Tools Wood Lathe Cutting Knives for Sale

CNC wood lathe machine and copy woodturning machine are widely used for woodworking industry these years. A durable use wood turning tool is a great help for the production, increase the efficiency and lower the cost, also it is much safer.
RicoCNC focuses on CNC woodturning cutter tools for more than 8 years, and support the CNC wood lathe manufacturers and woodturners with excellent wood turning knives. And becomes a famous brand in CNC wood lathe tools market.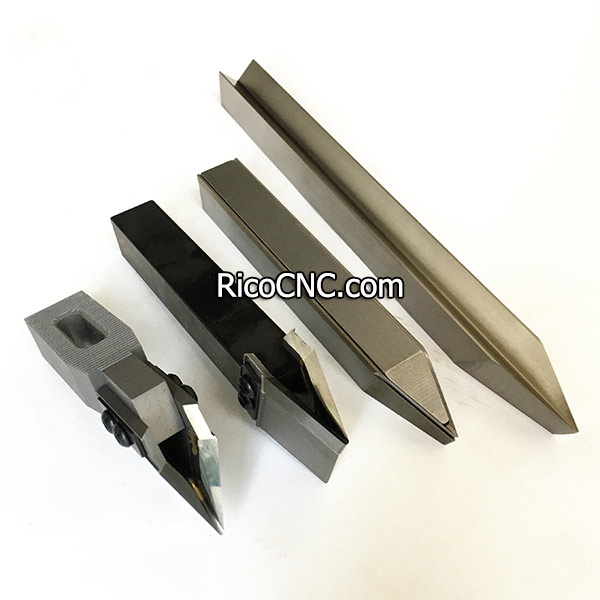 There are mainly 4 types woodturning cutters for CNC lathe or copy lathe machines:




Models

RC-V20R0.75 (20*20*150mm, R0.75)
RC-V20R1.0 (20*20*150mm, R1.0)
RC-V20R1.5 (20*20*150mm, R1.5)
RC-V25R0.75 (25*25*150mm, R0.75)
RC-V25R1.0 (25*25*150mm, R1.0)
RC-V25R1.5 (25*25*150mm, R1.5)

RC-X20R0.9 (20*20*150mm, R0.9)
RC-X20R0.6 (20*20*150mm, R0.6)
RC-X25R0.9 (25*25*150mm, R0.9)
RC-X25R0.6 (25*25*150mm, R0.6)

25*25*200mm R0.5

10x10x200mm, R0.5

12x12x200mm, R0.5

14x14x200mm, R0.5

16x16x200mm, R0.5

18x18x200mm, R0.5

20x20x200mm, R0.5

22x22x200mm, R0.5

20x20x300mm, R0.5

22x22x300mm, R0.5

25x25x300mm, R0.5

Specifications

1, Knife holder: 40Cr Steel, size 20*20*150mm or 25*25*150mm

2, Knife blade: high quality solid carbide

Blade length: 40mm or 28mm

3, Cutting angle: 17 degree

4, Blade tip radius: 0.75mm or 1mm or 1.5mm

5, Blade thickness: 13mm

6, Blade Hardness: 91-91.5 HRC

1, Turning Blade: Carbide Tipped
2, Blade length: 40mm
3, Blade tip radius: 0.6mm or 0.9mm
4, Blade thickness: 20mm
5, Blade V degree: 26°
6, Blade Hardness: 93 HRC
7, Knife holder: 40Cr Steel,
8, Tool holder size 20*20*150mm or 25*25*150mm
9, Toolholder hardness: 45-50HRC

1, Knife holder: chisel tool steel

2, Knife blade: alloy steel

3, Size: 25*25*200mm
4, Blade Hardness: 67-69 HRC (Harder than HSS 60-66HRC)

1, 2 in 1, one blade body with a clamp for fixture.
2, Super hard HSS, HRC=66°~69°.
3, Can be polished
4, Material is High Speed Steels (HSS)
5, High precision
6, Durable

Features

1, Super wearproof

2, High precision

3, Easy to install and replace cutter head

1, Easy to grind

2, Shining sharp blade

3, Multiple installation combinations

4, Reasonable cutting angle, more trouble-saving chip removal

5, Affordable, economical and cost-effective.

1, Super hard knife blade

2, 200 mm blade length, can be grinded and use for very long time

3, Quick and easy grind

1, Whole body is HSS blade,high rigidity

2, Have small size for choice

3, Widely used with CNC copy lathe machine

4, Super hard HSS last for long time use.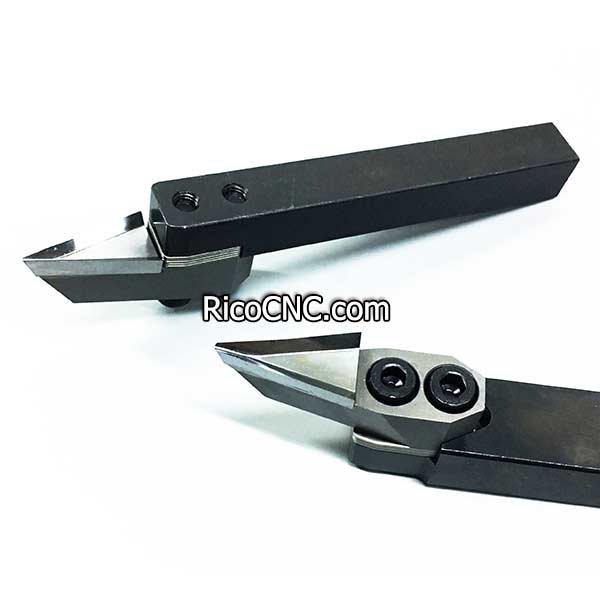 Carbide lathe knives are widely used for hardwood and semi-hardwood lathing, also for finish cutting;
3 in 1 and HSS lathe knives are widely used for softwood and semi-hard wood lathing, also for rough cutting and copy lathing.
Please choose the suitable model you need.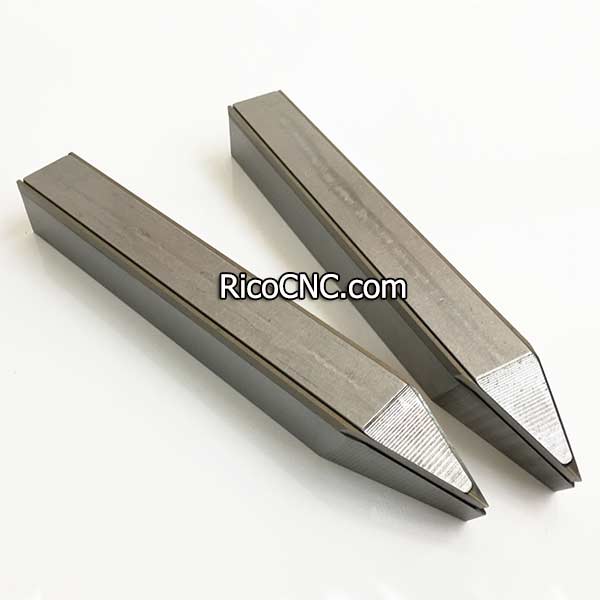 Also, RicoCNC is the original supplier for FWCD carbide turning tools in China market for the following models:
FWCD-R1.5
FWCD-R1
FWCD-R0.75
FWCD*L40*R1.5
FWCD*L40*R1
FWCD*L40*R0.75
FWCD*L28*R1.5
FWCD*L28*R1
FWCD*L28*R0.75
FWCD-X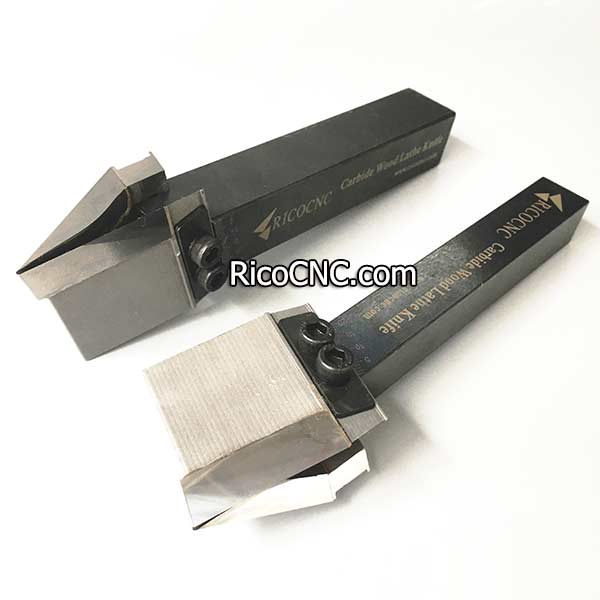 Our woodturning tools are suitable for most wood, such as Red oak, Beech, Hevea, Arbor, Sapele, Toona ciliata Roem, Ailanthus altissima, Sect.Leuce, Cupressus funebris Endl, birch, Hardwood, Maple, African Padauk, Chinese boxwood, Pinus, Monterey pine, Radiata pine, Peachwood, Juglans regia, Scientific wood, Ash, Tectona grandis L.F., Bamboo, Black Rosewood, etc. Cutter for staircases, stairway balusters, stairway newel posts, dining table legs, end table legs, sofa table legs, bar stool legs, chair legs, chair arm posts, chair stretchers, sofa bun feet, bed rails, lamp posts, baseball bat, etc.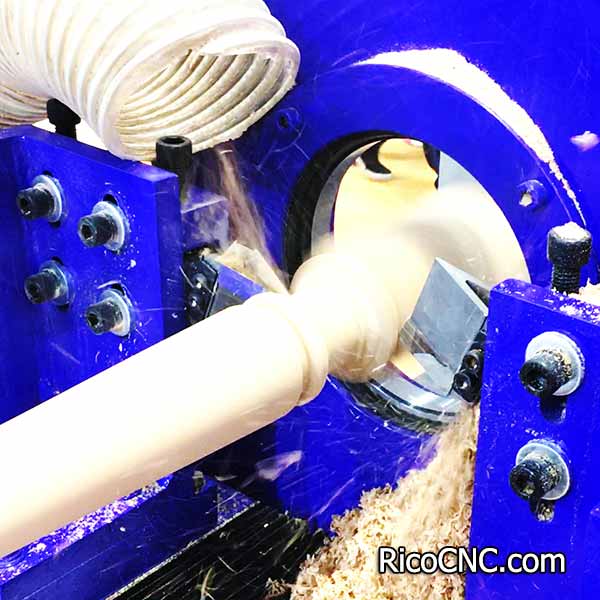 Our CNC wood lathe cutters are widely used with CNC auto motion, cosen CNC, Intorex, Unique CNC, StyleCNC, Laguna, CNC auto motion, Intorex, AccTek, etc and all China-made CNC woodturning machines.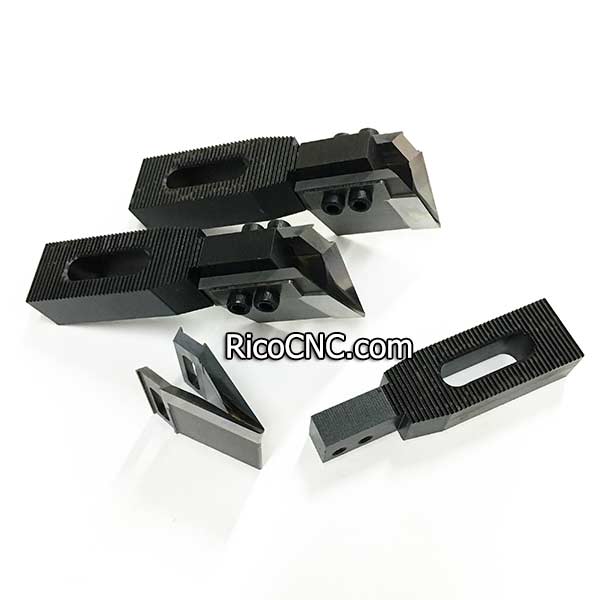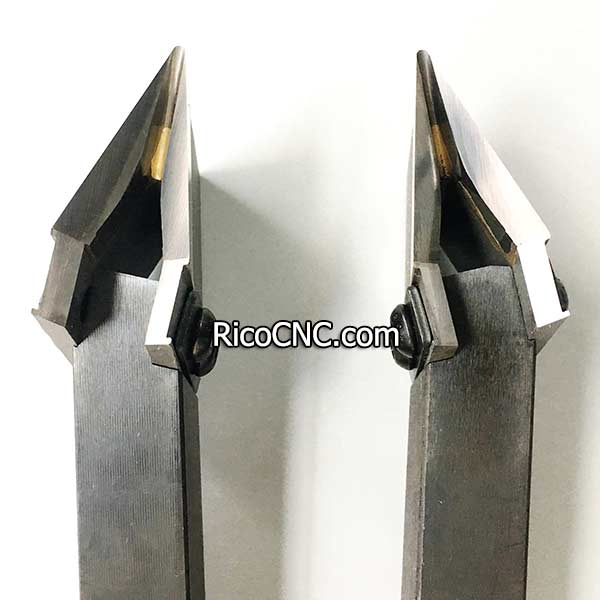 Also, 90 degree left and right external woodturning cutter and Intorex Klein lathe blades are available here.
If any needs of CNC woodturning tools, welcome to contact us. That is a great choice.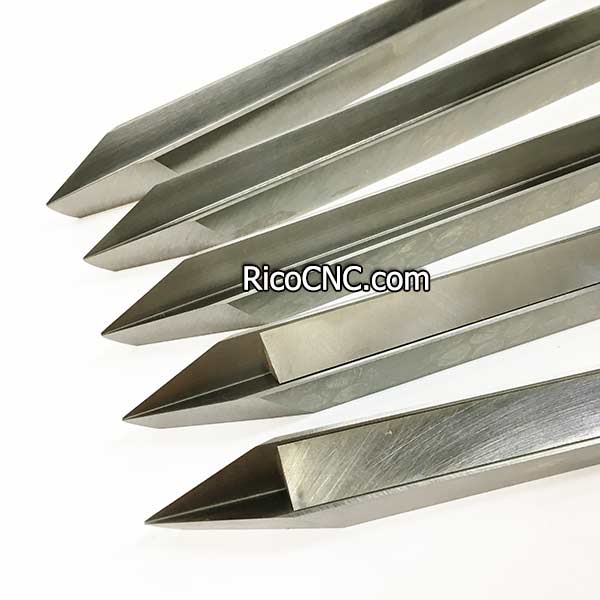 Contact Us