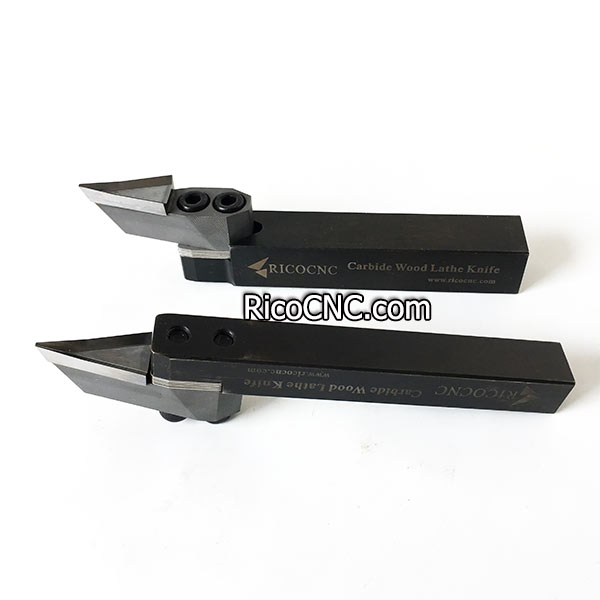 RC-X Carbide Turning Cutter Tools for Woodturning CNC and Copy Lathes
After more than a year of painstaking R & D and continuous improvement, combined with the actual use feedback from users, a new generation of woodworking carbide CNC turning tools has finally been launched, only for higher quality, great smooth lathing surface on wooden objects.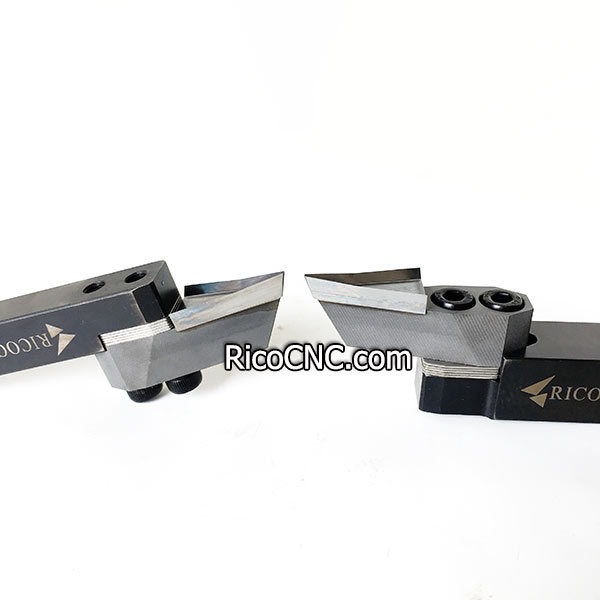 Carbide CNC Lathe Knife Features:
1, Easy to grind: grinding from outside, it is much easier to resharpen the carbide blade head than old style;
2, Shining sharp blade: high-quality tungsten steel is used and processed through several processes to ensure the sharpness and service life of the knife-edge;
3, Multiple combinations, two fastening screws, multiple stable gaskets;
4, Reasonable cutting angle, more trouble-saving chip removal, mirror surface craftsmanship products. The cutting angle fits over 98% woodturning CNC and copy lathes all over the world;
5, Affordable, combined turning tools, only need to replace the cutter head in later use, economical and cost-effective.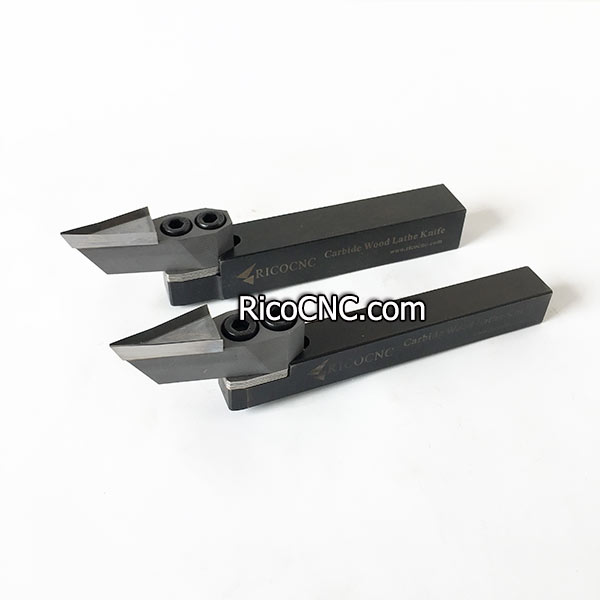 New Tungsten Carbide Turning Wood Tools Specifications:
Turning Blade: Carbide Tipped
Blade length: 40mm
Blade tip radius: 0.6mm or 0.9mm
Blade thickness: 20mm
Blade V degree: 26°
Blade Hardness: 93 HRC
Knife holder: 40Cr Steel,
Tool holder size 20*20*150mm or 25*25*150mm
Toolholder hardness: 45-50HRC
Suitable for Sidewinder CNC lathe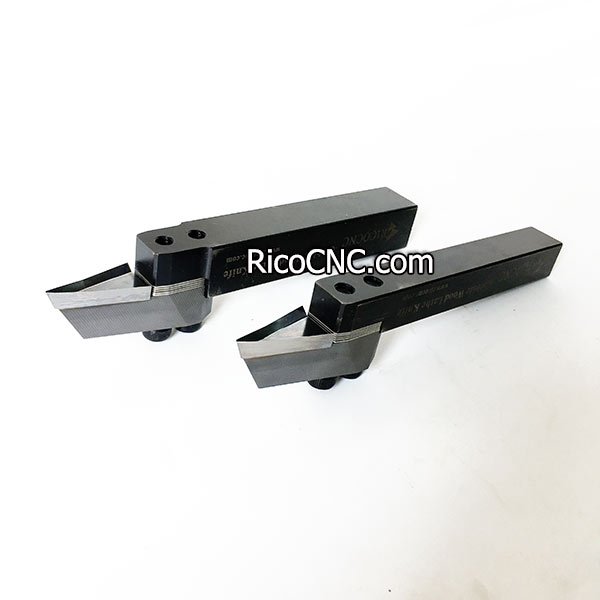 RC-X Series Carbide Wood Turning CNC Tools Models:
RC-X20R0.9 (20*20*150mm, R0.9)
RC-X20R0.6 (20*20*150mm, R0.6)
RC-X25R0.9 (25*25*150mm, R0.9)
RC-X25R0.6 (25*25*150mm, R0.6)
Please choose the model you need.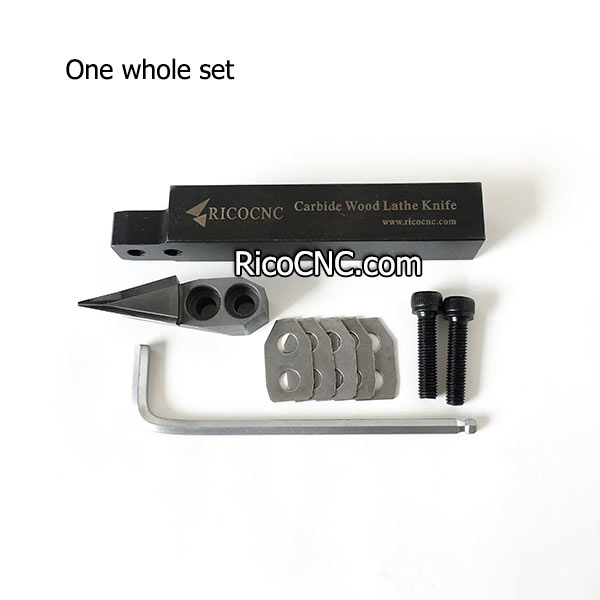 Package Included:
1x Carbide blade head
1x Wood turning tool holder
2x Screws
1x Allen key
5x Washers for tool height adjusting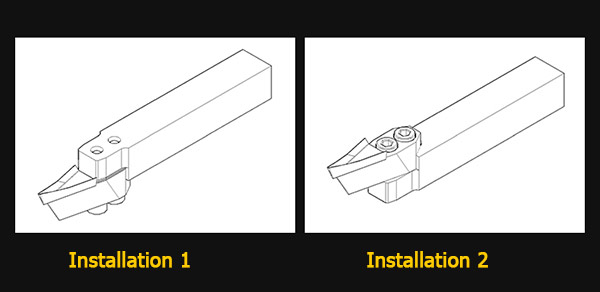 Carbide wood lathe V cutter tools are in stock for sale and fast delivery.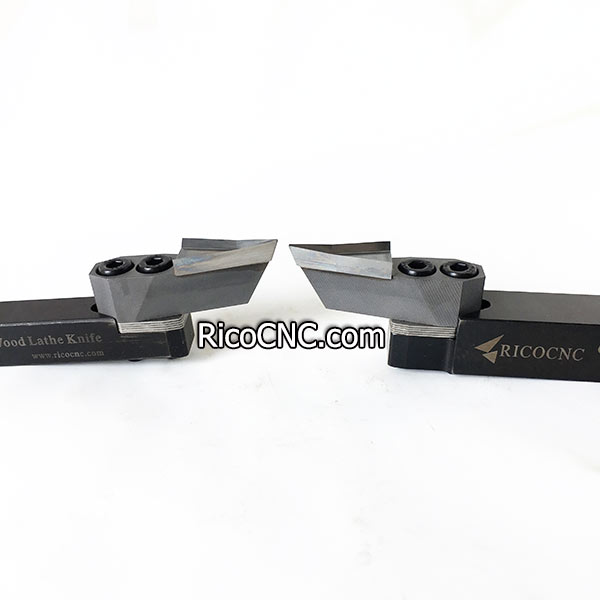 Wood and metal lathes are the most commonly found lathing machines, RicoCNC supplies a range of turning tools for CNC, also different usage CNC cutter bits, CNC spare tools, etc.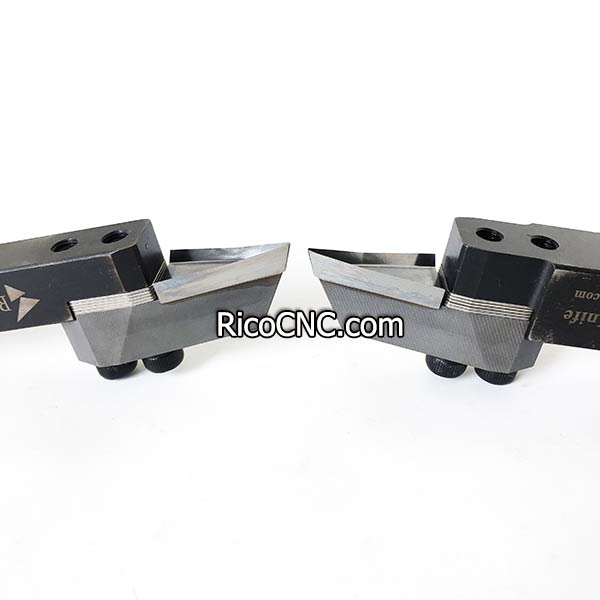 Welcome your inquiry.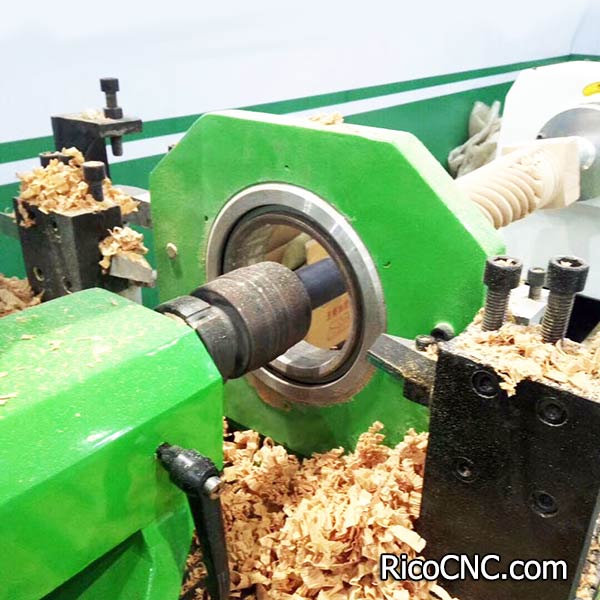 Contact Us