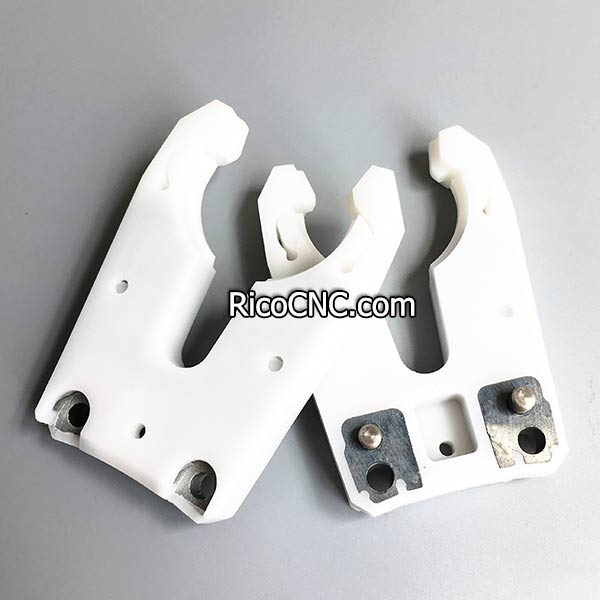 ISO30 White Tool Holder Fork Plastic Tool Clips for CNC Robotics
ISO 30 tool forks also called ISO30 CNC tool holder fork or ISO 30 toolholder clip or ISO30 tool holder gripper, is for your CNC which uses ISO30 tool holder, usually work with carousel type auto tool changer or linear type auto tool changer CNC robot and CNC routers.
CNC tool holder grippers stay attached to the tool changer and hold the tool holders, widely used with Italy HSD ATC and Hiteco, Columbo, ELTE, Perske auto tool changer spindle motors, etc.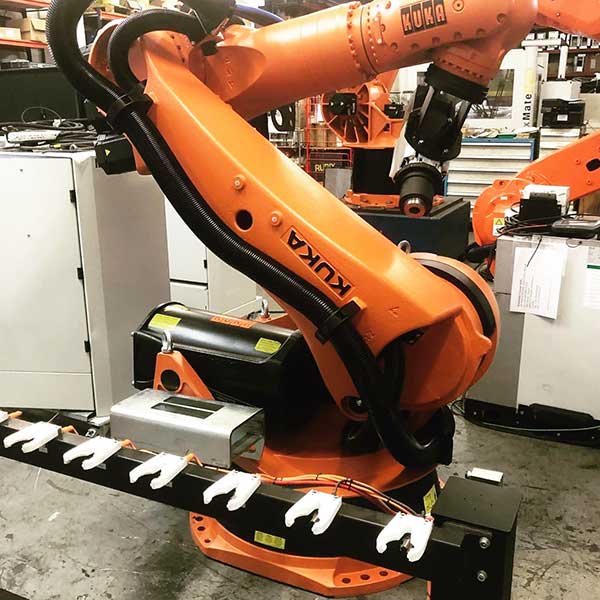 These high-quality iso30 toolchanger forks are found on many CNC robotics, such as KUKA, Yaskawa, ABB, Fanuc, etc.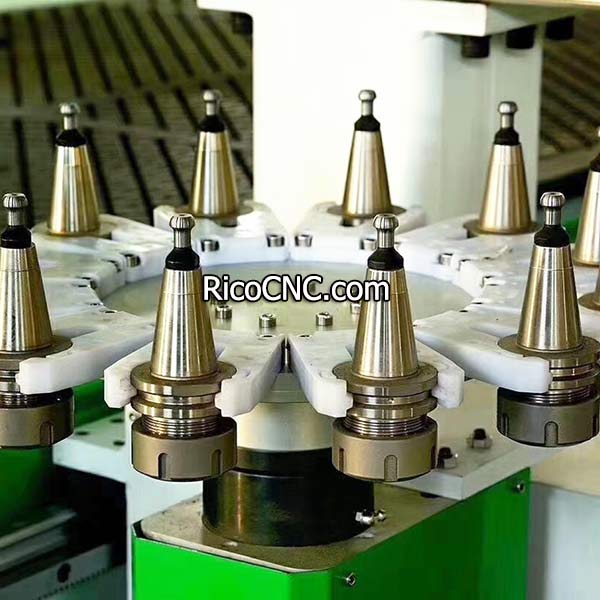 Also, the ISO30 white clips are widely used with woodworking ATC CNC routers, such as Biesse Rover, Flexicam, CNT Motion, CR Onsrud, DMS, Stealth, Beaver 25AVLT8, Multicam, Northwood, Techno, Laguna, Thermwood, Bulleri, Liga, KDT, Excitech, Nanxing, StyleCNC, Omni-CNC and all Chinese ATC CNC routers with ISO30 tool holders. Note these are for 50mm diameter tool holders only.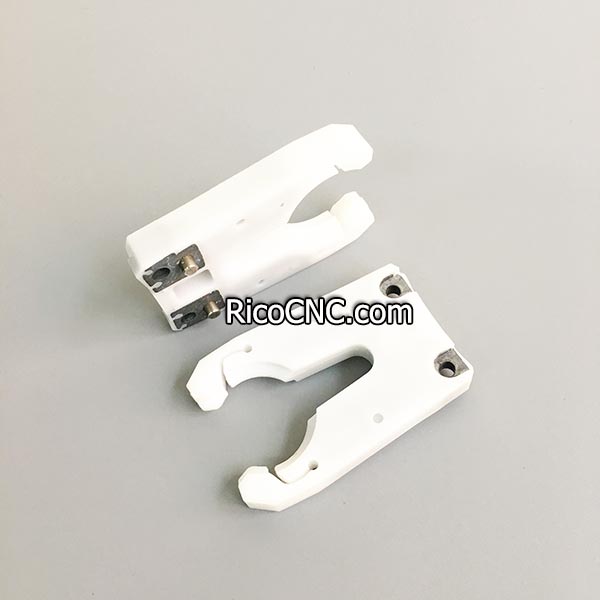 ISO30 Tool Forks Specifications:
1. Made in China, a famous brand
2. Imported USA Dupont white plastic material, high quality, reinforced and anti-explosion.
3. The tool holder grippers are resistant to the temperature changes and maintain very precise clutch tolerance.
4. Alloy steel block casting inside, reinforced structure, has high loading capacity, also with steel positioning pins.
4. Dynamic balance grade: G2.5, 30000rpm
5. Yaw precision: 0.005mm
6. Maximum loading capacity: 6kgs
7. Last more than 60,000 times tool changing cycles. We have tested.
8. The same material as Italy fork used. The outlook is up to 95% the same as Italy made. Lifetime can up to more than 90% of Italy made.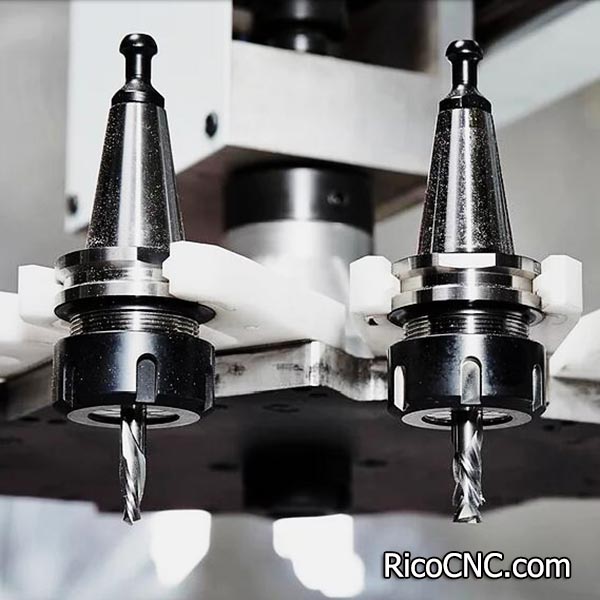 ISO30 toolchanger forks application:
1. ISO 30 tool clips apply for any size auto tool changer CNC router machines and CNC industrial robotics.
2. CNC router forks application industry: drilling, milling, engraving, nesting, cutting, 3D molding, woodworking, mold making and widely used for high precision processing.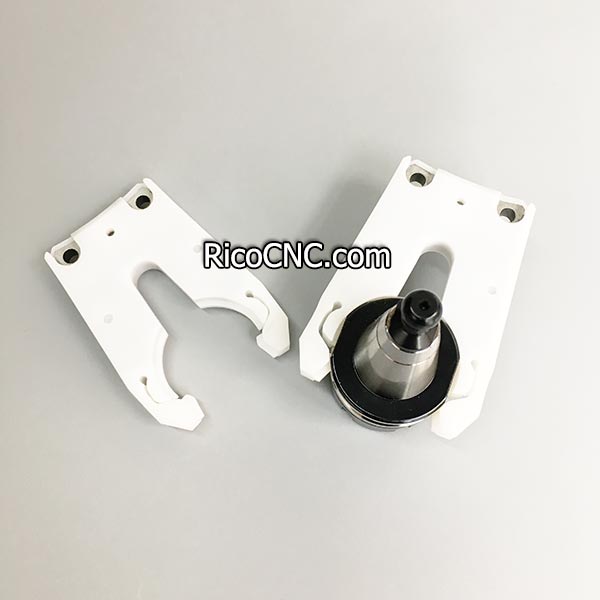 RicoCNC supplies a range of tool clips for the CNC industry, such as HSK fork, BT tool clips, CAT grippers, etc. Most CNC tool forks are available here.
We have these ISO30 plastic forks in stock for fast delivery. The lead time within 24 hours after getting the payment.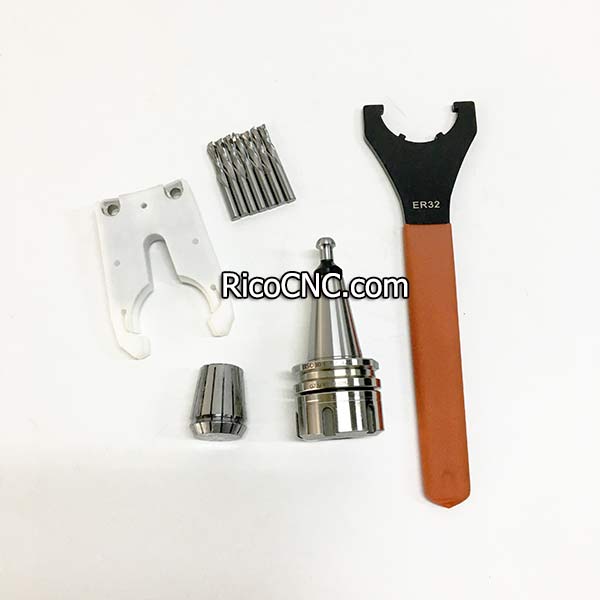 Payment can be made by Western Union, Paypal (Credit Card), T/T.

Welcome your inquiry!


Contact Us