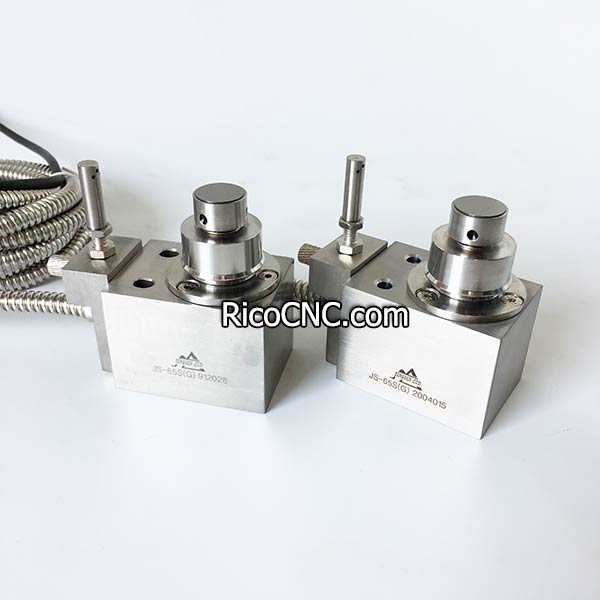 JS-65SG Tool Length Setter CNC Auto Tool Height Set Gauge for Laguna SmartShop M2 CNC Router
JS-65SG auto tool setter is the normal closed tool length sensor gauge for auto tool changer CNC router machines tool length and Z-Axis Zero setting. Widely used for Laguna SmartShop M2 CNC Routers.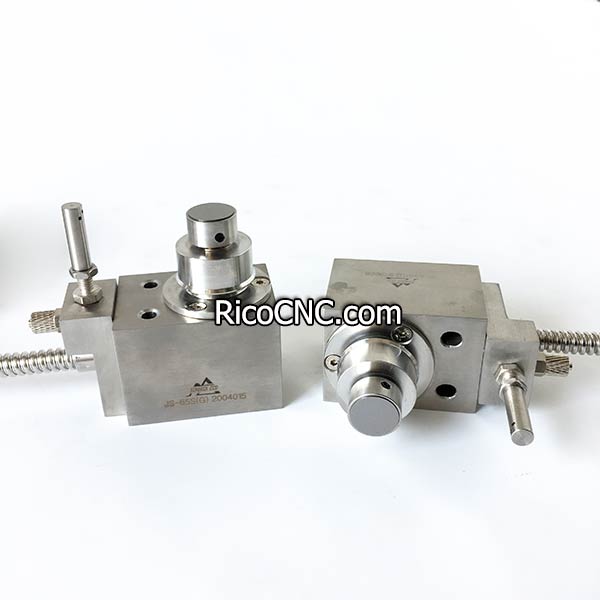 JS-65S(G) Automatic Tool Length Sensor Parameters:
Output mode: NC (normal closed)
Stroke: 5mm
Positioning accurancy: 0.002mm (Speed: 50-200mm/min)
Contact lifetime: 3 million times
Contact force: 1N
Contact parts: Cemented carbide alloy
Outer shell: Grinding 4S
Protection: IEC IP67
Contact rate: DC24V 20mA(MAX), recommend 10mA resistive load
Cable: Φ5x2m, 4 core, oil resistant
Protection tube: 2 meters, minimum bending radius R25mm
LED light: often ON, when working OFF
Have air blow function
Compatible with any kind of CN board as Syntec, LNC, Fanuc, OSAI, Siemens, etc.

JS-65S model auto tool gauge also have for supply.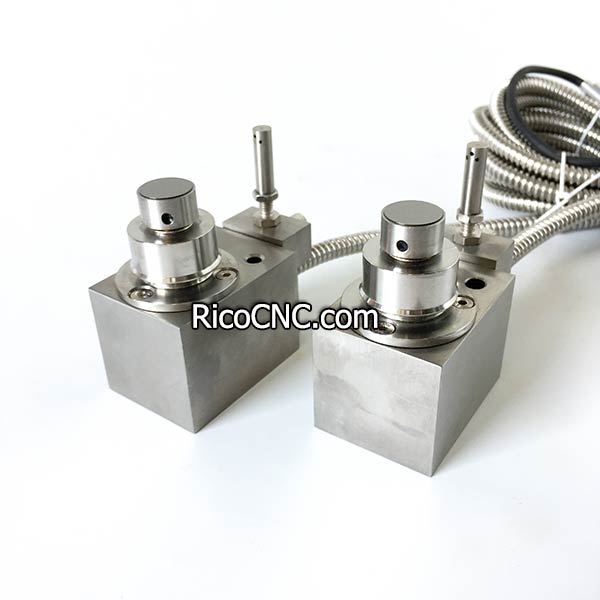 This tool length setter has 2 contacts each of them has 2 wires that create a simple electrical contact. These electrical contacts are NC (Normally Closed). The first contact is the measurement contact while the second is a safety contact.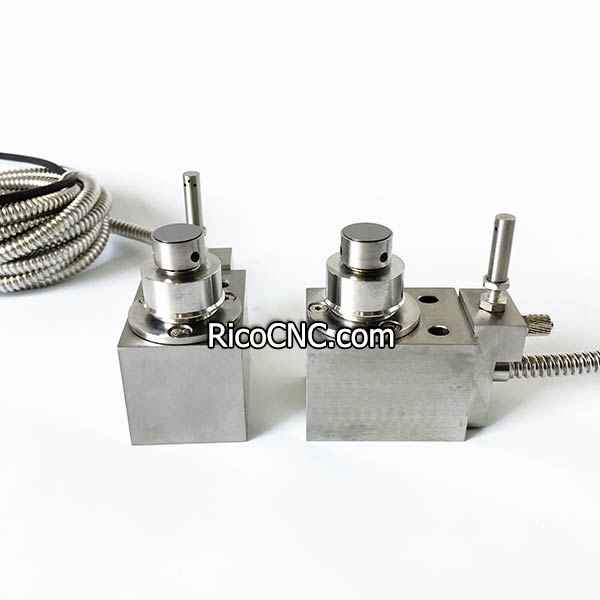 RicoCNC supplies a range of CNC spare parts and tools. JS-36S, JS-36S(G), JS-38S, JS-38S(G), JS-50R2P, JS-58RG2P, JS-45SR, JS-55RY, JS-66R, JS-66RM, JS-65RG, JS-65S, JS-65S(G), JS-68RG1F/JS-68RG2F, JD-8820, JS-100RG, JS-25R, JS-65R also have for supply, welcome your inquiry.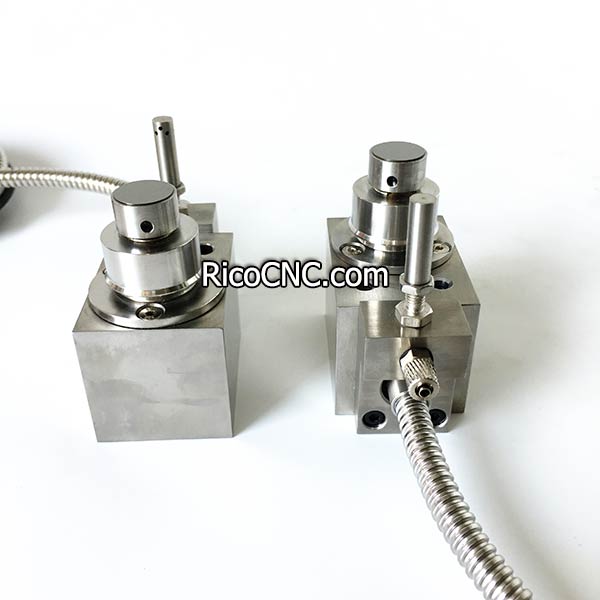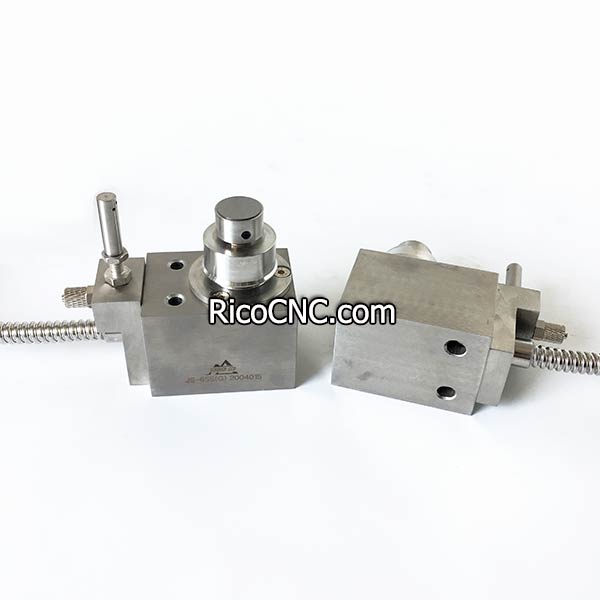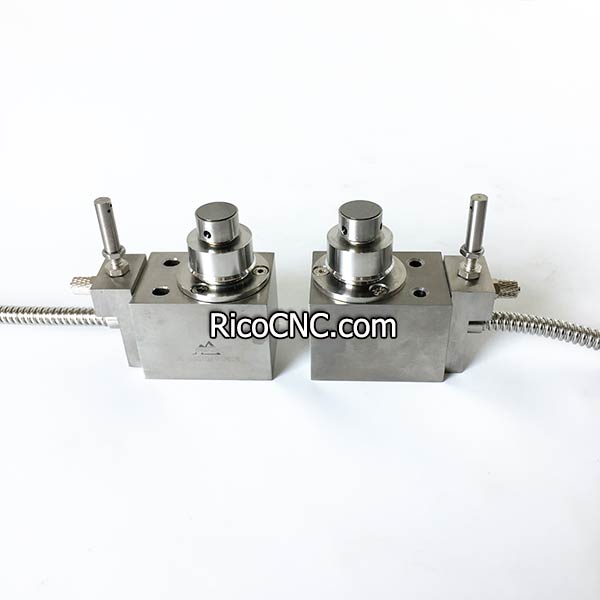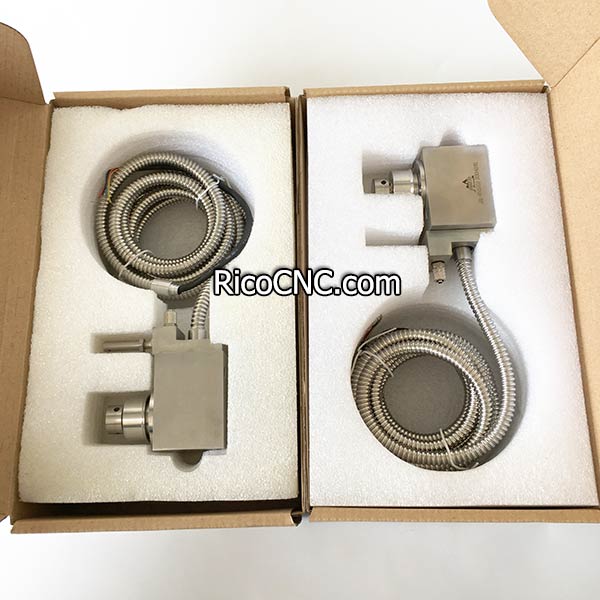 Contact Us