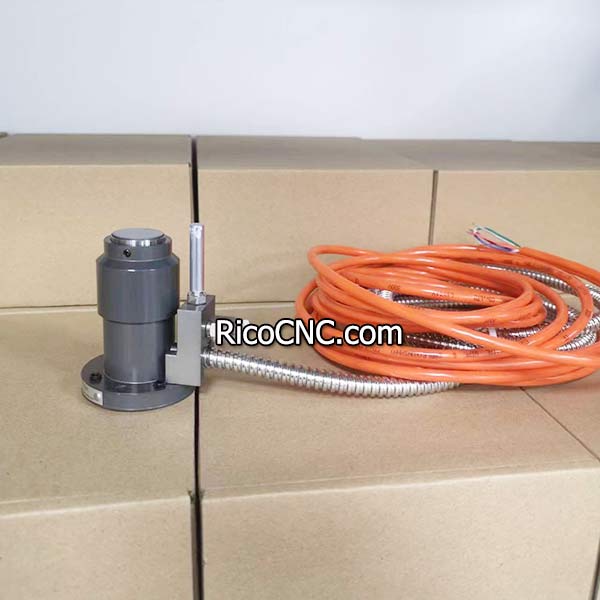 SY-68 Auto Tool Length Sensor 82250220 Electronic Tool Setter for ATC Machines
This CNC tool length sensor is an automatic tool setting gauge tool touch sensor for CNC engraving drilling milling machines, especially for auto tool changer CNC machines. It is easy to found in A.T.C. CNC routers and CNC milling machines, also Amastone stoneworking CNC machines.
The CNC auto tool height setter is typically used to measure and set tool lengths and Z-axis work offsets. When contacted by a tool it works with the machine control software to record position. The tool setter enables fast and accurate measurement of tools and setup of jobs.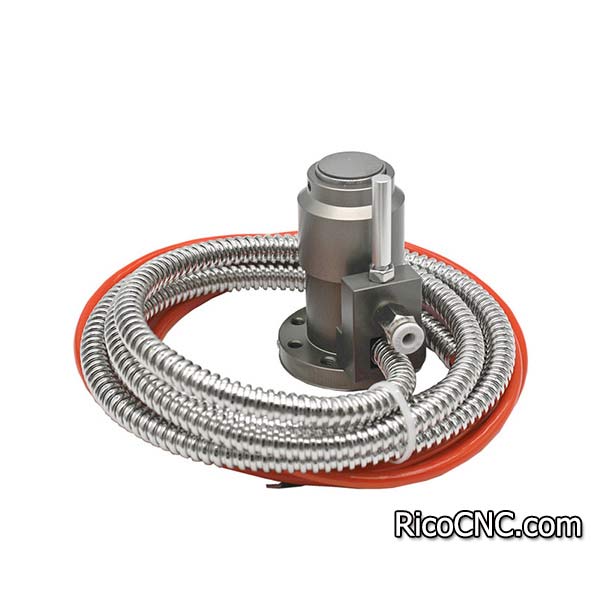 Benefits for the machines with auto tool setting probing:
1, CNC system will quickly identify component working height and pre-set tool lengths accordingly. Without a tool setter, the worker has to measure manually the length of the tool and save it. This for every tool used. With the tool setter, this activity is faster and more precise because made automatically.
2, These functions drastically reduce set up time keeping the CNC Router in production and downtime to the minimum.
3, Damage and wear to vacuum spoil boards are kept to a minimum. It also has the advantage of setting work offsets with no risk of chipping the edges of high-performance carbide mills.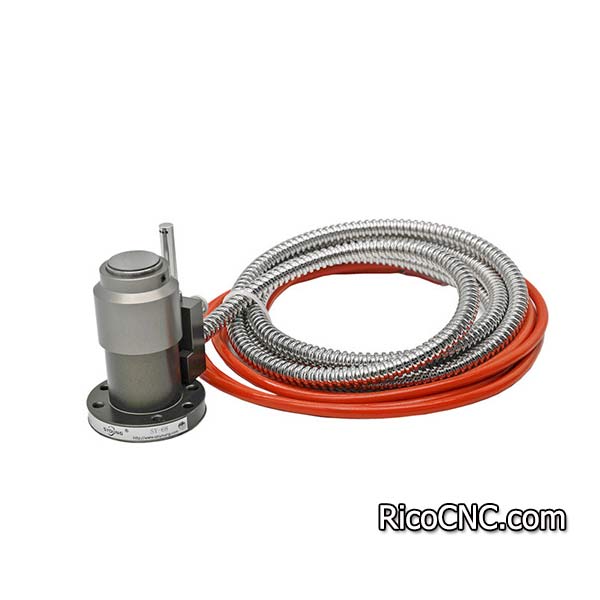 RicoCNC is a reliable CNC and industrial automation spare parts supplier based in China. You can find a number of CNC machine parts here, such as CNC tool holders, collets, nuts, pull stud, collet spanner, toolholder tightening fixture, cnc tooling systems, tool holder forks, CNC machining center parts and edge banding machine parts.
Welcome to contact us if any inquires for automation parts!
Contact Us