WN124-120 90134700007 Carbon Vanes Set for BECKER Vacuum Pump DT/VT 3.16 T4.16

This WN124-120 graphite blade is suitable for Becker vacuum pump DT/VT 3.16 T4.16.
This set includes 7 vanes, which are made of carbon. It is a direct replacement for Becker pump vanes 90134700007. The vane is a very important vacuum pump part. They are used for dry-running vacuum pumps and compressors. The graphite vanes are subject to wear and need to be replaced according to the operation manual.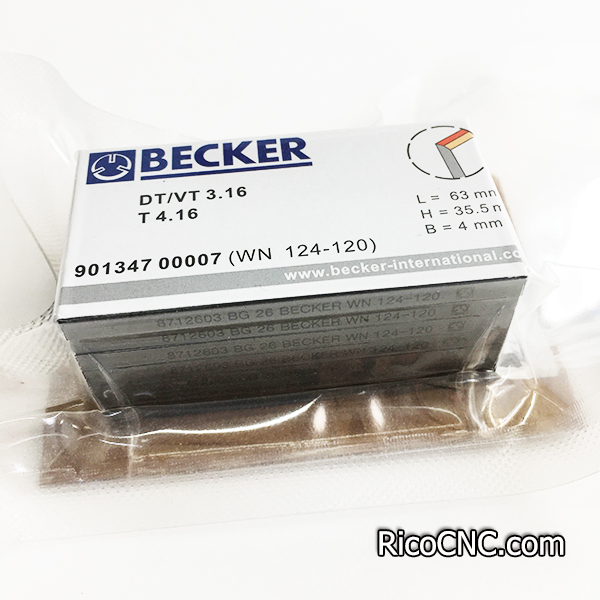 Specification of Genuine Becker Vanes 90134700007:

| | |
| --- | --- |
| Vane code | 90134700007 (WN124-120) |
| Manufacturer | Becker |
| Dimension | Length- 63mm, Height- 35 mm, Width- 4 mm |
| Suitable pump model | DT/VT 3.16 T4.16 |
| Number of Vanes per set | 7 pcs |
| Vane material | Carbon |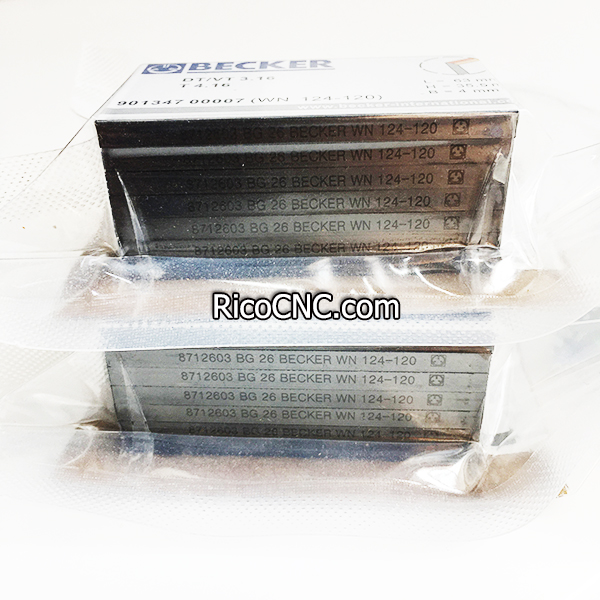 These carbon vanes are the vacuum pump's most important consumable part. The replacement of the new carbon blade is necessary when the graphite blade is worn or broken. Experts recommend that users should periodically check and replace the carbon vane for the vacuum pump. Should replace coal blades when they are corroded from 3-5mm or have broken or broken condition. Should choose the correct vacuum pump vane code and choose graphite vanes to install for the pump. Precisely installed vane helps the pump work well, smoothly, without making a lot of noise.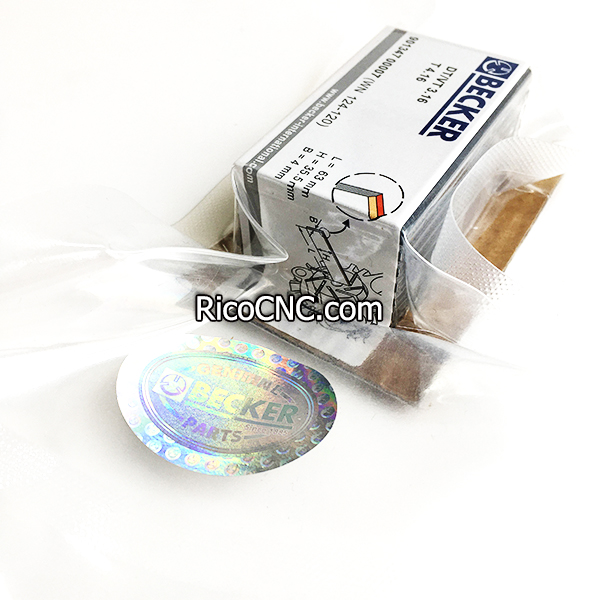 Please keep a kit on your shelf for fast maintenance turnaround time. Reduce downtime waiting for parts to arrive.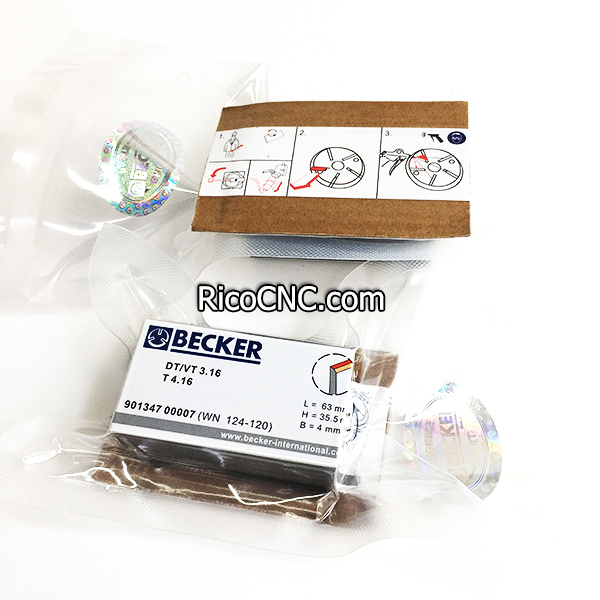 RicoCNC carries a range of original carbon vane for Becker vacuum pumps, such as WN124-032, WN124-033, WN124-034, WN124-031, WN124-003, WN124-080, WN124-082, WN124-120, WN124-161, WN124-162, WN124-163, WN124-196, WN124-210, WN124-211, WN124-212, WN124-213, WN124-220, WN124-205, WN124-207 etc. Vacuum pump filters are also available here. We guarantee 100% genuine. Welcome to contact us today!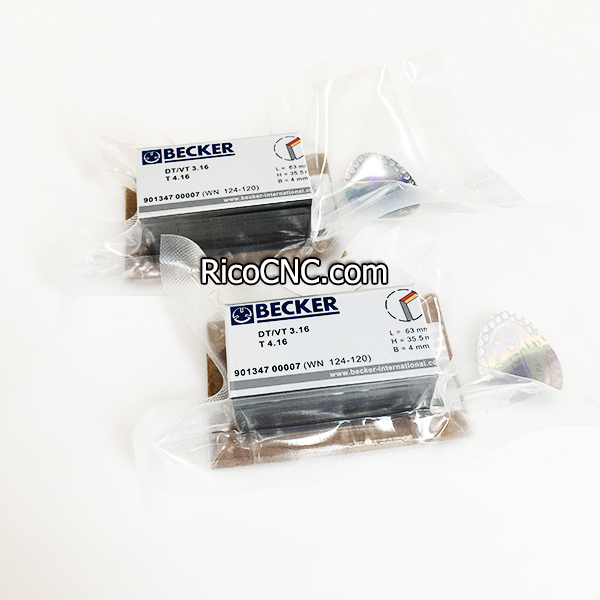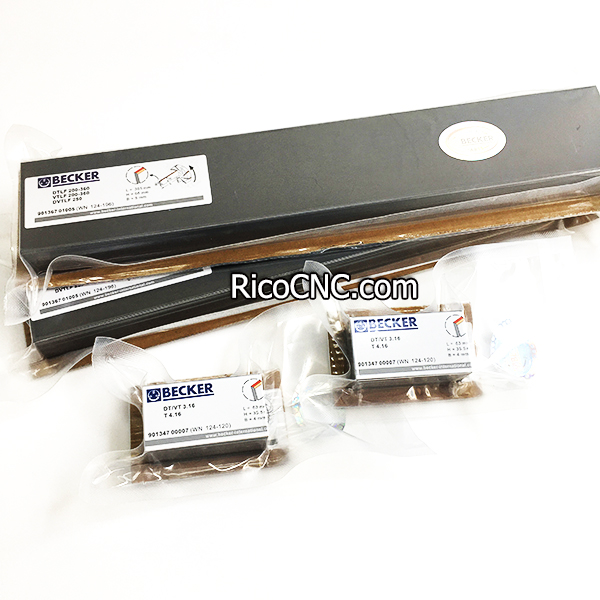 Contact Us