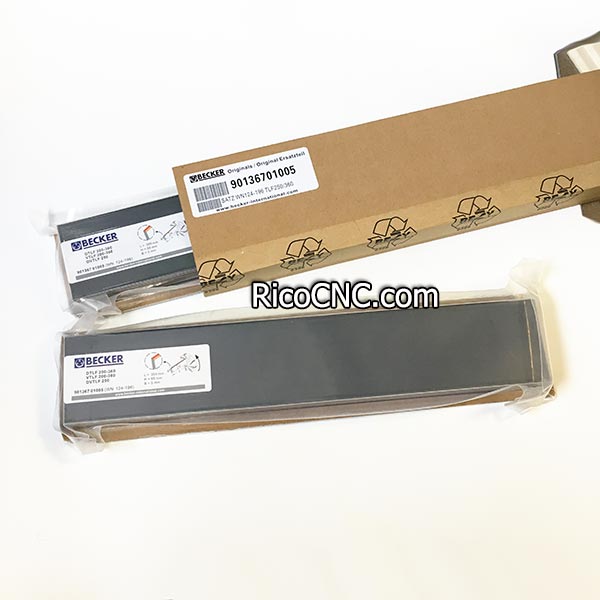 Original Becker Vane WN 124-196 Carbon Blade 90136701005 for Biesse CNC Vacuum Pump

These replacemant vanes are for Becker vacuum pumps. Becker no: 90136701005 WN 124-196 carbon vanes are widely used in DTLF250, DTLF360, DTLF2.200, DTLF2.250, VTLF250, VTLF360, VTLF2.200, VTLF2.250, DVTLF2.250, TLF2.250, DVTLF250 Becker rotary vane vacuum pumps. Homag part number: 4-042-01-0124 (4042010124)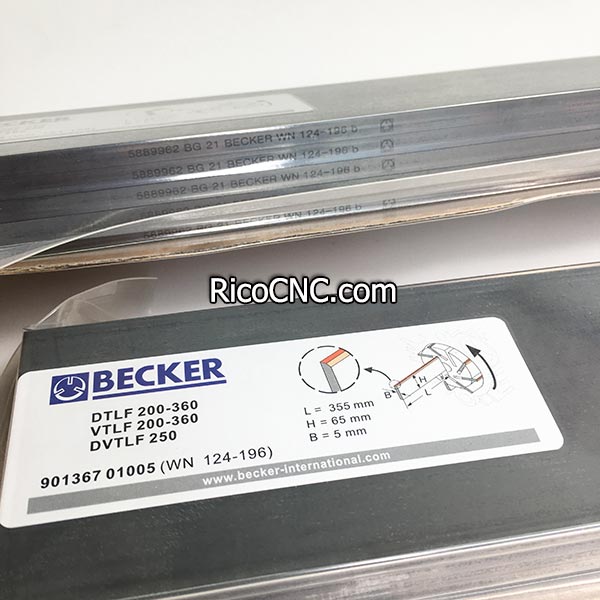 Becker original set of vanes 90136701005 is a spare part for Biesse Rover CNC machines.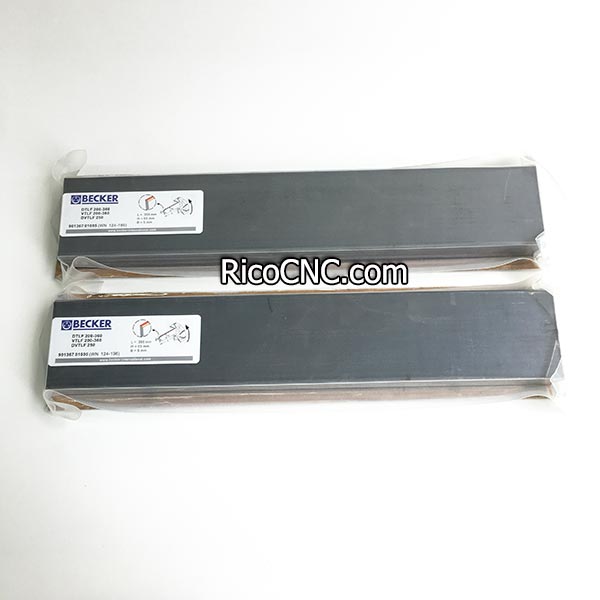 WN 124-196 Becker genuine vanes dimensions: 355-65-5mm.
5PCS a set, which are made of carbon.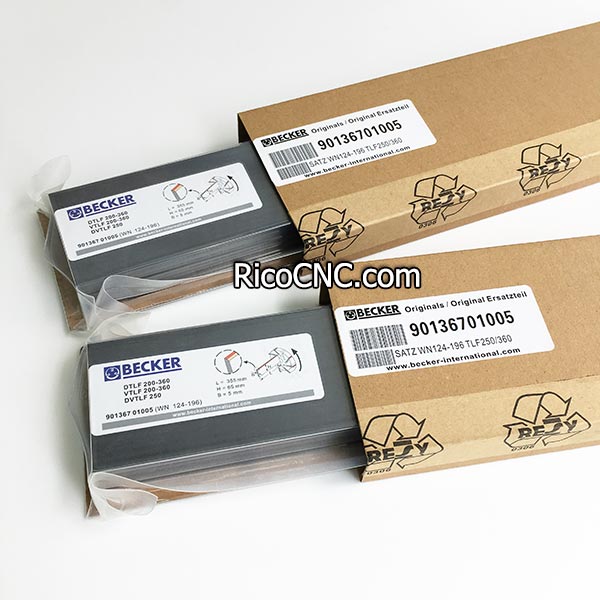 The most important wearing part of your Becker pump is the vane. Increase the longevity and performance of your rotary vane pumps with Becker genuine vanes.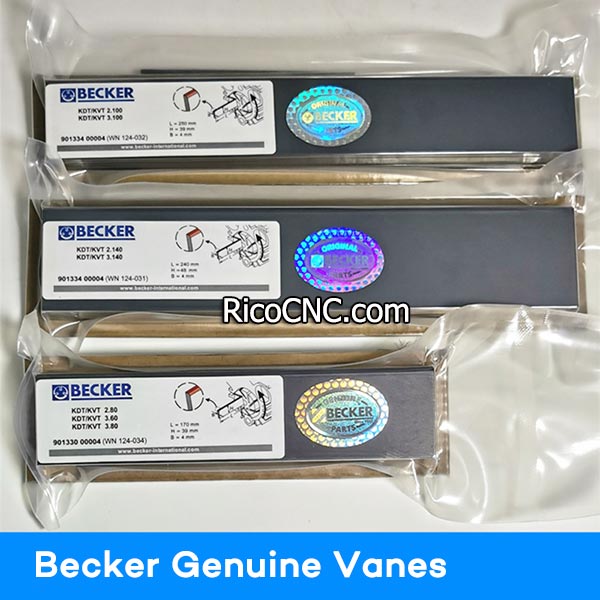 RicoCNC supplies a range of models of Becker genuine vanes, such as WN124-032, WN124-033, WN124-034, WN124-031, WN124-003, WN124-080, WN124-082, WN124-120, WN124-161, WN124-162, WN124-163, WN124-195, WN124-210, WN124-211, WN124-212, WN124-213, WN124-220, WN124-205, WN124-207 etc.
Vacuum pump filters also are available here.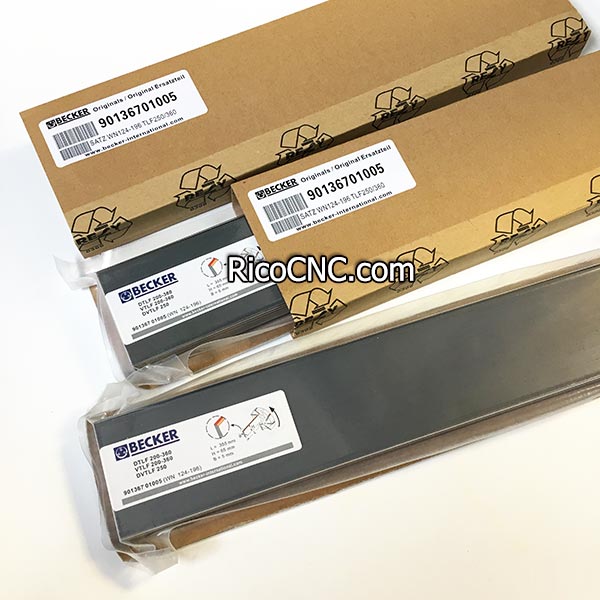 If any needs, welcome your inquiry.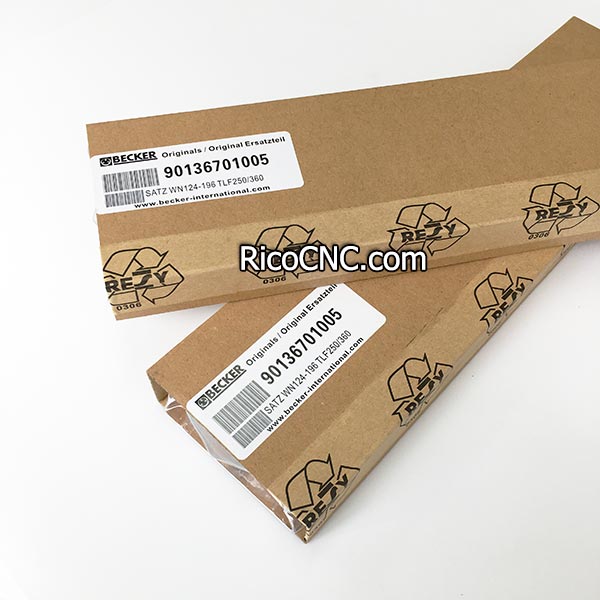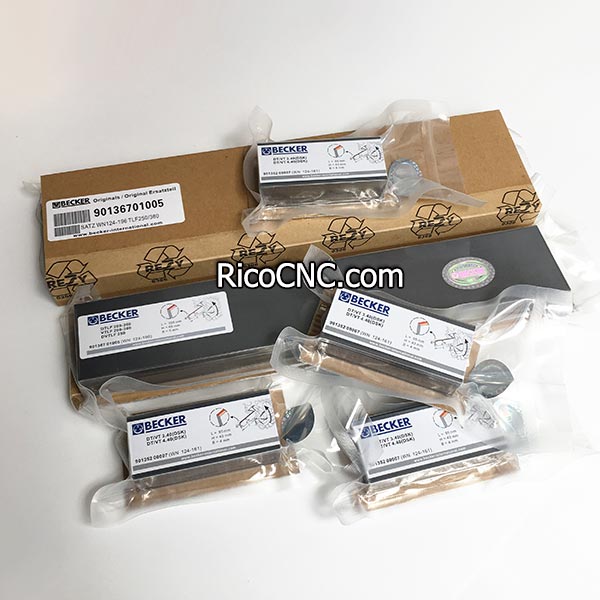 Contact Us