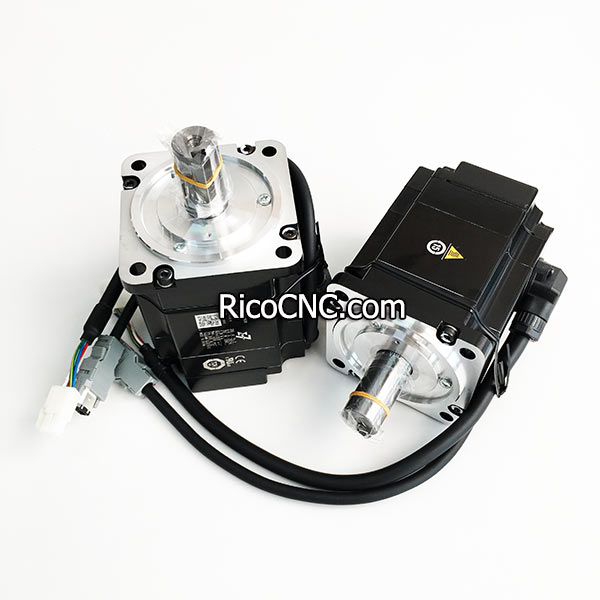 SGM7J-08AFC6S YASKAWA Sigma-7-Series 750W 2.39NM 3000r/min AC Rotary Servomotor

This YASKAWA Sigma-7-Series AC Servo motor model is SGM7J-08AFC6S, 750w Rotary Servomotor, widely used in CNC industry.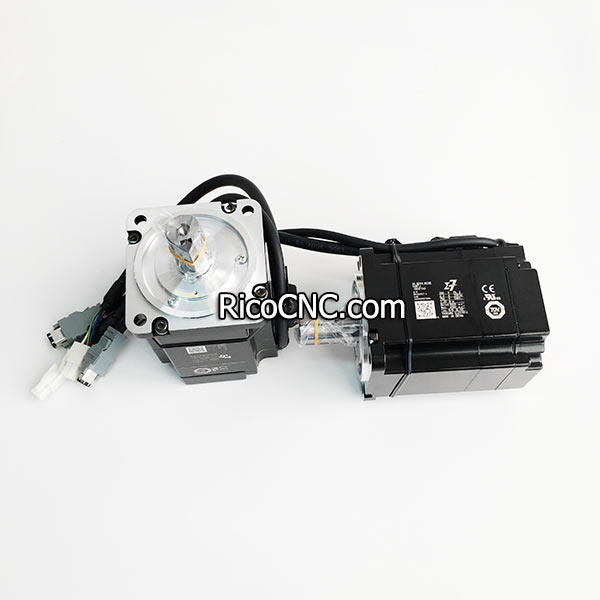 It is designed to maximize responsiveness in applications where precise load matching is of critical importance. This family of medium inertia rotary servo motors are created with low capacity applications in mind, yet can respond with rated speeds to 3000 rpm and torque ratings up to 2.39 N-m (21 in-lb) when an application requires it. 24-bit encoder resolution maintains industry-leading positional accuracy in any operating condition.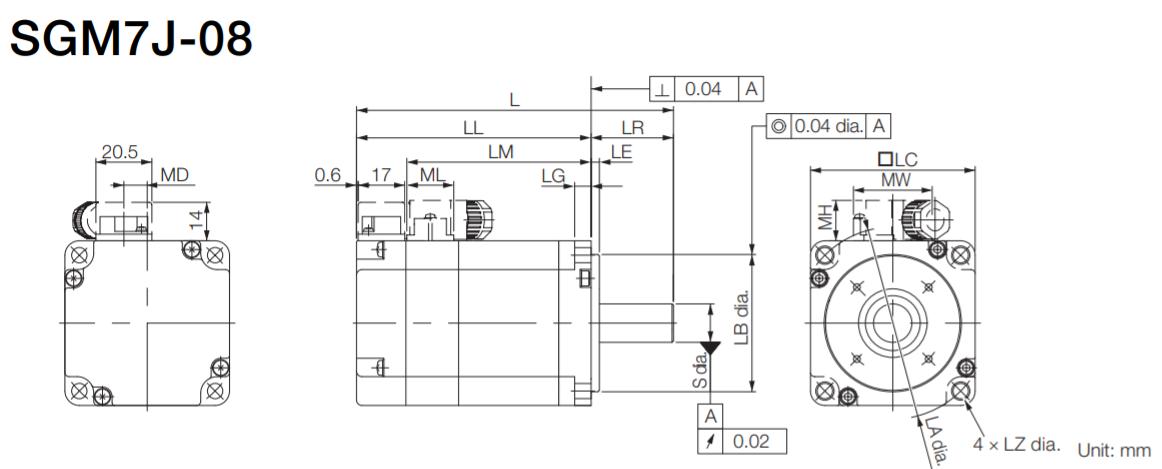 Model SGM7J-

L*

LL*

LM

Flange Dimensions

S

MD

MW

MH

ML

Approx. Mass* [kg]

LR

LE

LG

LC

LA

LB

LZ

08A A2

137 (184)

97 (144)

78.5

40

3

8

80

90

70

7

19

13.6

38

17

19.3

2.2 (2.8)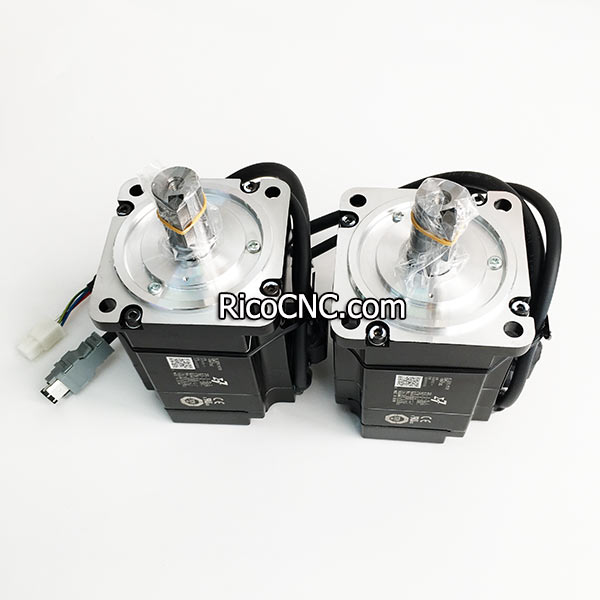 Model: SGM7J-08AFC6S Features
Highlights:
• 24-bit encoder resolution
• More compact than other motors with similar ratings, for a better fit in tight spaces
• Completely compatible with Sigma-7 servos
• Neodymium iron boron permanent magnets with a high flux density reduce rotor size
• Advanced magnetic circuitry and optimum winding geometry deliver very low cogging torque
• Safety rated at SIL 3 (IEC 61508)
• IP67 rated for resistance to dust, water washdown
• Functions in temperatures above 60oC, altitudes above 2000 ft.
• Peak acceleration torque up to 300% of rated torque
• Peak torque can be maintained for up to three seconds
• Rated speed of 3,000 rpm, max speed of 6,000 rpm
• Runs 20% cooler than previous generation products
• Holding Brake and Shaft Seal option available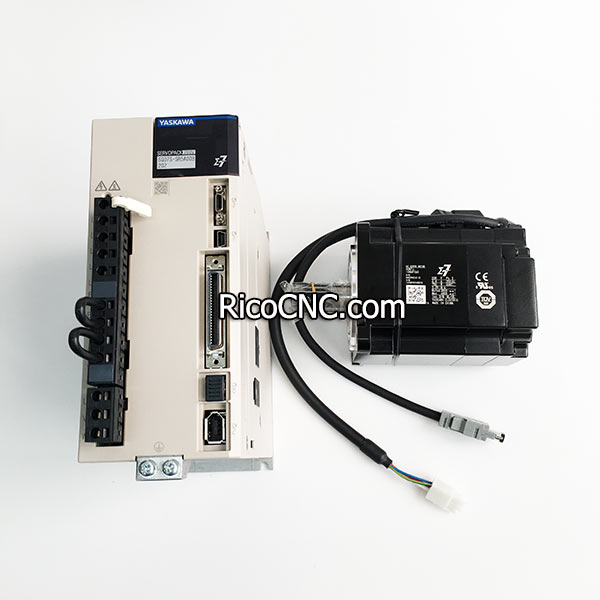 Applications for servo motors:
Given their characteristic of accurate positioning, servo motors have a wide range of uses in applications such as industrial robots and precision machinery. Application examples include the following: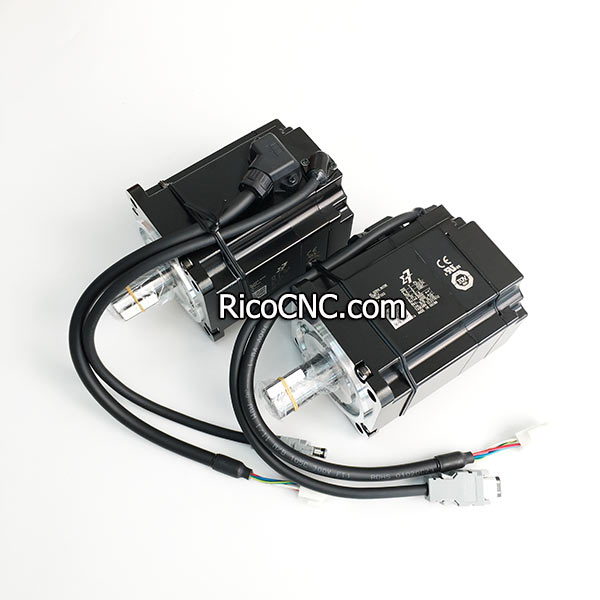 • Industrial robot joints
• Humanoid robot joints
• Equipment control in food processing machines
• Equipment control in packaging machines
• Belt drives in conveyor systems
• Automatic doors in trains
• X-Y tables used in LCD and semiconductor inspection machines
• Presses/roll feeders
• Rotating stages for machine tools or inspection systems
• Control of presses
• Control of bonding machines
• Control of plastic molding machines
• Control of amusement machines
• Radio control and other hobby applications
• Coating or vapor deposition machines
• Spin cleaning machines for LCDs and semiconductors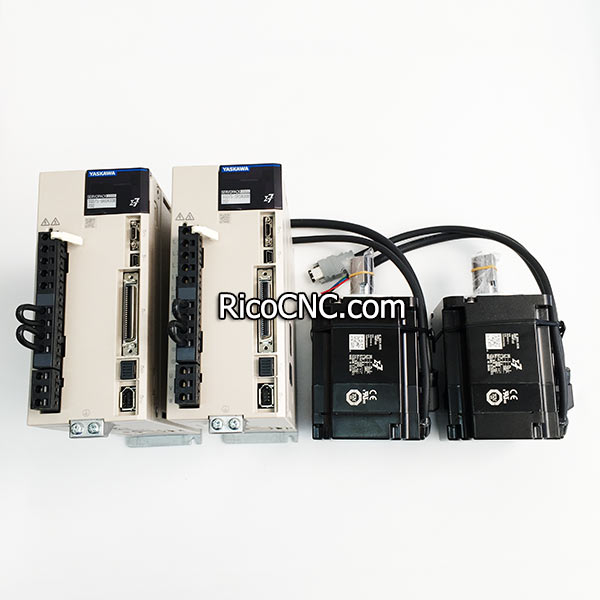 • Supporting drive:
Model: SGD7S-5R5A00A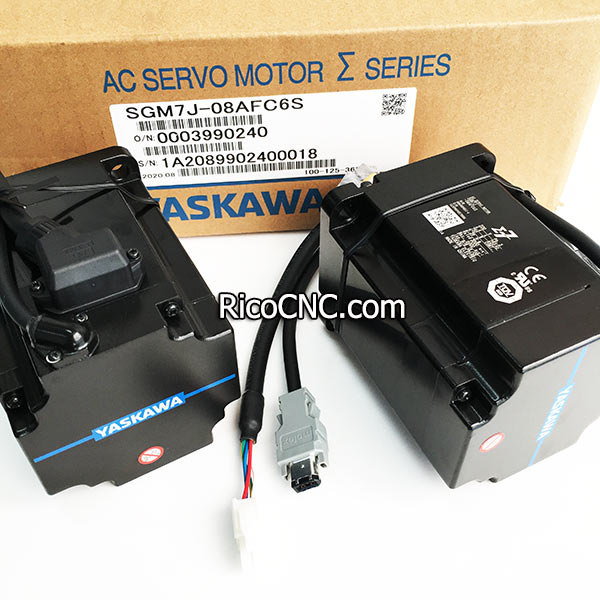 RicoCNC can supply both servo drive and servo motors with many brands such as Mitsubishi, ToAuto, Delta, Panasonic, Fuji, etc.
Please contact us if any inquires!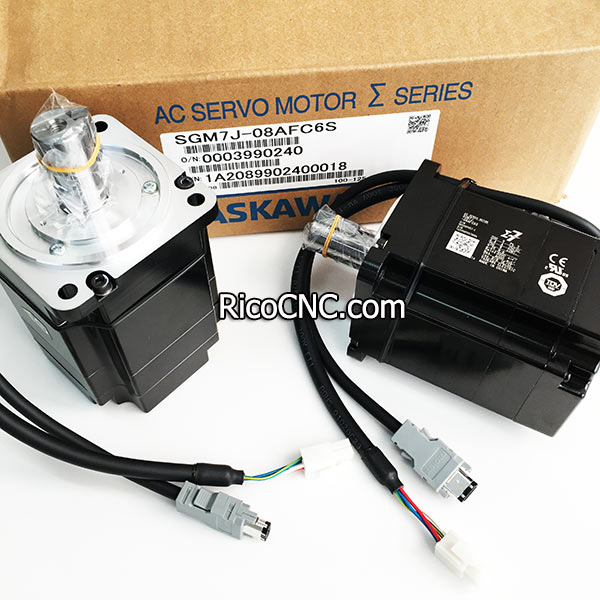 Contact Us