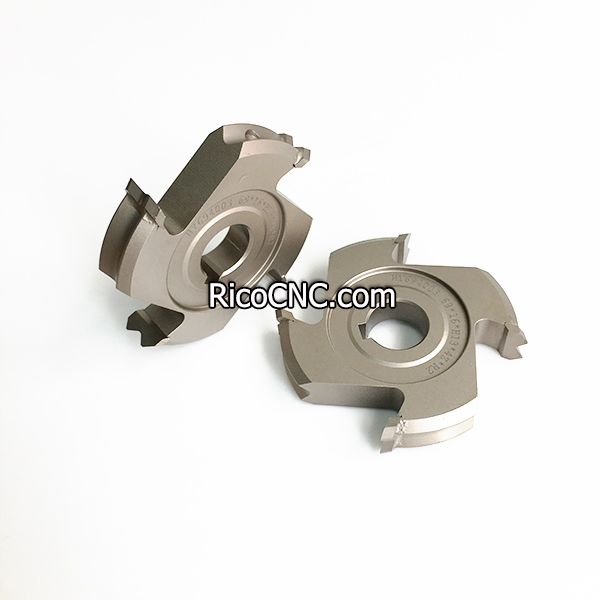 Fine Trimming Knife Cutter Blade for KDT Automatic Woodworking Edge Banding Machine

This woodworking tool is fine trimming knife for KDT edgebander. Edge bander fine trimming cutter has stable operation and reliable durability, especially suitable for large and medium-sized furniture manufacturers to use.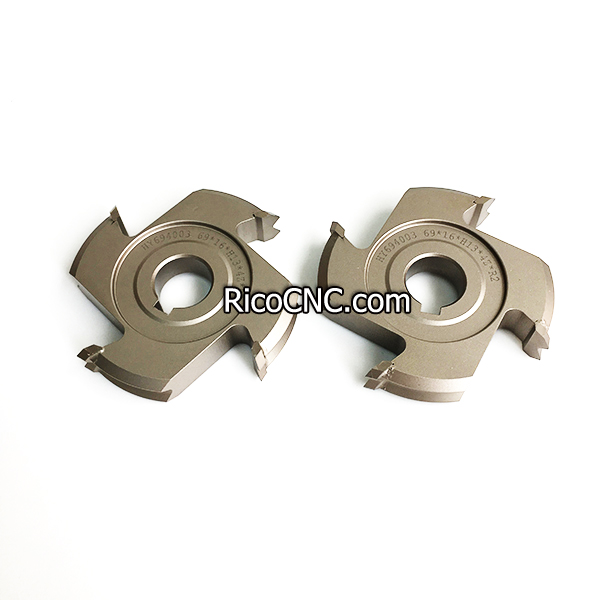 Edge banding machine is a kind of woodworking machinery. It belongs to solid wood machinery. The main technology includes gluing, trimming, scraping, buffing, and cleaning.
Trimming is one of the procedures, so rough or fine trimming knives are used in this process.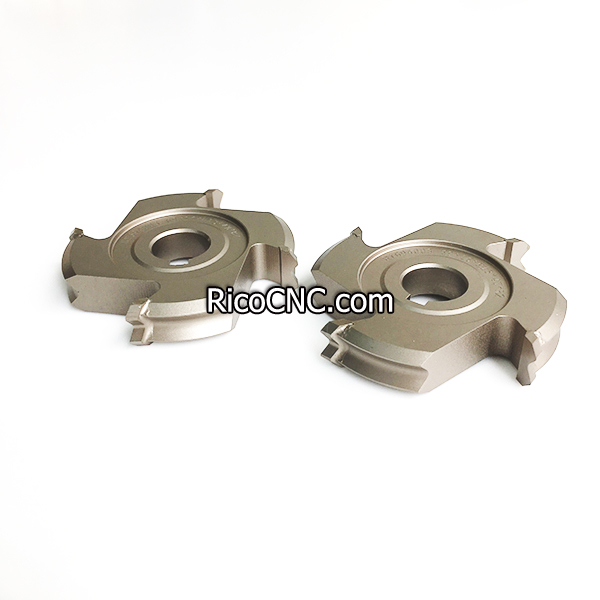 KDT edge banding machine cutter edge trimming cutter track knife:
Model: HY694003
Size: 69(OD)*16(ID)*H13*4T*R2
Application: Used on automatic woodworking edge banding machines.
Material: made of hard alloy.
Application material: solid wood, plywood MDF edge banding.
Characteristics: excellent hardness, good durability, sharpened cutting edge, high precision.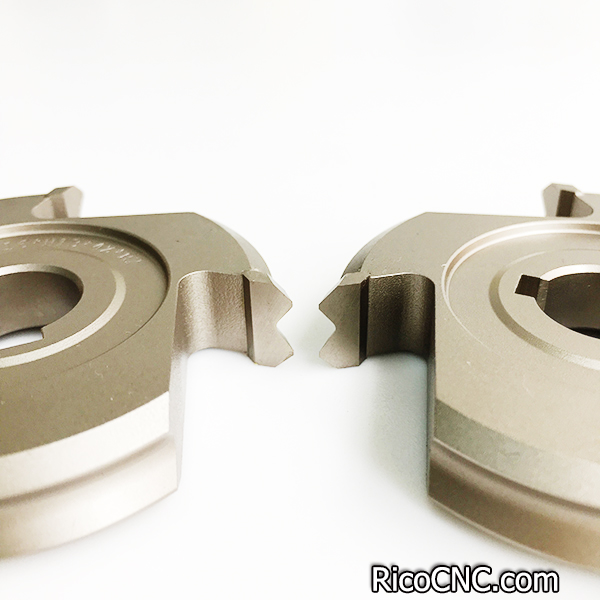 Available sizes of trimming cutters are as following:

| | |
| --- | --- |
| Knife type | Size(OD x ID x H x Z R) |
| Rough trimming cutter | 80x20xH21x6T |
| Fine trimming knife | 75x20xH17x6T R3 |
| Fine trimming blade | 75x20xH17x6T R2 |
| Fine trimming cutter | 75x20xH17x4T R3 |
| Fine trim cutter | 75x20xH17x4T R2 |
| Rough trimming knife | 56x16xH14x4T |
| Fine trimming tools | 69x16xH13x6T R3 |
| Profile trimming cutter | 69x16xH13x6T R2 |
| Fine trimming milling cutter | 69x16xH13x4T R3 |
| Fine trimming blade | 69x16xH13x4T R2 |
| Fine trim knife | 69x16xH13x4T R2 |
| Rough trimming blade | 58x16xH12x6T |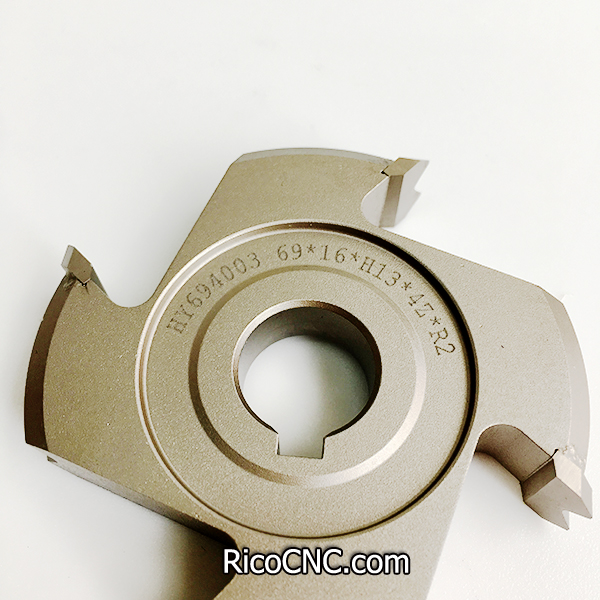 Note:
1. D=Outer Diameter, d=Inner Diameter, H=Height, Z=No of Flute, R=Radius.
2. Other specifications are available upon request.
3. We also can produce customized cutters for our customers.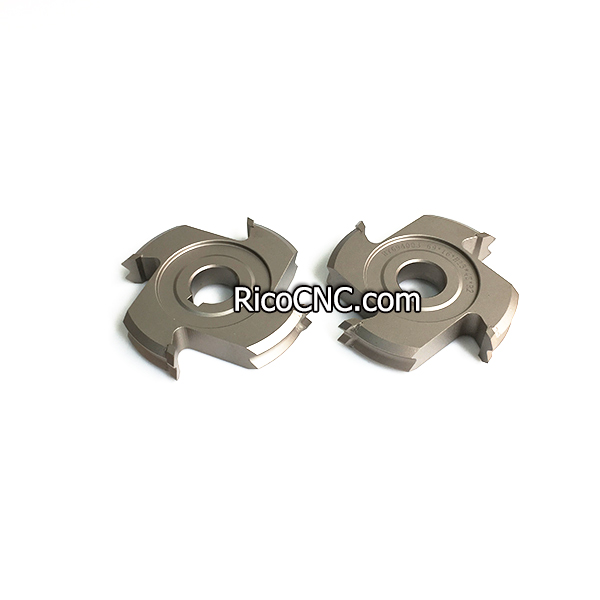 A range of edge banding machine cutters are available, including fine trimming knife and rough trimming tools, edge scraper insert knives for HOMAG, Biesse, SCM, KDT, NANXING, HUALI, HAODE edge bander.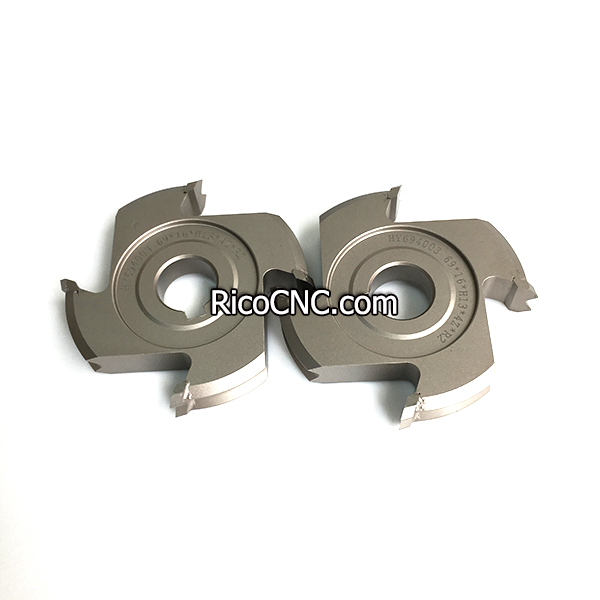 RicoCNC can offer a variety of accessories for edge banding machine, such as pressure wheels, trackpads, cloth buffing wheels, etc. Here is one-stop market for woodworking machinery parts & tools.

If you are looking for woodworking edge banding machine parts, please don't hesitate to contact us.


Contact Us