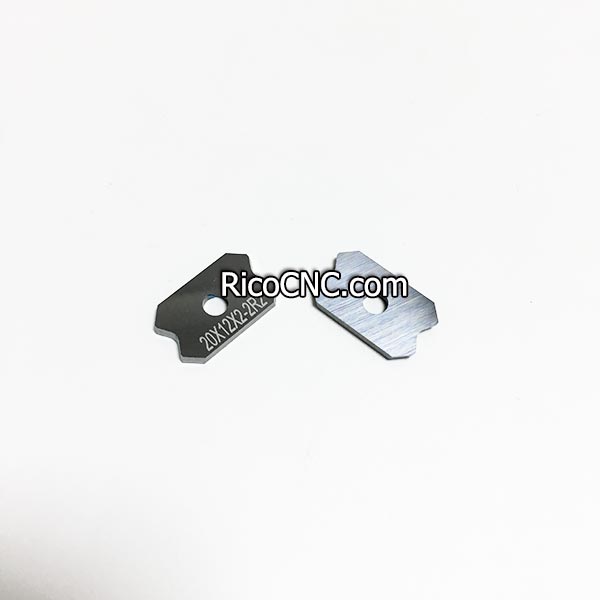 20x12x2 2R2 Radius Scraper Turnover Knives for Cehisa Brandt Hebrock IMA Homag Holzher Edgebanders

This carbide profile scraper is 20x12x2 2R2 radius scraper for woodworking edgebanders such as Cehisa Brandt Hebrock IMA Homag Holzher Edge banding machines. The turnover knives HW with 2 cutting edges and radius, same as Leuco No.: 169255.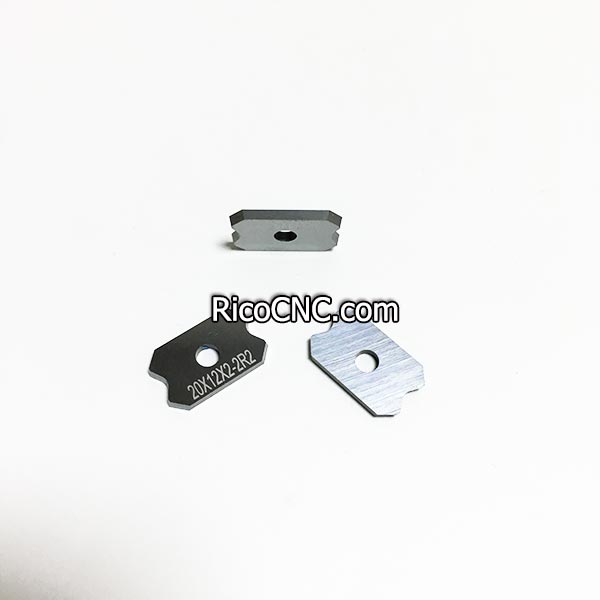 It is the replacement trimmer insert carbide scraper for breaking edges, smoothing curves and cleaning thin plastic edges.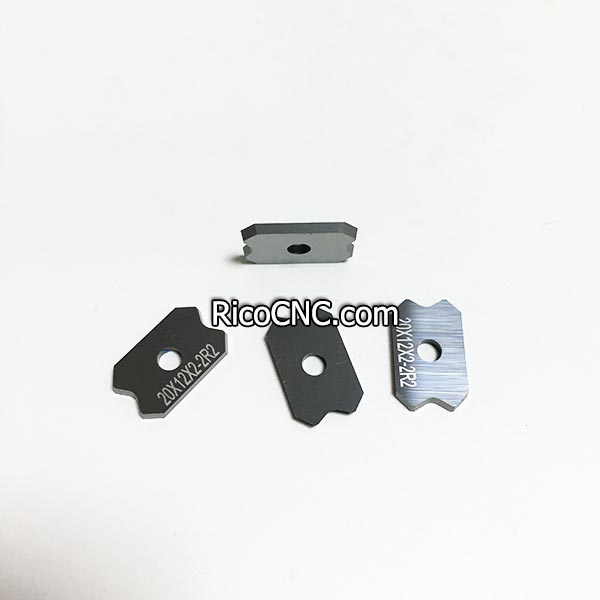 2mm Radius Scraper Turnover Knives Parameters:

| | |
| --- | --- |
| Length: | 20 mm |
| Width: | 12 mm |
| Radius: | 2 mm |
| Thickness: | 2 mm |
| Hole diameter | 4mm |
| Material: | High quality solid carbide |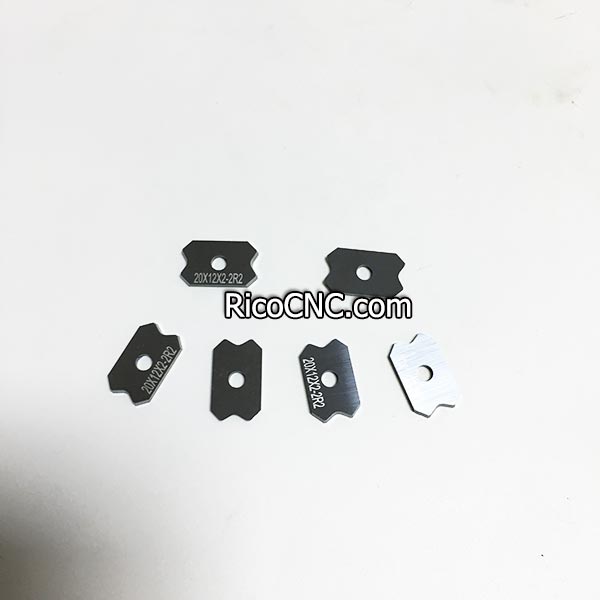 We have stock for a wide range of solid carbide straight and radius trimmer knives and scraper inserts for most edgebander types and models. Such as for Biesse (Akron, Polymac, Stream), SCM (Stefani, Idimatic, IDM), Fravol, IMA, Bi-matic, Cehisa, Hebrock Brandt, HolzHer, Homag, Genisis , KTD, Nanxing and many others.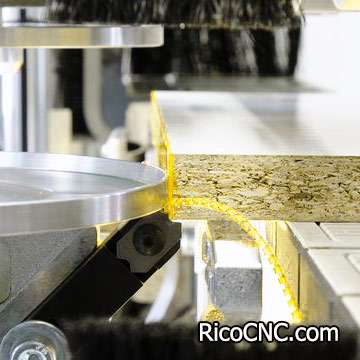 A range of edgebander spare parts supplied here, if any needs of pressure roller, track pads, buffing wheels, trimming cutters, side support roller, heater, welcome to contact us.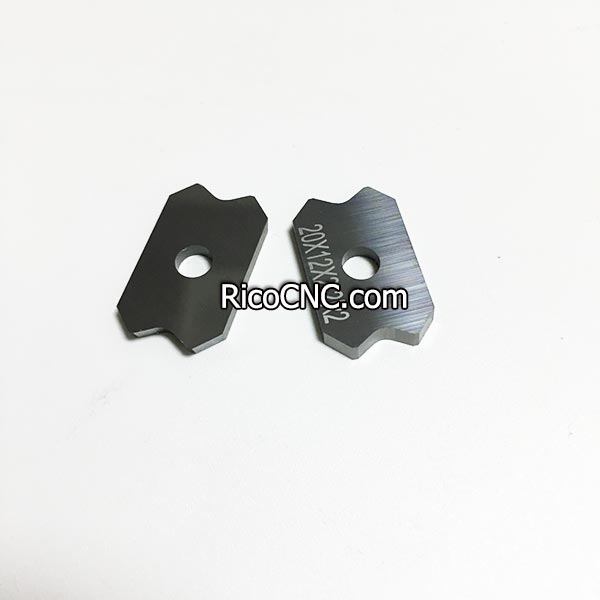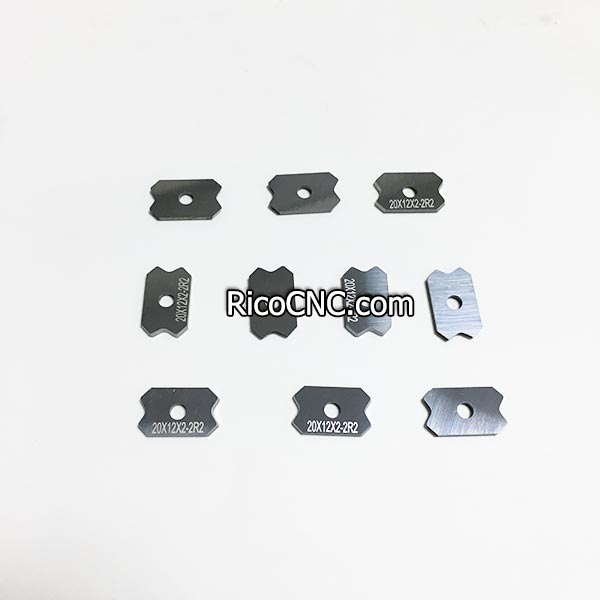 Contact Us