2
HSK63F ER32 CNC Tool Holder 70mm Length for Woodworking CNC Router Center HSK Auto Tool Changer

This HSK63F-ER32-70 tool holder is same as Leuco 184852 collet chuck system 470E/ER32.

HSK 63 F tool holders work with HSK tool changer on auto tool changer CNC routers, machining centers, and point to point machines with automatic tool changers. This HSK 63-F tool holder cone is made in China, according to DIN69873, manufactured of high-quality steel that is polished and provides corrosion resistance, precision balanced to G2.5 spec by DIN69893, our collet chucks are anti-rust treated and guarantee extended tool life and best performance. All tool holders complete with precision collet nuts.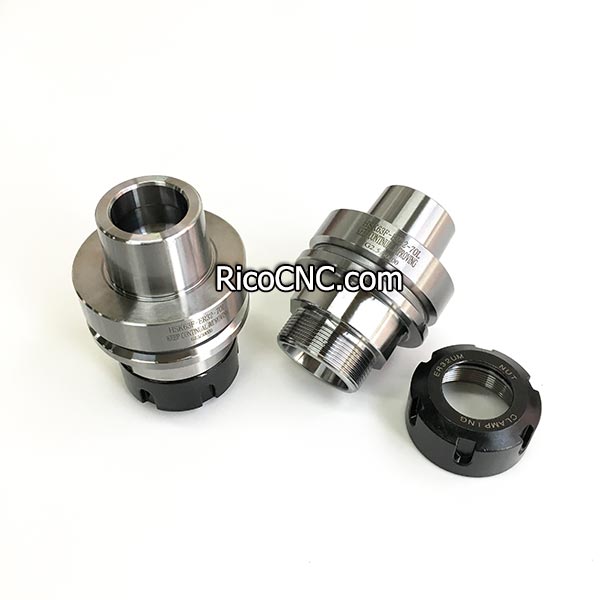 The HSK tool holding system was developed in Germany as a set of standards and performance criteria for advanced machining where precision is imperative. HSK shank styles range from A through F with different sizes of the taper.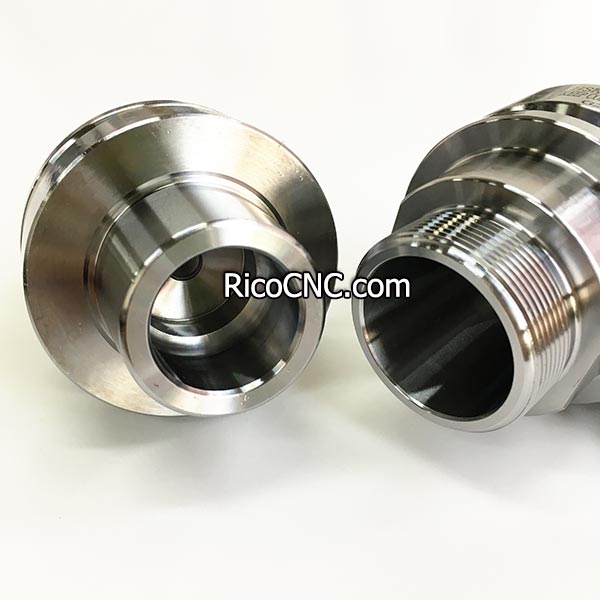 This HSK 63 wood tool holder is the most popular for woodworking auto tool change CNC machine and it comes in several variations, depending on which collet system is being used. ER32 collets have a max tool shank diameter of up to 3/4″ tool shank diameter.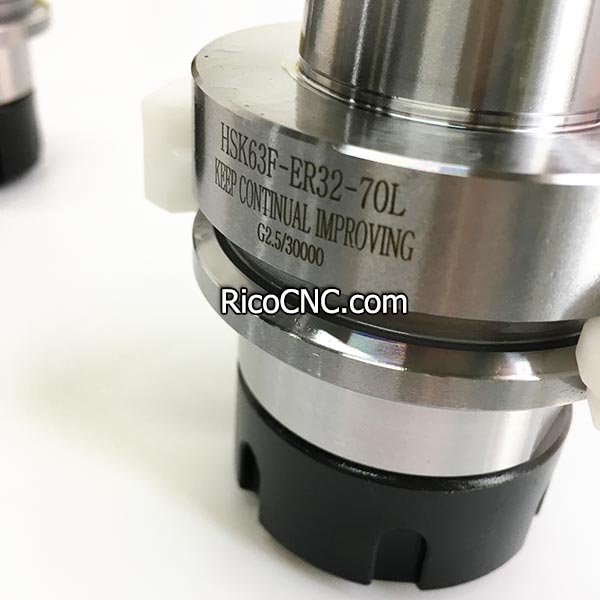 HSK63F-ER32-70L drilling chuck including nut specification:
HSK 63F tool collet size: ER32 (HSK63F ER40, SYOZ25 optional), sold separately
Dimensions (mm): A=70
Material: 20CrMoTi. Precision ground surfaces.
Balance Grade: G2.5 @ 30,000 rpm
High precision: within 0.003mm runout
Tool holder forks: HSK 63F
The dust-proof design could extend HSK toolholder lifetime
High holding power extends cutting tool life and improves surface finish.
HSK63F collet chucks with threaded holes to balance with balancing screws
Precision collet nuts included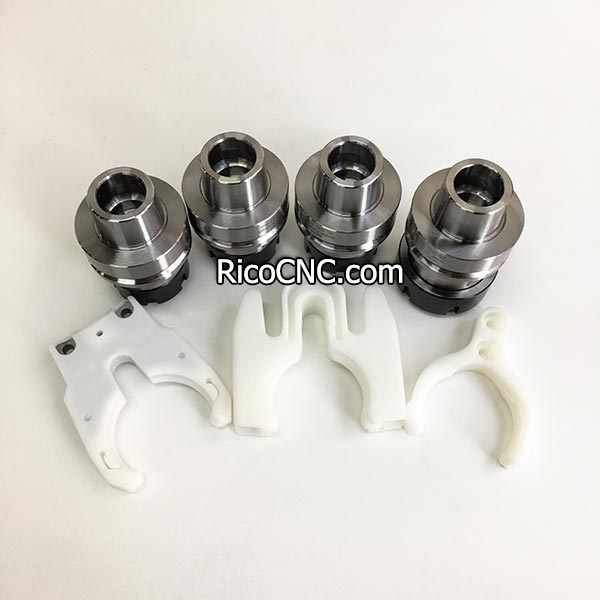 Compatibility: All HSK 63F auto tool changing spindles (Italy HSD spindle, GC Colombo spindle, SCM Hiteco spindle)
Notes: HSK tool offers advantages over ISO tooling.
Maintenance: Protect from rust with rust preventative spray. Remove spray before placing into service. Use the correct concentration of coolant to prevent corrosion. HSK F63 holders are also available in stainless steel for cutting applications that use coolant or for use where high humidity is present. Always check tool holders for scoring or wear. Replace if worn or damaged.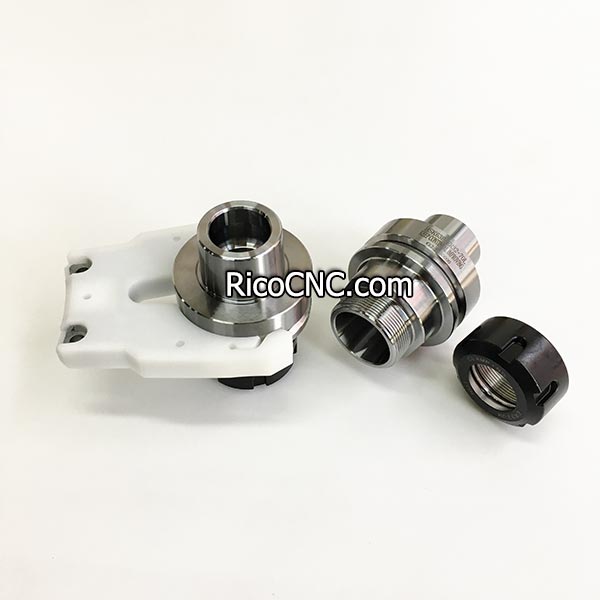 RicoCNC can also offer HSK63F ER40, HSK F63-EOC25/SYOZ25, ISO15, ISO20-ER16/20, ISO30, NBT30, BT30, BT40 tool holders, etc.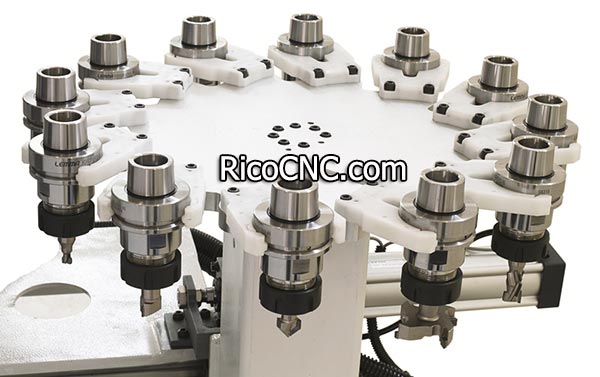 RicoCNC is committed to high-quality CNC Spare Parts and Tools for the Global Marketplace.
At RicoCNC each replacement part undergoes careful checks to ensure the highest possible standards in terms of quality and reliability, to keep your machine in perfect working order. We have a large inventory of spare parts available for purchase. We deliver worldwide. Over 80% of our CNC spare part orders can be shipped on the same day by courier.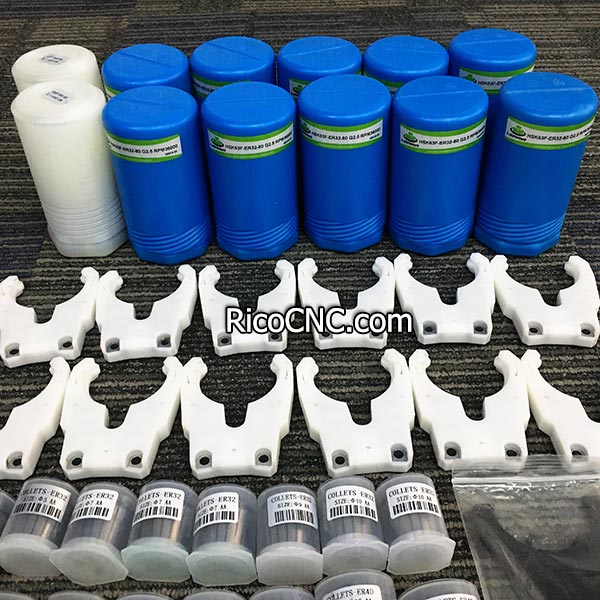 Contact Us