ISO30 ER32 42L Tool Holders for HSD ATC Tool Changer CNC Routers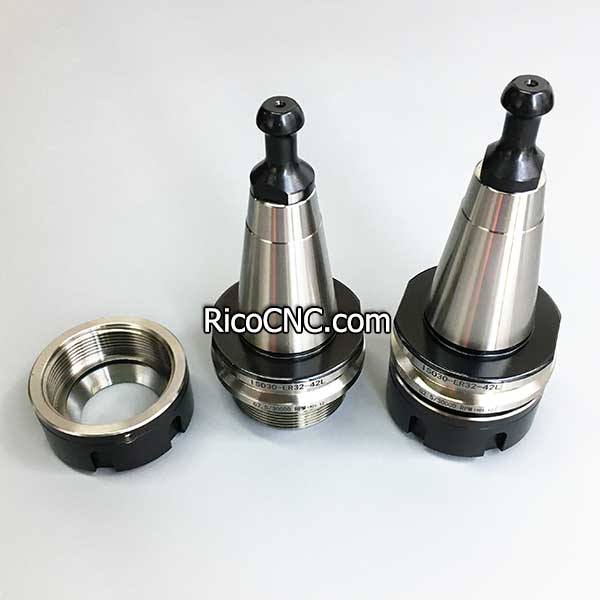 This ATC ISO30 tool holder is an A=50mm flange diameter which is commonly used on most common woodworking tool changer CNC routers. Such as CNT, Biesse, FMT, DMS, Masterwood, Flexicam, Shop Sabre, Techno, CNT Motion, CR Onsrud, NEW CNC, Northwood, Omnitech, Precix, Quintax, Ritter, Routech, SCM, Shoda, Shopbot, Thermwood, Weeke, Quintax and Chinese CNC router Machining Centers, such as Excitech, QuickCNC, StyleCNC, Omni-CNC, etc.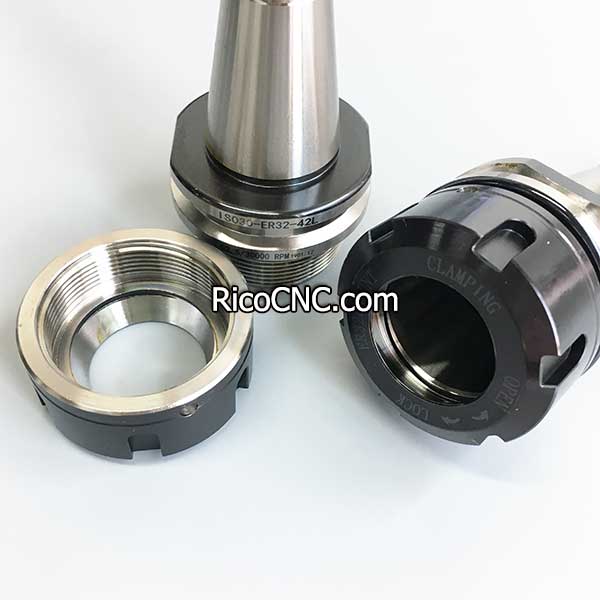 HSD ISO30 Toolholders for ATC CNC Routers Features:
Tool holder model: ISO30-ER32-42L
ISO30 toolholder collet size: ER32
Material: 20CrMnTi
Balanced: 30,000rpm, G2.5
Pullstud: HSD
Country of Origin: China
Compatibility: Can be used on CNC router machines with Italy HSD spindles.
Precision ground surfaces. Nickel Plated. Anti-rust.
It comes with clamping nut and pull stud.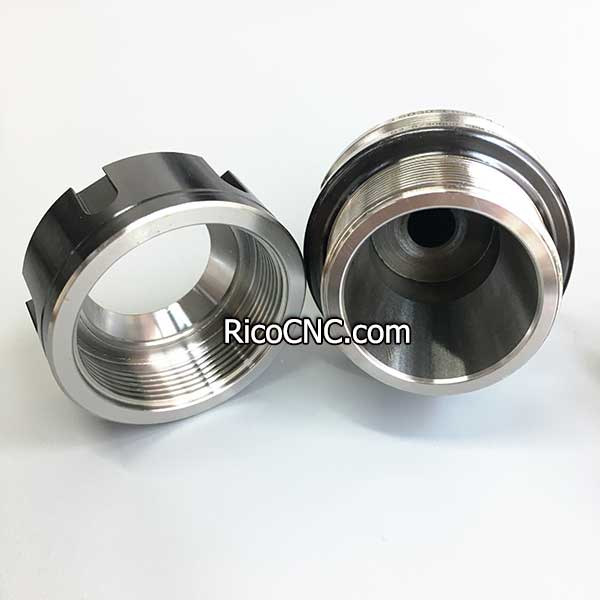 This high quality ISO30 toolholder featured with ER32 collet interface to hold tools with a shank diameter up to 20mm, 3/4". They are precision manufactured in China and are balanced to 30,000rpm.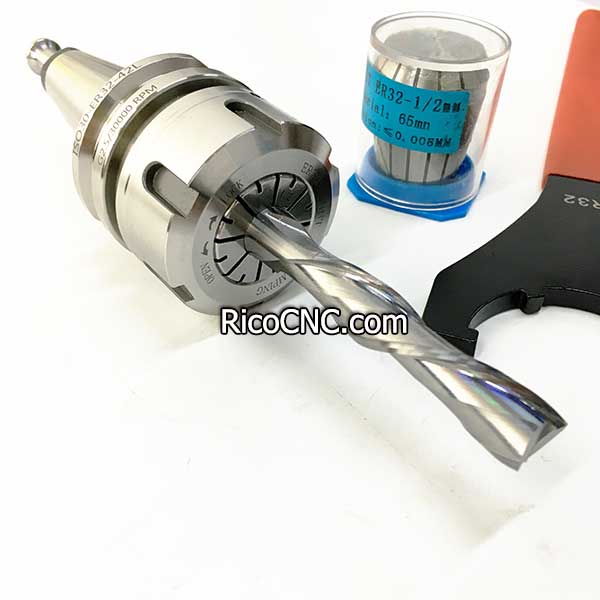 ISO30-ER32-42L HSD spindle tool holders are available in stock for quick delivery.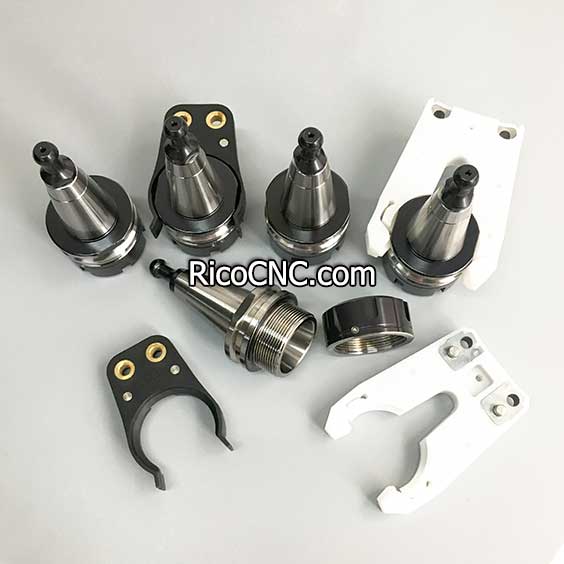 RICO CNC carries the full line of CNC router spare parts and more, including cnc tool clips, spindles, cnc cutter bits, HSK toolholding system, BT toolings, etc. If you do not see something you are looking for here, feel free to contact us with your requirements.

Payment can be made by Western Union, Paypal, T/T.

Welcome your inquiry!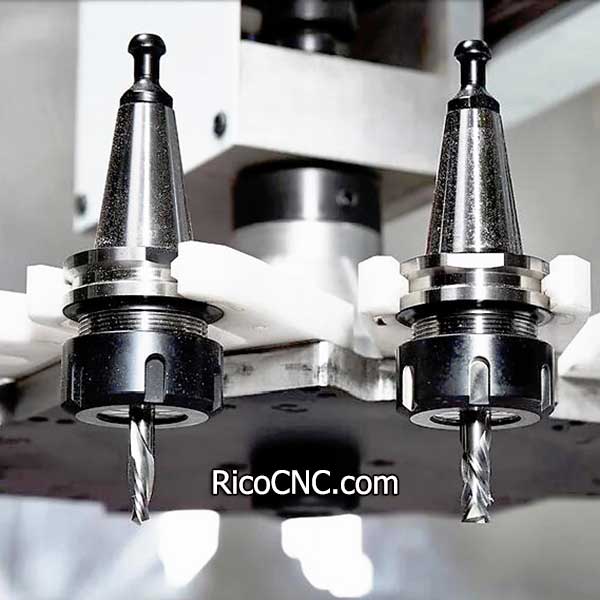 Contact Us