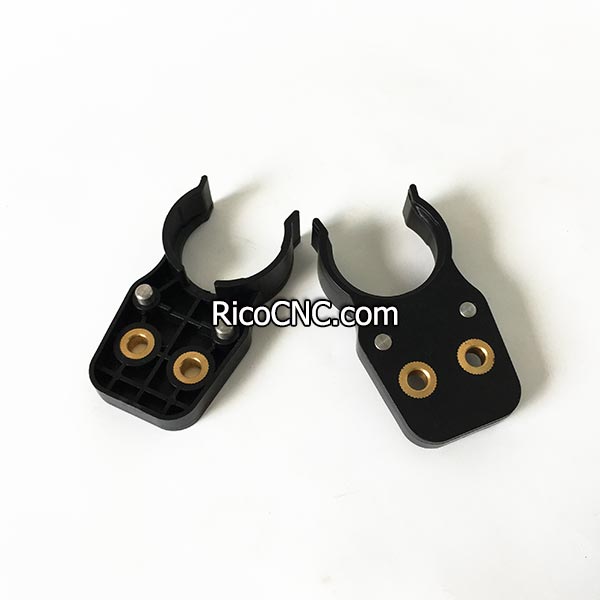 HSK40E Plastic Tool Fingers CNC Tool Changer Grippers for HSK40E Tool Holder Clamping

This black CNC tool holder gripper is HSK40E tool clips for HSK 40E CNC tool holder. It is widely used for auto tool changer CNC milling machine to clamp HSK40E collet chucks.

HSK 40E Tool Fork Clips Specifications:
1. Made in China, famous brand.
2. Imported POM plastic material, high quality, reinforced and anti-explosion.
3. Dynamic balance grade: G2.5, 30000rpm
4. Yaw precision: 0.005mm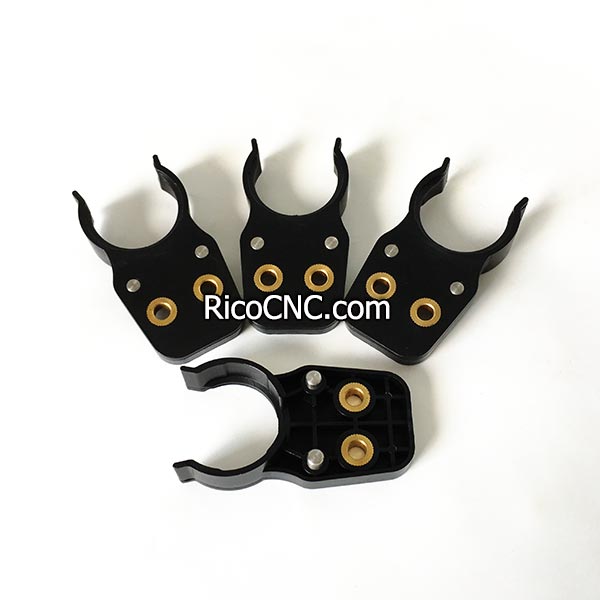 CNC HSK40E forks are available in stock for quick delivery.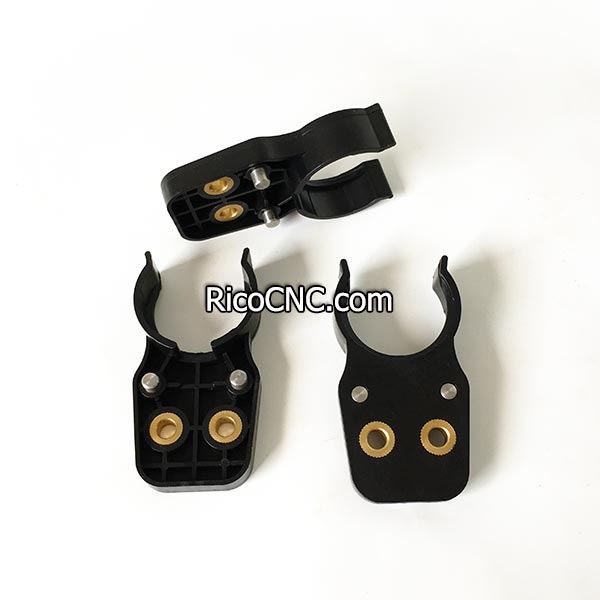 RicoCNC supplies high-quality CNC toolings, replacements and accessories. ISO30 tool forks, HSK 63F tool grippers, BT30 BT40 BT50 tool clips, ISO10 forks, ISO20 grippers, ISO25 tool fingers, CAT40 clips, CAT50 claws, CNC replacing tool finger for many automatic tool changers such as Biesse, CNT Motion, CR Onsrud, DMS, Flexicam, Multicam, Northwood, Homag, SCM, Unique, DMG, Mikron, Haas, Skyfire CNC mill, Tormach CNC, Cincinnati, Elumatec and more. If any needs about CNC machine parts, please contact us.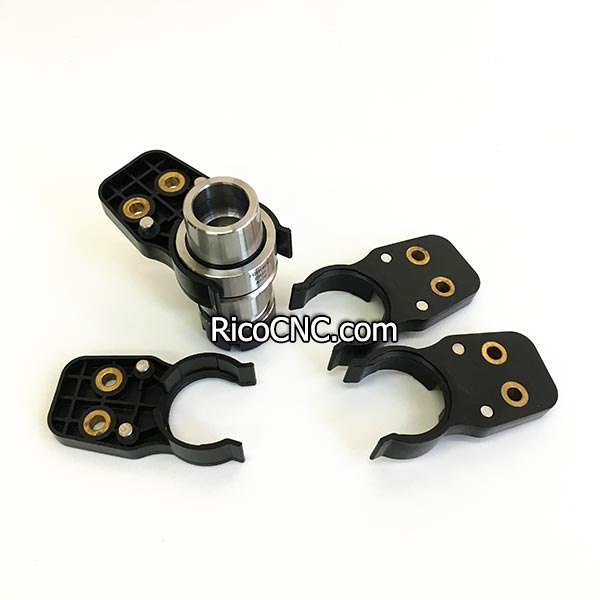 Payment can be made by Western Union, Paypal, T/T.

Welcome your inquiry!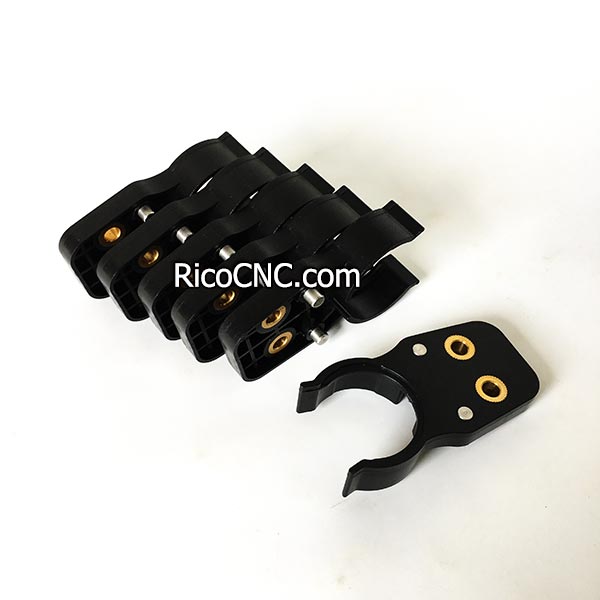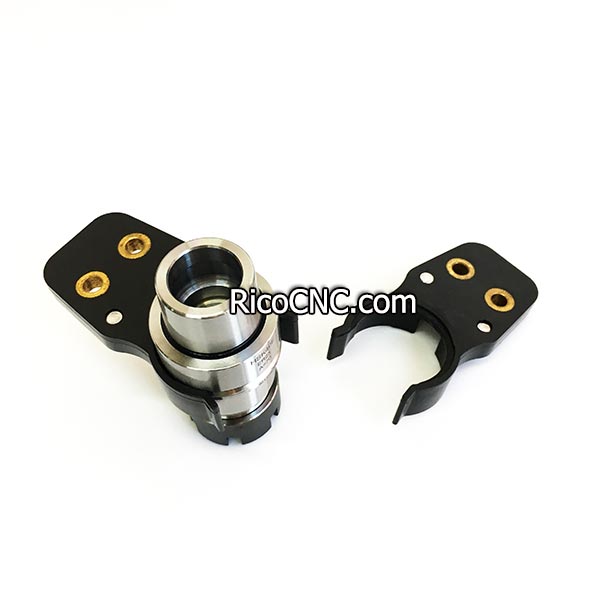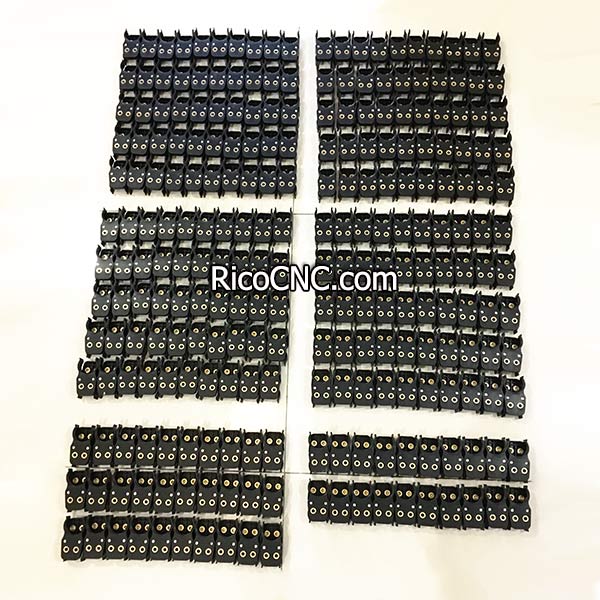 Contact Us