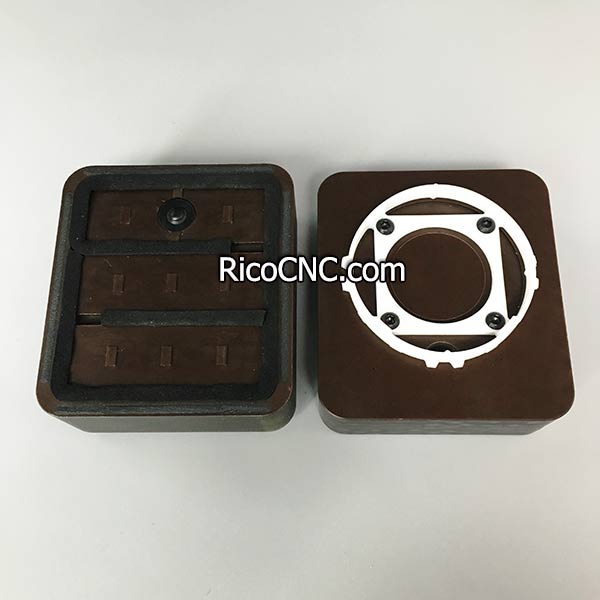 146 x 132 x 48mm 6308A0157 Vacuum Suction Pods for Biesse Rover PTP CNC Machining Center

These brown color 132x146x48mm vacuum suction cups are Biesse CNC machines full size vacuum block, fit on CNC machining center to clamp workpieces during processing, like Rover A3, A4. Its code is 6308A0157 or 1614A0118.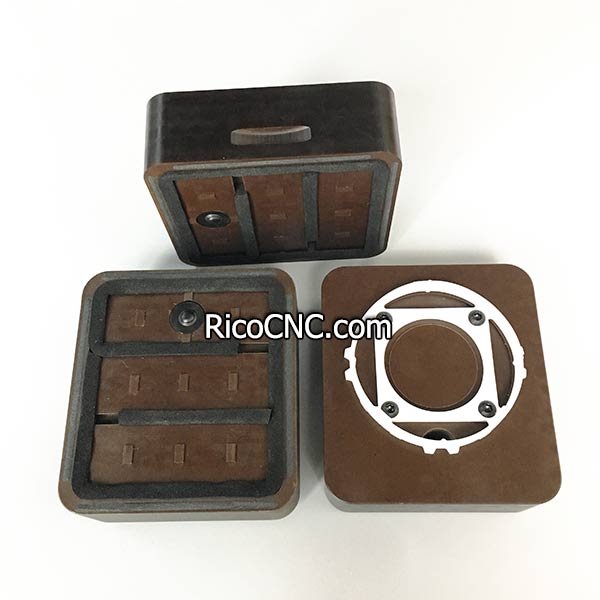 These Biesse point to point suction pods are 48mm height full size. It is a whole set vacuum cup including the black suction valve and bottom white support ring. The valves 1704A0014 and rings 1405A0013 can be sold separately.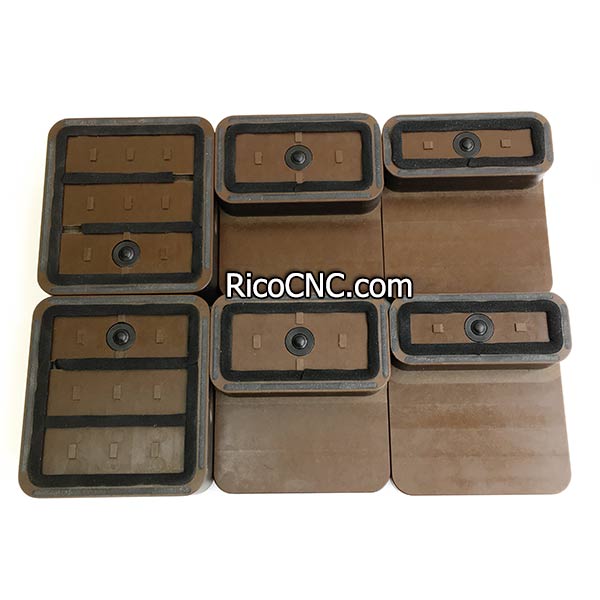 And we can also offer 48mm tall half size (1/2 Size): 75*132*48mm and 1/3 Size: 54*132*48mm clamping blocks.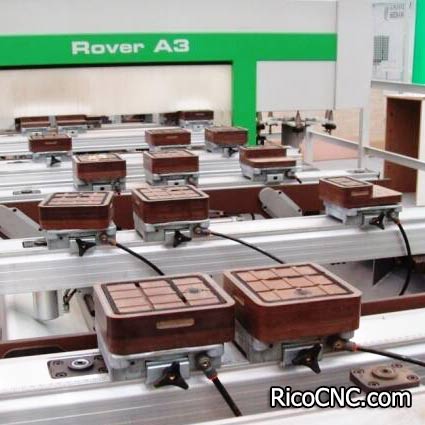 These new vacuum blocks 145 x 131 x 48mm apply to Biesse ROVER A, ROVER B, ROVER GOLD, ROVR AS series CNC working center.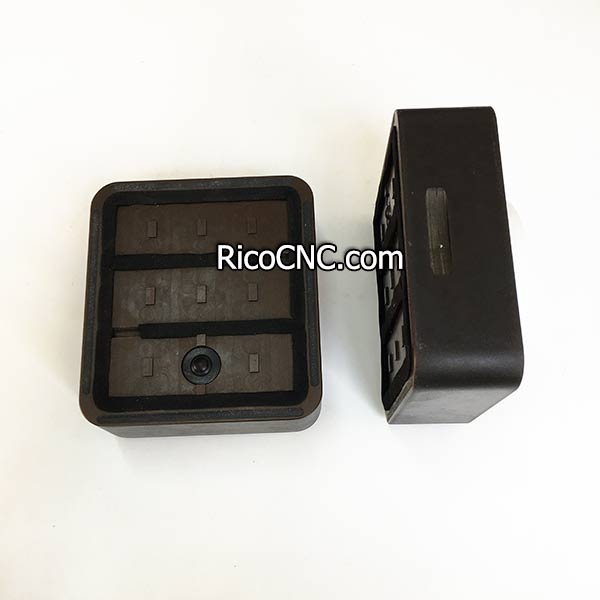 Biesse CNC pods have three different heights 29mm, 48mm, 74mm for options, which can meet different users' requirements.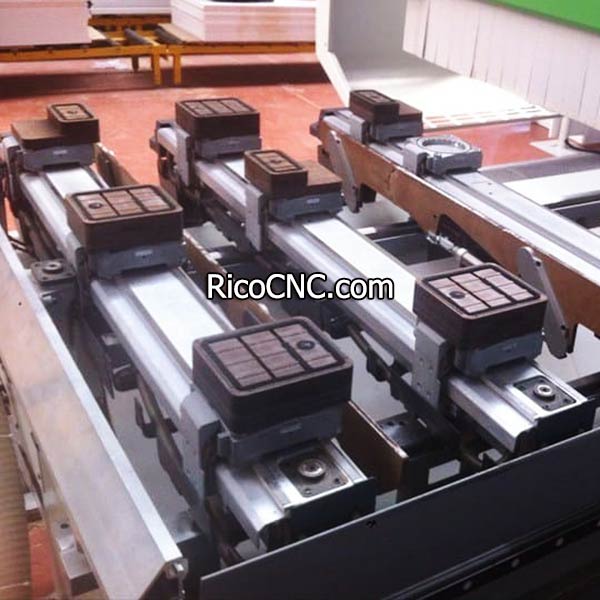 RicoCNC can offer a range of cost-effective CNC suction cups and spare parts for Biesse CNC machines. We have 5 Years' experience in selling CNC parts since 2016 and aim to become the leading provider Of CNC spares and tools. We attach great importance to quality and service. Each replacement part undergoes careful checks to ensure good quality before sending out to keep your CNC machine in perfect working order.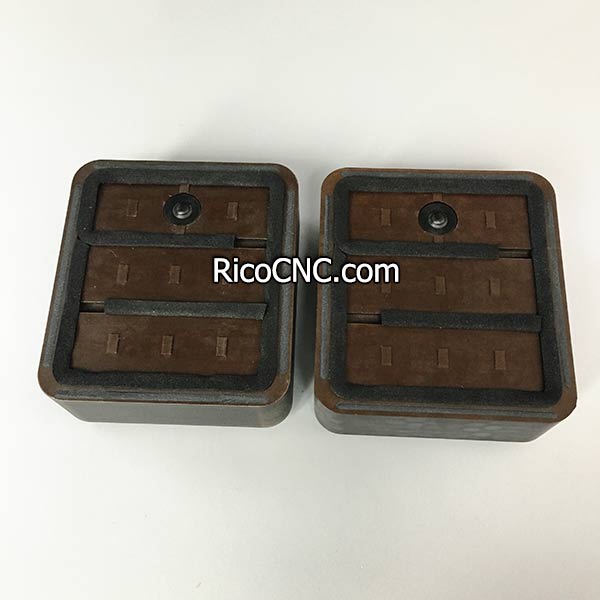 If you are looking for Biesse replacement pods or other brand woodworking machinery suction cups, Such as Biesse, IMA, Homag Weeke, Intermac, Anderson, Busellato, CMS, CR Onsrud, Komo Machinery, Laguna Tools, Morbidelli, SCM, Bacci, MultiCAM, Masterwood, Northwood, Excitech, Nangxing, KDT, RicoCNC is the reliable source.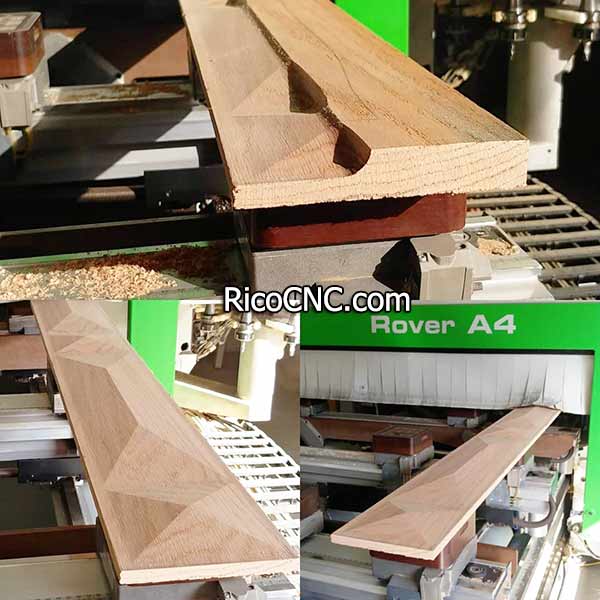 Contact Us