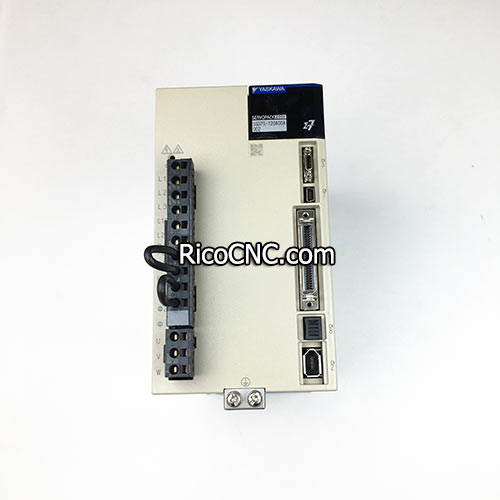 Yaskawa Single Axis Servo Driver SGD7S-120A00A002 1KW
SGD7S-120A00A002 is a Drives-AC Servo produced by Yaskawa, it is Single-axis SERVOPACKs
Maximum Applicable Motor Capacity is 1.5 kW, Power Supply Voltage is 200VAC.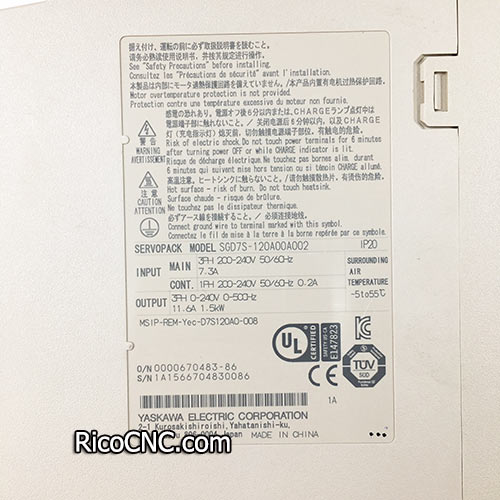 SGD7S-120A00A002 Servomotors Product Details:
• Yaskawa Sigma-7 SERVOPACKs 1kW SGD7S-120A00A002
• Industry-leading 3.1kHz bandwidth significantly improves settling time.
• Advanced autotuning and tuning-less features automatically tune a servo system without user effort.
• Powerful package of tuning functions include compensation for machine inertia, vibration, ripples, friction.
• Maintains tuning accuracy despite inertia changes up to 30:1.
• IEC 61508 SIL3 safety certification.
• Completely compatible with Sigma-7 servo motors.
• Improved filtering minimizes inaccuracies due to electrical interference, machine resonance and mechanical vibration.
• Fully compatible with Yaskawa's MPiec series of machine controllers.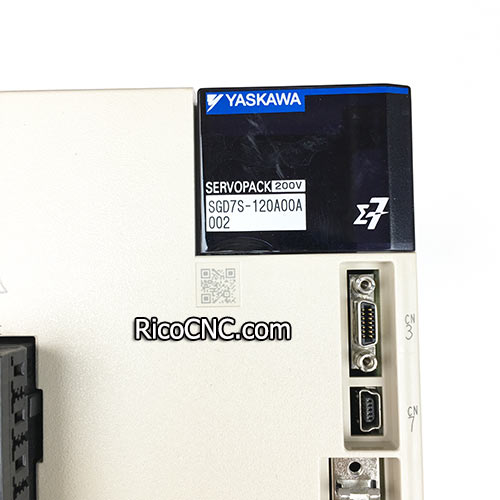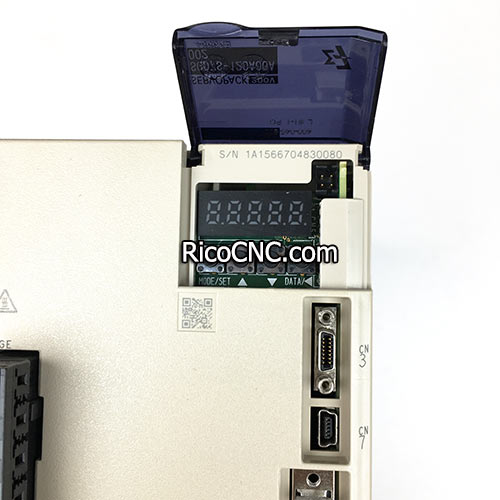 Rico can supply servo driver such as Yaskawa, Panasonic, Mitsubishi, etc. If you have any inquiry for the servo driver, please send the model number or images, we can check and reply you quickly.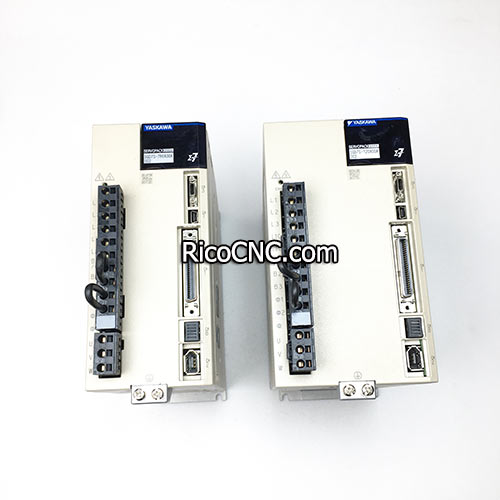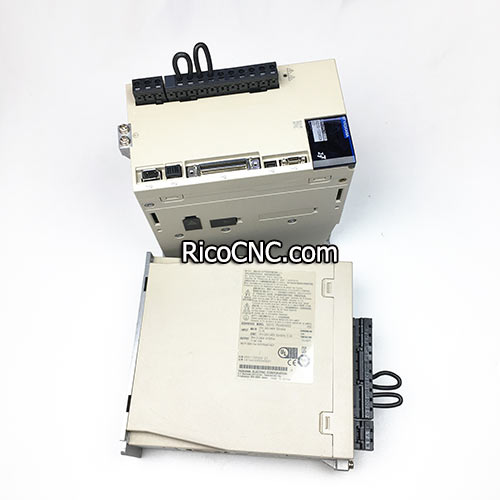 RicoCNC is one-stop Shop for Excellent CNC & Woodworking Tools!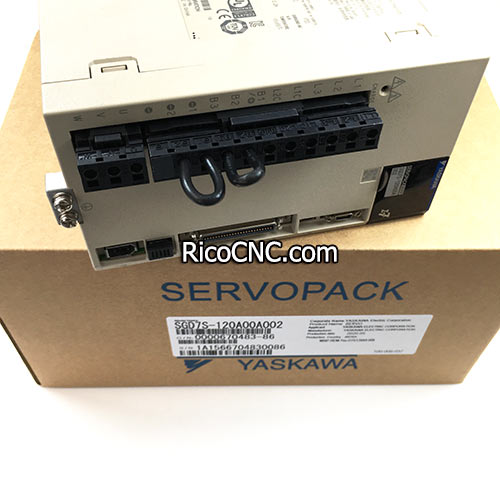 Welcome to our shop!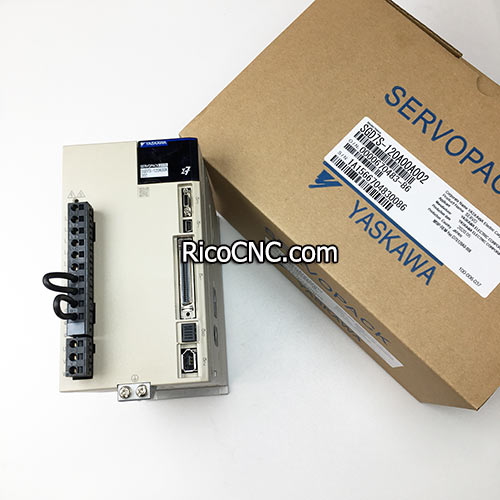 Contact Us