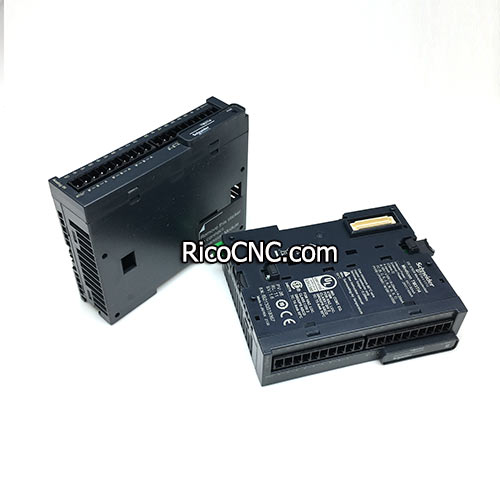 Schneider Electric Modicon TM3TI4 TM3TI4G Flexible I/O Expansion Modules Controllers

The TM3TI4 is a Modicon TM3 Analog Input Expansion Module with 4 temperature inputs. Analog type TM3TI4 (screw) and TM3TI4G (spring) digital expansion module. It can be used on SCM machine, and SCM part number is 28B3002911D.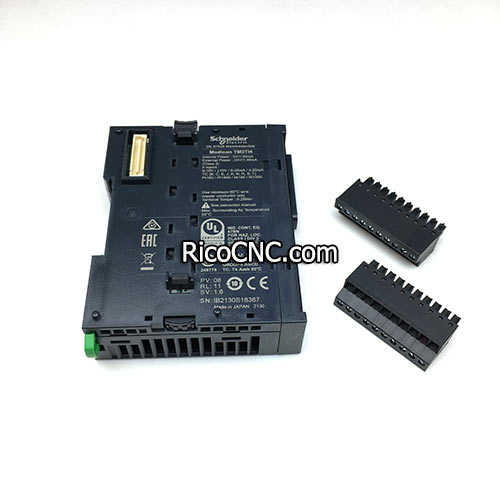 TM3TI4 is Electric PLC I/O Module, It is compatible with the Modicon M221, Modicon M241 and Modicon M251.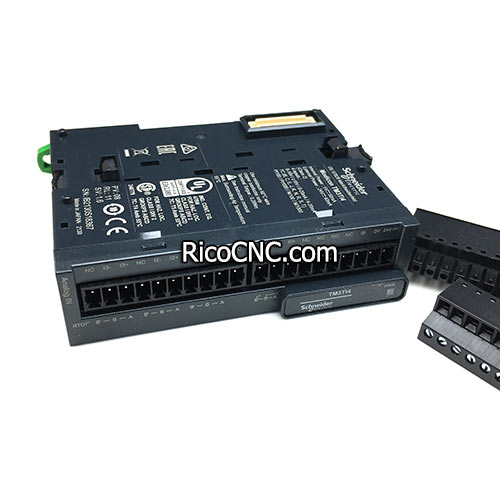 This TM3TI4 (screw) and TM3TI4G (spring) analog expansion modules:
• 4 channels 16 bits (Voltage, current, isolated thermocouple, 3-wire-RTD)
• Removable screw or spring terminal block
• Model size is 90 x 70 x 23.6 mm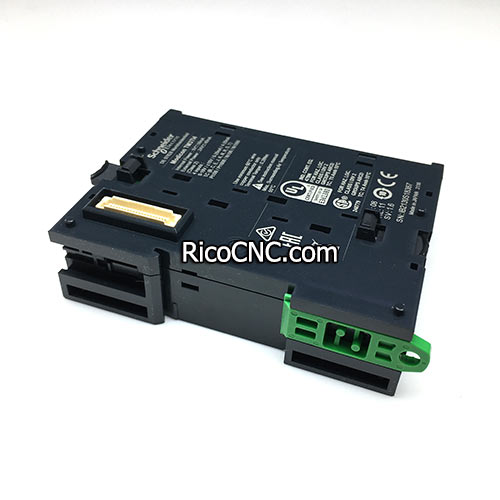 Characteristic

Value

Number of input channels

4 inputs

Rated power supply

24 Vdc

Signal type

Voltage

Current

Thermocouple

3-wire-RTD

Input range

0…10 Vdc

0…20 mA

Type K, J, R, S, B, E, T, N, C

PT100, PT1000, NI100, NI1000

–10…+10 Vdc

4…20 mA

Resolution max

16 bits, or 15 bits + sign (65536 points)

Connection type

TM3TI4

Removable screw terminal block

TM3TI4G

Removable spring terminal block

Cable type and length

Type

Twisted pair shielded

Length

Max. 30 m (98 ft)

Weight

TM3TI4

110 g (3.88 oz)

TM3TI4G

100 g (3.52 oz)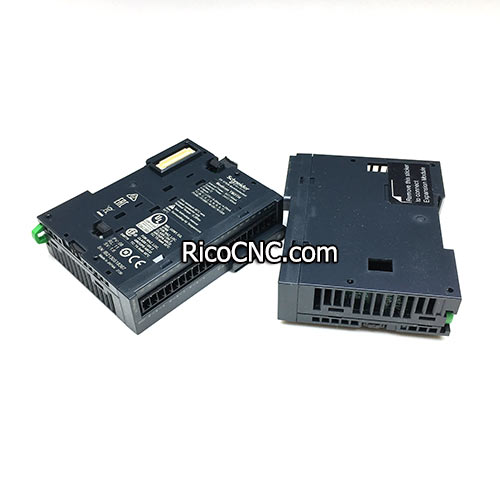 As a Schneider Electric Industrial Repair Services brand, Modicon products are stable, reliable controllers that are found across a wide range of industries in process machinery, infrastructure platforms, and commercial machines.

The Modicon TM3 is an EcoStruxure Machine I/O system. Specially designed for the Modicon M221, M241 and M251 logic controllers. RicoCNC also can supply other TM3 series modules.
TM3AI2H, TM3AI8, TM3AQ2, TM3DI16, TM3DI32K, TM3DI8, TM3DM24R, TM3DM8R, TM3DQ16T, TM3DQ16R, TM3DQ8R, TM3TI4, TM3TM3, TM3XREC1, TM3XTRA1, TM3AI4, TM3RDM32R, TMC4AQ2, TMC4AI2, TM3RDM16R are available here.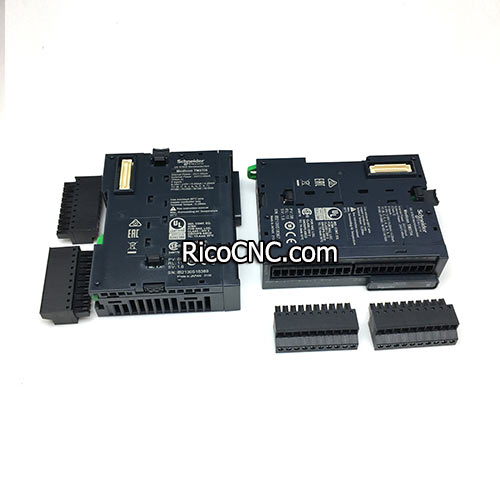 TM3 series Features:
• Digital I/O modules which can be used to create configurations with up to 264 digital I/O. These modules are available with the same connections as the controllers
• Analog I/O modules which can be used to create configurations with up to 114 analog I/O and are designed to receive, amongst other things, position, temperature or speed sensor signals
• They are also capable of controlling variable speed drives or any device equipped with a current or voltage input
• Expert modules for the control of TeSys motor starters which simplify wiring up the control section due to connection with RJ45 cables
• Functional Safety modules which simplify wiring and can be configured in the EcoStruxure Machine Expert - Basic software
• In addition, the Modicon TM3 expansion system is flexible due to the possibility of remotely locating some of the Modicon TM3 modules in the enclosure or another cabinet (up to 5 meters away, using a bus expansion system
• It is common to the whole range of Modicon M221, M241 and M251 logic controllers, meaning that the model of controller can be revised without changing expansion mould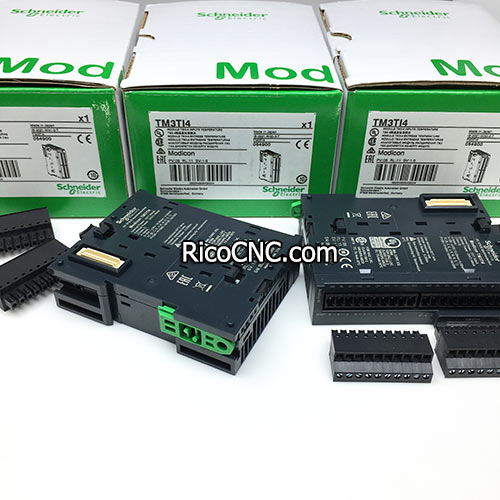 RicoCNC is a reliable CNC spare parts and PLC module supplier based in China. You can find a number of CNC machine parts here, such as CNC tool holders, collets, nuts, pull stud, collet spanner, toolholder tightening fixture, tool holder forks, CNC machining center parts and edge banding machine parts, also tools and parts for automation system, transmission system!

Welcome to contact us if any inquires for industrial automation parts!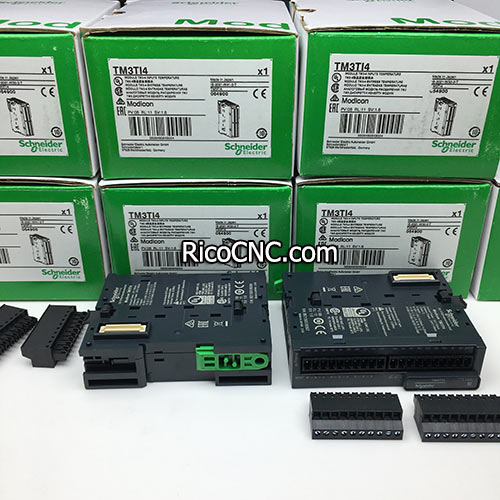 Contact Us