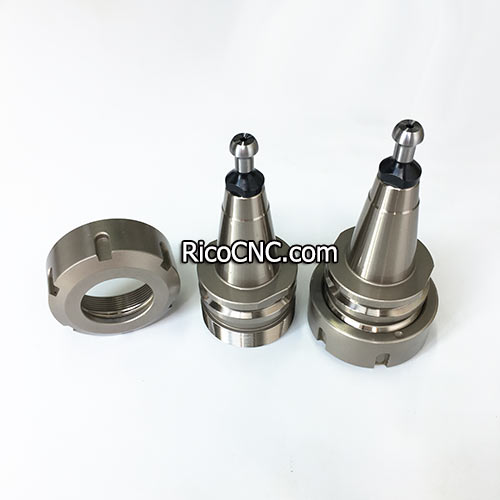 ISO30 ER40 Tool Holder with Cover Nut and Pull Stud for HSD Spindles

This ISO30-ER40-60L CNC tool holder is SK30 ER40 toolholder, A=60mm. Well know as ISO30 collet chuck for many HSD equipped CNC routers. Balanced to 24,000 rpm @ G2.5, includes HSD pullstud and ER40 collet nut. All of our ISO30 chucks are supplied with clamping nut and retaining stud.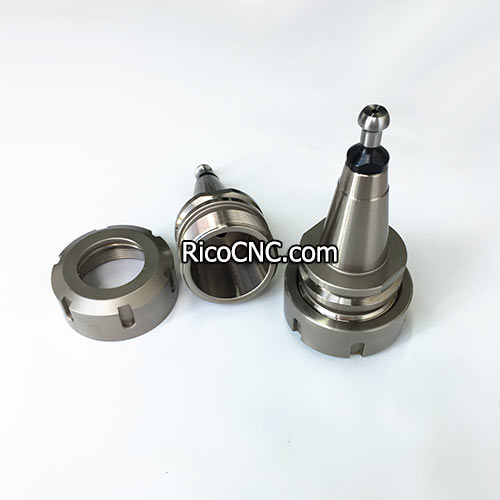 The iso30 tool holders are ideal accessories for machining centres, point-to-point machines and CNC routers.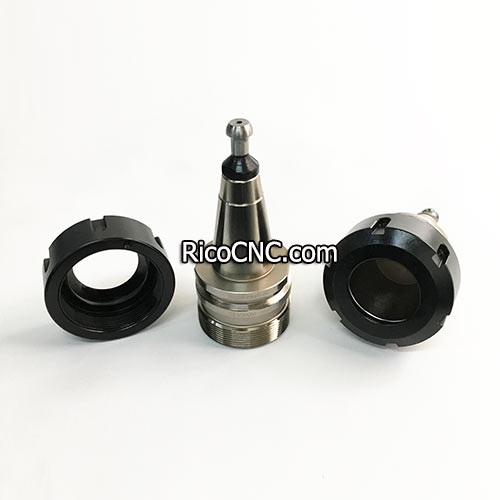 ISO30 tool holder with cover nut and pull stud for HSD spindles.
1. T.I.R. ≤ 0.0002" measured from taper to collet pocket.
2. Collet chuck accepts all ER40 collets.
3. This tool holder has been tested for dynamic balancing.
4. High torque collet nut.
5. Precision ground taper surfaces provides high accuracy.
6. The tool holder adopts coating technology, which is better for waterproof and rustproof.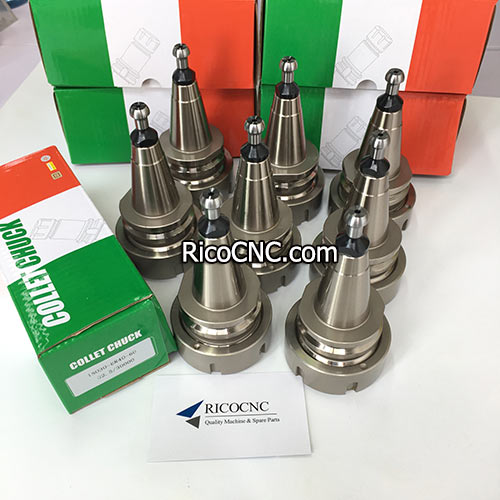 ISO30-ER40-60L and ISO30-ER40-70L tool holders are available here.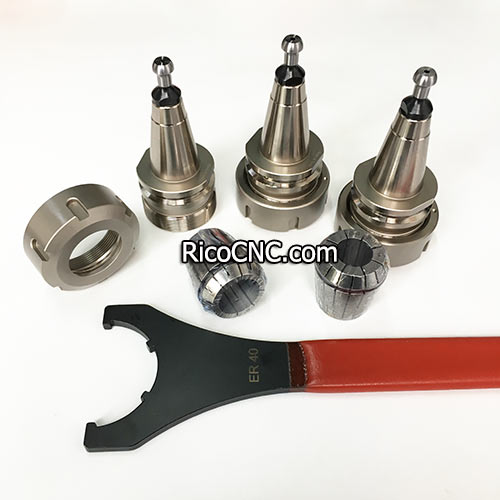 RicoCNC can supply tooling used on many popular CNC routers such as:
Anderson - AXYZ - Busellato - Biesse - Boss Routers - Camaster - CMS - CNT Motion - CR Onsrud - DMS - Eagle Eye - Felder - Ferry Industries - Flexicam - Freedom Machine - GMR - Haas SR - Heian - Holzher - IMA - Komo - Limac - Limtech - Masterwood - Motionmaster - Morbidelli - Multicam - NEW CNC - Northwood - Omnitech - Precix - Quintax - Ritter - Routech - SCM - Shoda - Shopbot - ShopSabre - SNX - Techno CNC - Thermwood - Weeke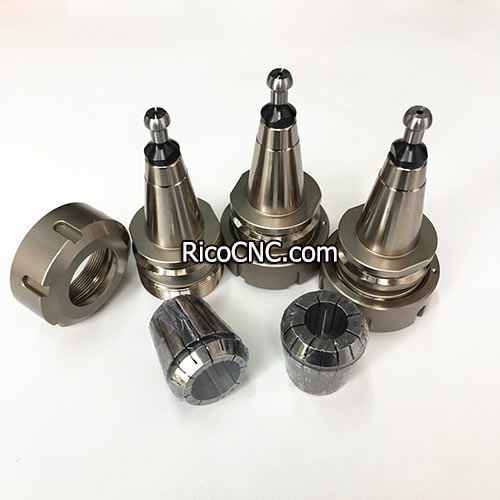 Also we can supply a range of CNC tool parts, such as bearings, spindles, inverters, drivers,motors, controllers, collet nut, grippers, pull stud, tool forks, tool tightening stands, wrenches, ER11 collets, ER16 collets, ER20 collets, ER25 collets, ER32 collets, ER40 collets, SYOZ25 collets, SYOZ35 collets, collet sets, cnc cutters, foam mills, etc.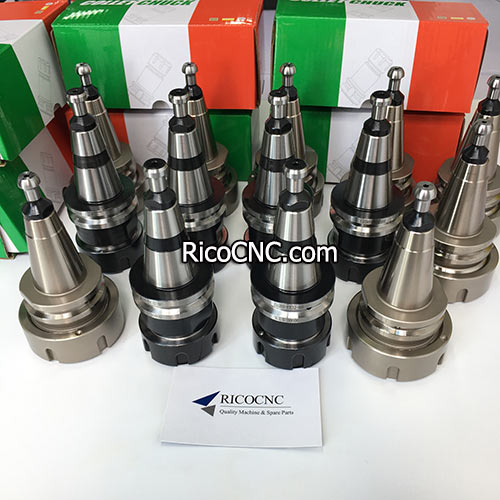 Welcome to contact us if you have any inquires for woodworking machine parts!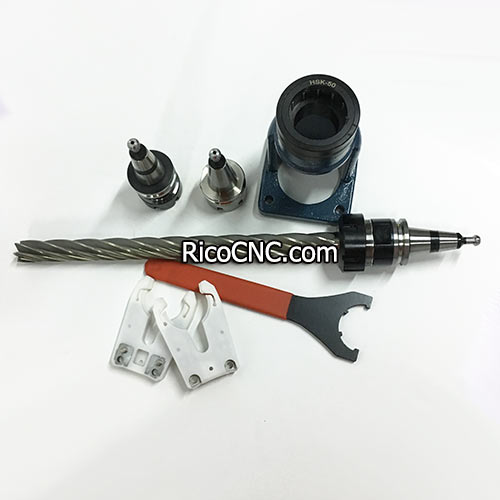 Contact Us