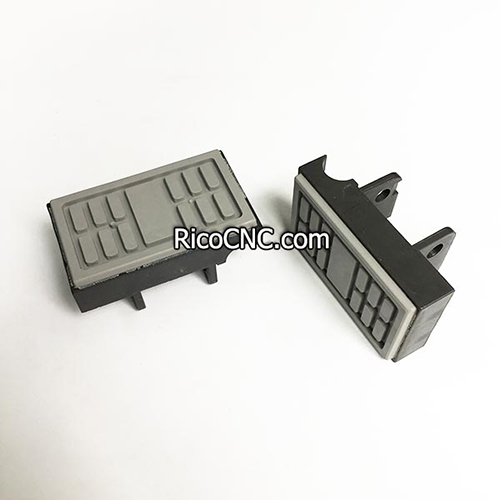 79x37mm Feed Chain Pads for COMEVA COMPACTA 4 D Edge Bander

This feed pad is fit for COMEVA edgebander replacement spare part, size 79x37mm. This chain pads widely used in COMPACTA and Senbsen or Senbaisen edge banding machines.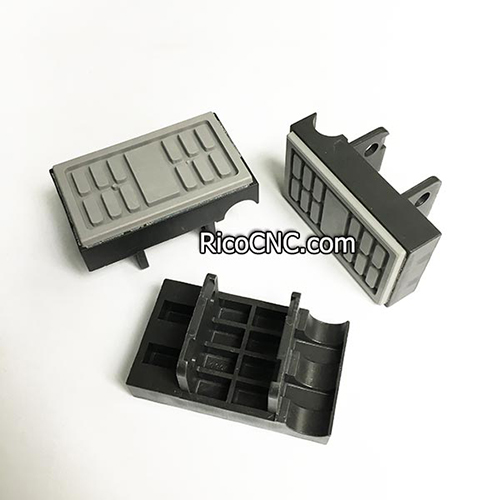 COMEVA (Construcciones Mecánicas Valencianas) focuses on the woodworking machinery sector with more than 50 years of experience. They provide a complete catalog of woodworking machinery designed and manufactured in Spain by specialist technicians. Among the most demanded equipment are CNC machining centers and various models of edge banding and panel saws.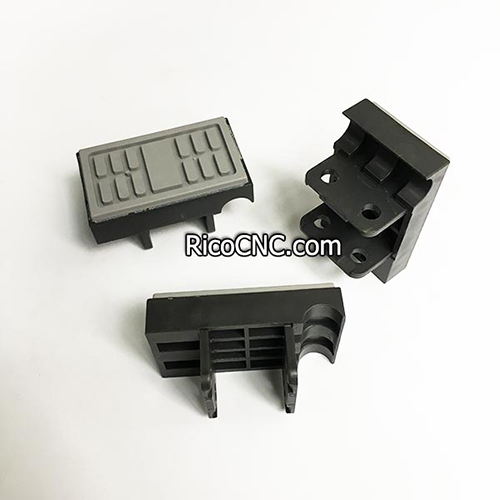 COMEVA Edge Bander Track Pads Features:
Sizes: 79x37mm
Material: PA + Rubber
Characteristics: High-temperature resistance, wear-resistant, long working time, etc.
Usage: Used on COMEVA COMPACTA 4 automatic edge banding machine or China Senbsen or Senbaisen edgebander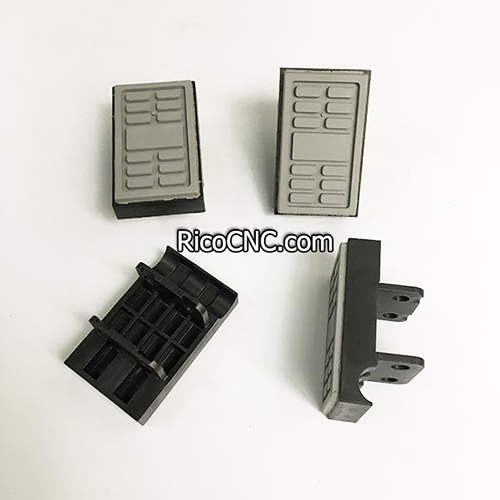 A wide range of available edgebander replacement parts in RicoCNC, such as Biesse, Homag, Weinig, SCM, CR Onsrud, Stefani, IDM, Brandt, Bimatic, Griggio, Cehisa, Holzher, Fravol, Stile machine, Masterwood, OTT, Harnnett, Laguna, COMEVA, etc.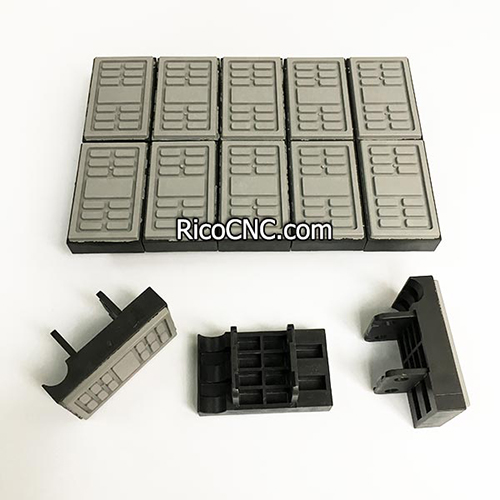 If you are looking for woodworking machinery parts, welcome to contact us.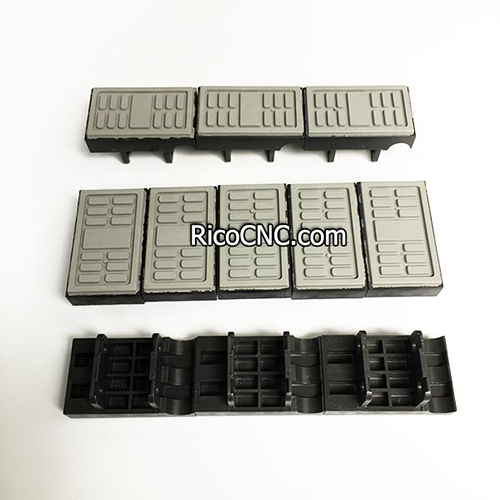 Contact Us