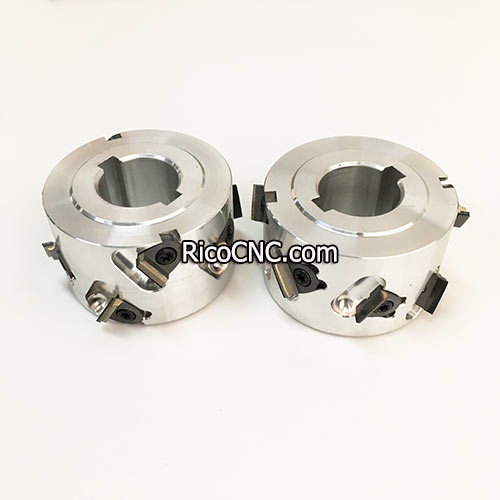 WhisperCut Symmetrical Pre-milling Cutter 80x35x30+2KN Z=2+2 for Edgebanders

This WhisperCut Pre-Mill cutter 80x35x30+2KN Z=2+2 is with replacement PCD insert for pre-milling in preparation for edgebanding. It is a replacement for Leitz WhisperCut and Wirutex jointing pre-milling cutters.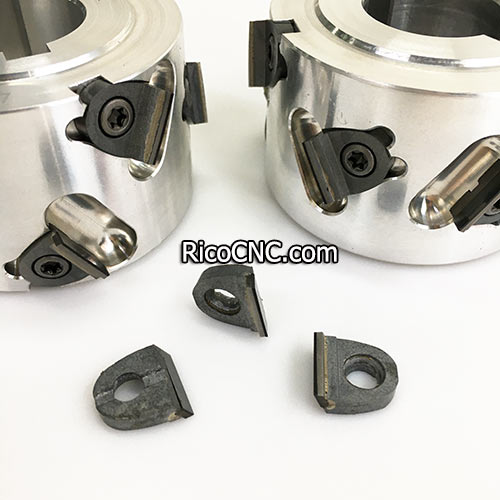 The replaceable cutters which can be interchanged and re-sharpened several times. Your can order Whisper Cut diamond inserts as spare parts in case use.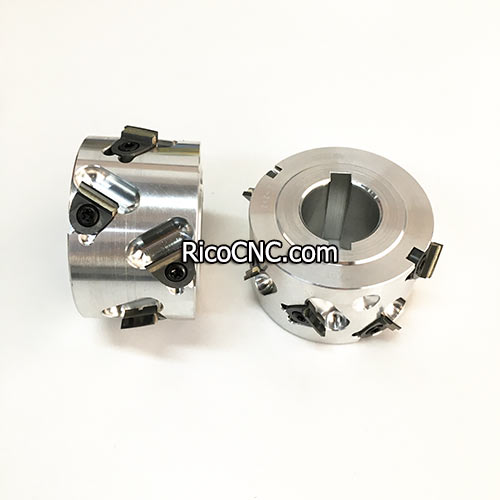 This Premill cutter is suitable for working on chipboard panel, coated, laminated, veneered, M.D.F., pre-milling in preparation for edgebanding. Excellent finishing, low noisiness.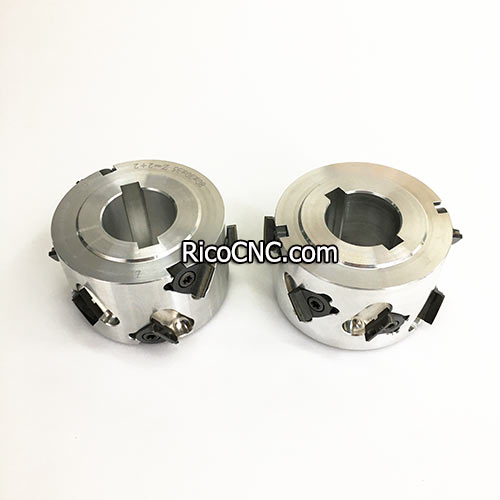 80x35x30+2KN Z=2+2 WhisperCut Cutter Specification:

| | |
| --- | --- |
| Outer diameter: | 80 mm |
| Bore: | 30+2KN |
| Cutting thickness: | 35 mm |
| Z (knives): | 3+3 |
| Axiality | 30° |
| Material: | Aluminum alloy with PCD tips |
| Nmax (RPM): | 12000 |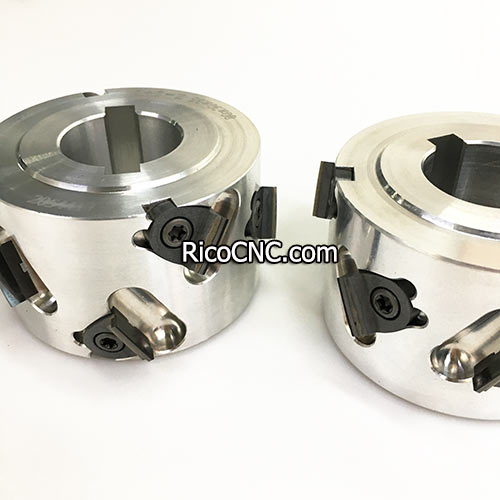 WhisperCut Premilling Cutterheads Features:
The processing of panel material requires light and quiet tools at the same time in order to minimize the strain on man and machine as far as possible. The light and quiet WhisperCut cutterhead is specially designed to reduce such strains. Due to its optimized tool body shape and low weight, noise pollution during jointing and rebating is significantly reduced and the quality of the workplace is improved. The resharpenability of the system with replaceable cutting edges also guarantees high cost efficiency. Optionally, users can change the cutting edges quickly and easily on site.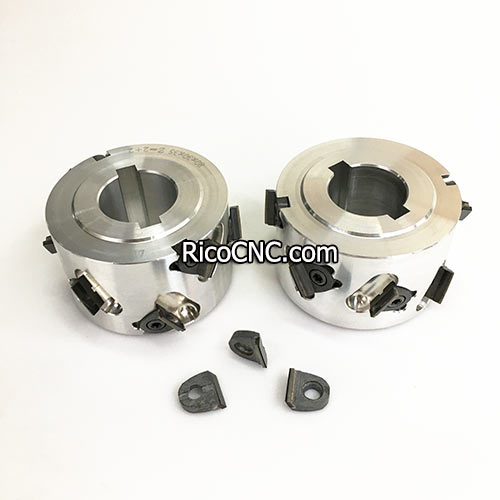 Your benefits when use the WhisperCut pre-mill cutters:
Light and quiet and efficient
High cost efficiency
Reduced set-up times
Perfect processing results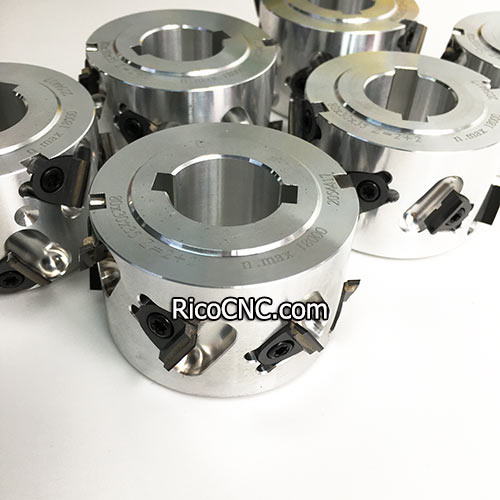 RicoCNC supplies a range of premilling cutters for Biesse, Cehisa, Holz-Her, IMA, IMA Advantage, Brandt, SCM/Stefani, Felder, KDT edgebanders, if any needs of edgebander spare parts, welcome to contact us.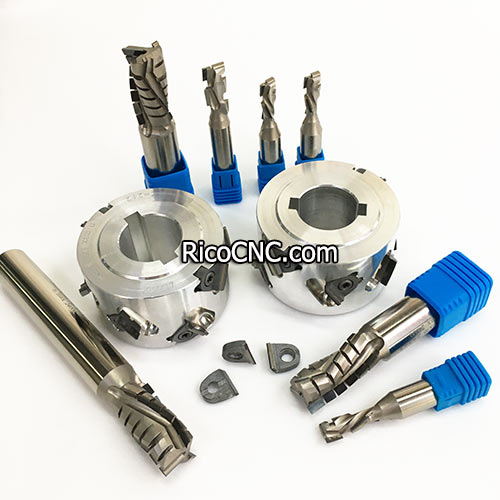 Contact Us