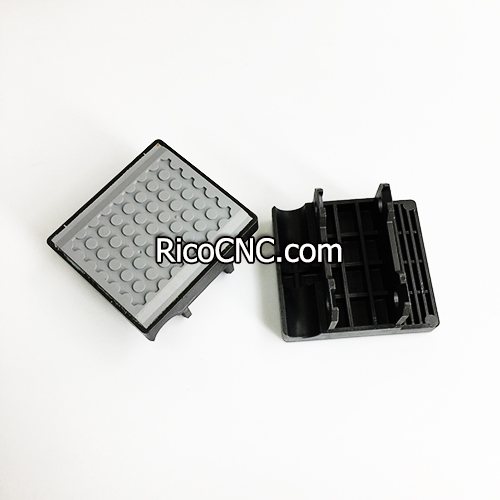 80x73mm Replacement Conveyor Chain Pads for OTT Edge Bander

This replacement part is a chain pad for OTT automatic edge banding machine.
A conveyance chain pad is a very important mechanic spare part where the material is carried upon in edge banding machines. This spare part is made of polyurethane and rubber.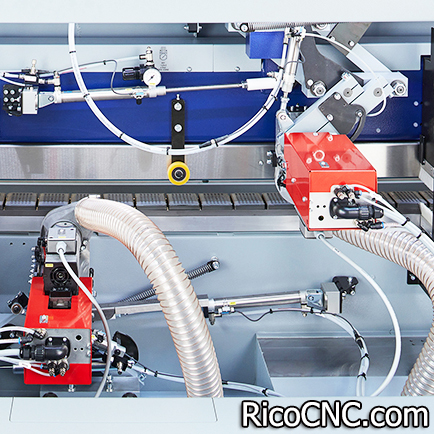 OTT Paul is an Austrian manufacturer of edgebanders and hot presses. OTT edgebanders are known throughout Europe.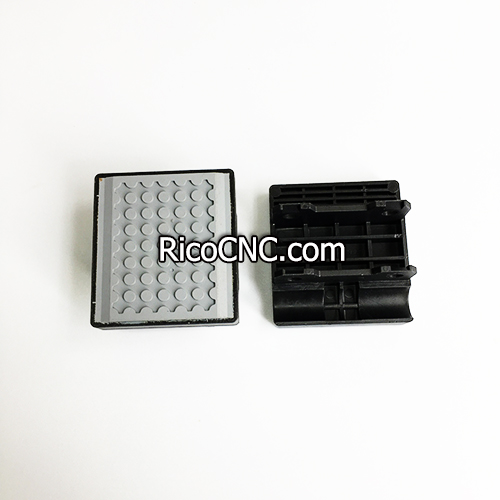 OTT transport chain pads for edge banding machine:
Size: 79X72X18mm or 80x73x18mm
Color: Gray
Material: PA + Rubber
Application: Used on OTT automatic edge banding machine
Characteristics: High-temperature resistance, wear-resistant, long working time, etc.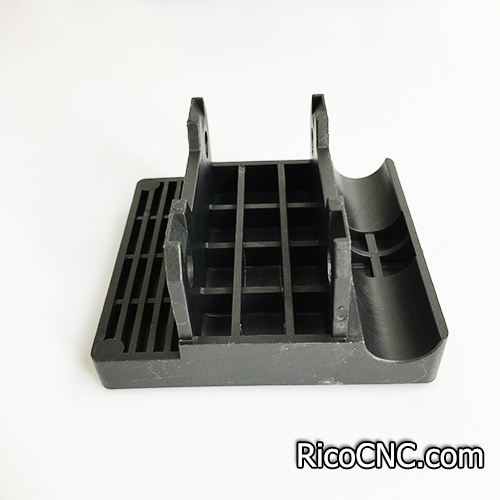 There is also a smaller track pads fit for OTT edge bander. So please provide the photo with the measurement. Let us check which one is correct for your OTT machine.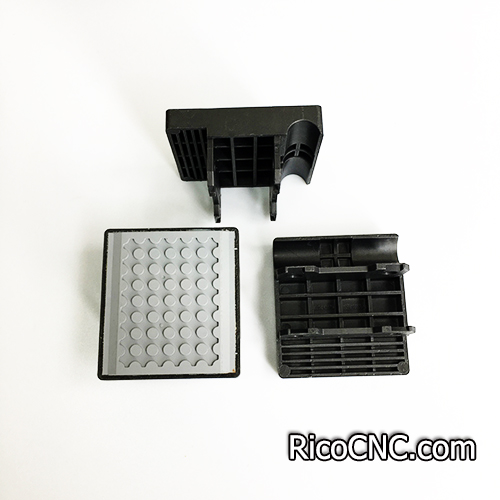 We have different dimensions trackpads available that fit into different edgebanding brands and models. such as Biesse, Homag Brandt, IMA, SCM, OTT, Chisa, KDT, Bimatic, and other European machines brands.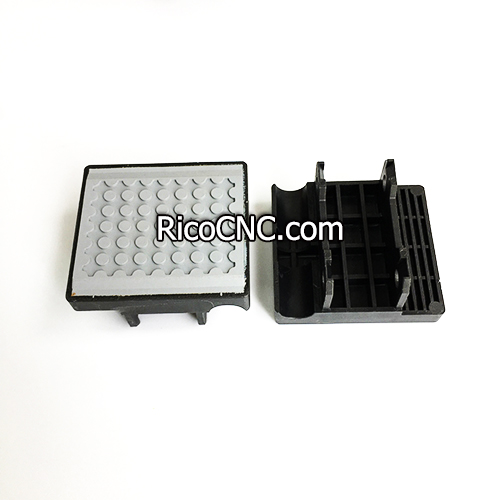 RicoCNC has a wide variety of woodworking machine spare parts. We strive to provide quality spare parts in order to help our customers improve their profitability and efficiency. To learn more, welcome to contact us!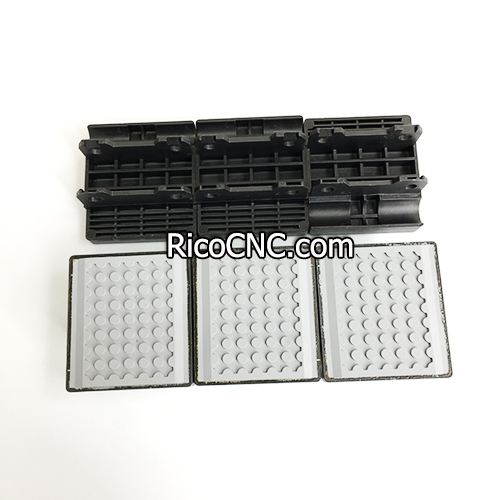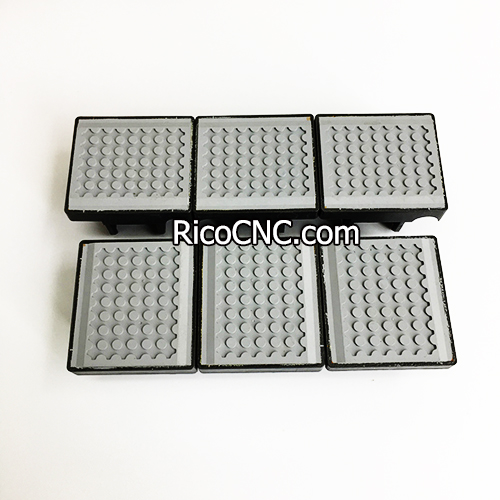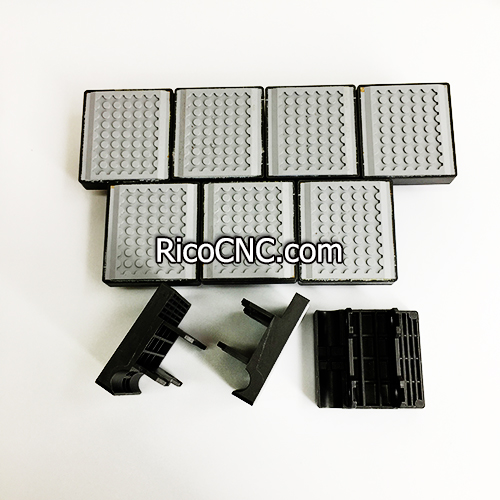 Contact Us