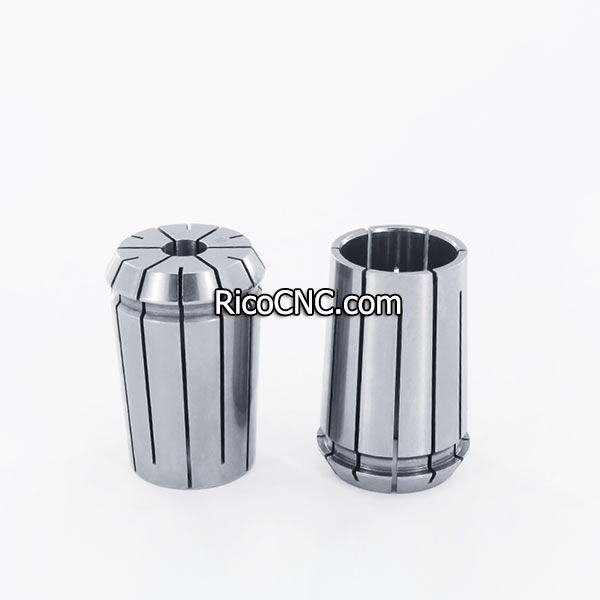 DIN6388 Precision RDO35 SYOZ25 EOC25 Collet for 462E OZ25 Collet Chuck

This is OZ25 462E type of collet, at 52mm length, also called RDO35 SYOZ25 EOC25 collet. The OZ25 462E system is more precise than the ER system, and we recommend to use this, when you have long tools. Often used in robotic milling for example and machine/type Homag, IMA from 01/95, Weeke from 03/98, HOLZ-HER, SCM, CMS, etc.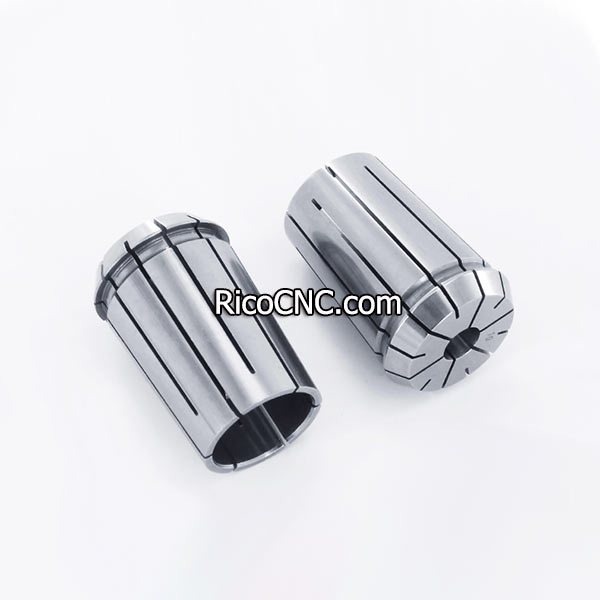 The OZ collet is a kind standard type used for Perske spindles, Leuco HSK 63F tool holder for use in draw-in collet chuck type 462E/OZ25. The precision OZ collet is essential for providing the correct size collet for the tool shank diameter.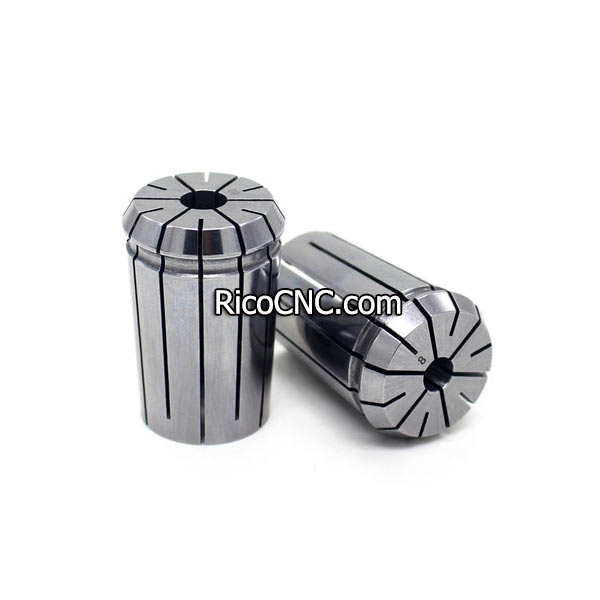 Version:
Spring steel, through hardened and ground. The through bore (longer clamping range than DIN collets) increases the clamping force. More slits than DIN collets, giving a greater insertion depth in the collet chuck. Suitable for jobber drills, for clamping on the guide land Clamping range = Nominal size down to minus 0.5 mm. 5 or 6 slits each end.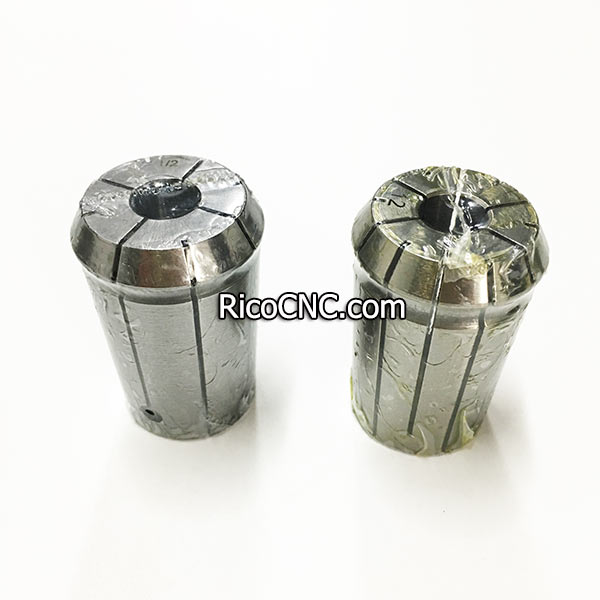 Advantage:
Better radial run-out = axially parallel centring in taper; no tumbling.
Higher clamping force = due to improved grip.
Higher system stiffness = suitable for high-speed milling.
Longer tool life.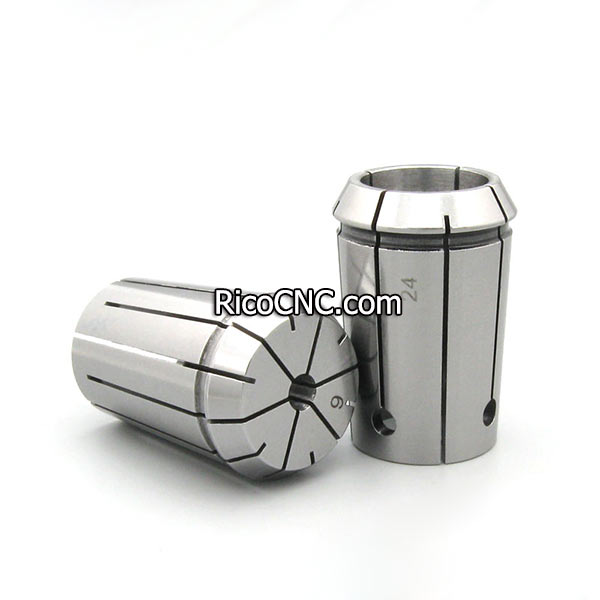 OZ collets /EOC collets are divided into two forms, one is Form A, the other is Form B
DIN6388A Type:
OZ6A, OZ8A, OZ12A, OZ16A, OZ20A, OZ25A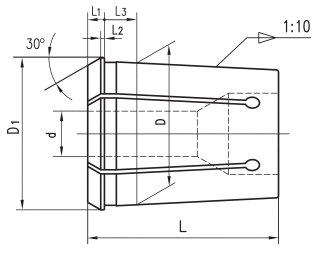 DIN6388B Type
OZ16B, OZ20B, OZ25B, OZ32B, OZ40B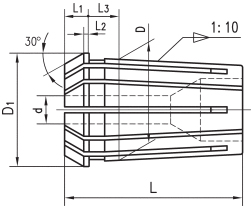 RDO35 SYOZ25 EOC25 collet is more expensive than the ER system, but if you have long tooling, its required, otherwise you will have vibration issues with the ER system.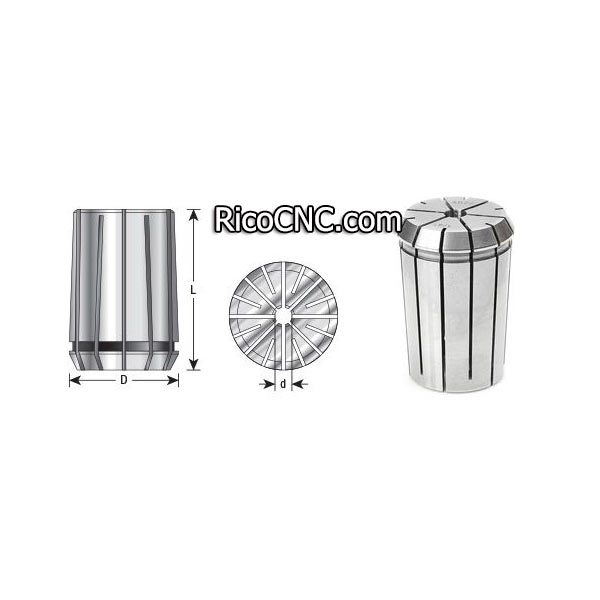 In the wood industry, the vast majority of collet styles in use are ER32, ER40 and SYOZ25 (also called RDO35).
462E/OZ25-1/4" 175815
462E/OZ25-1/2" 175820
462E/OZ25-5/8" 175823
462E/OZ25-3/4" 175826
462E/OZ25-3/8" 185275
462E/OZ25-2 183803
462E/OZ25-3 183804
462E/OZ25-4 183805
462E/OZ25-5 183806
462E/OZ25-6 180213
462E/OZ25-7 183807
462E/OZ25-8 180358
462E/OZ25-10 170782
462E/OZ25-12 168742
462E/OZ25-13 180215
462E/OZ25-14 170783
462E/OZ25-15 183808
462E/OZ25-16 168743
462E/OZ25-18 180216
462E/OZ25-20 168744
462E/OZ25-25 168745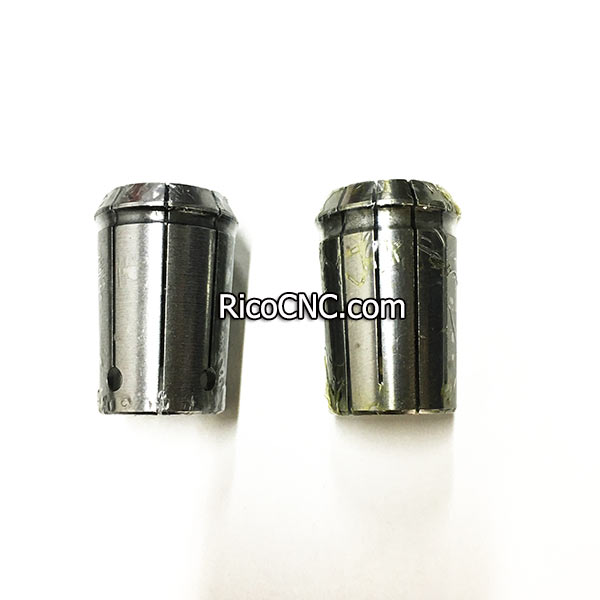 RicoCNC supplies a range of these CNC tooling systems also can supply other CNC spare tool parts, please contact us if you have any inquires!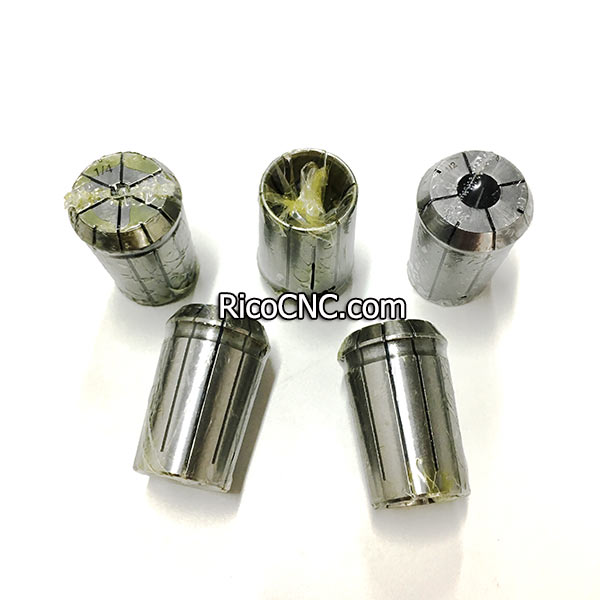 Contact Us