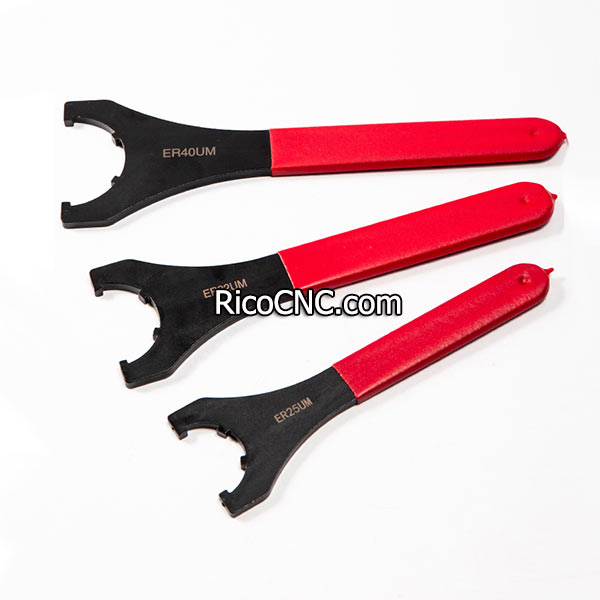 ER Collet Wrench UM/M/A/C/SC/APU Type ER Nut Wrench Drill Chuck CNC Tool Holder Spanner

ER collet wrenches for ER20, ER25, ER32 and ER40 collets. This is a simple tool and a must-have for any CNC worker that has to replace often tools in his machine. Save time and avoid to damage the spindle or the ER collet.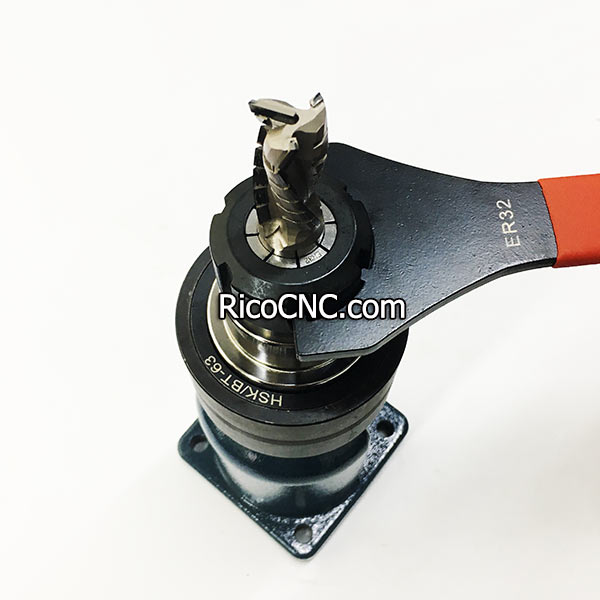 Precision spanner wrench, for professionals and hobbyists for clamping nut CNC tool holder, tightening ER type spindles, fits for most tool holders, spindle.
This wrenches for ER collets have also a comfortable soft grip.
The 4 point contact ensures the right location of the wrench in the collet nut and no-slip.
Harden, wear-proof, and durable, with skidproof cover, built-in self-Release design, and tools will never get stuck in holders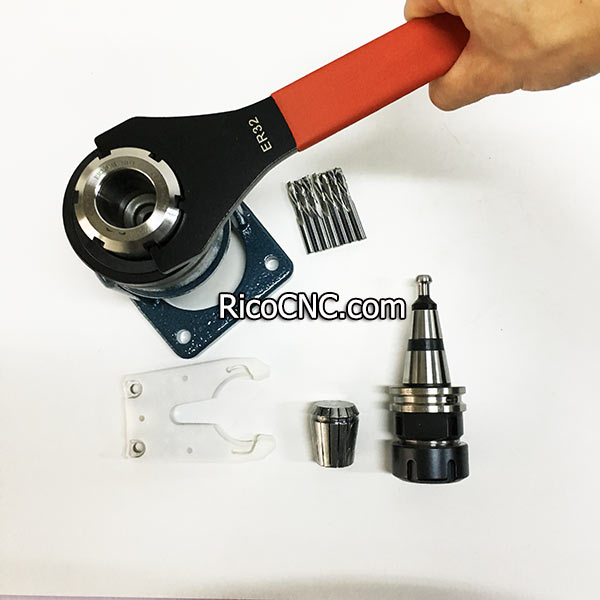 CNC Wrench Features:
• Carbon Steel: Forged with carbon steel is good toughness and wear resistance. High-frequency hardened and Black oxidized treatment with high hardness and corrosion-resistant.
• Non-Slip Handle: Red rubber covered handle offers a comfortable hand feeling, ergonomically design and ensures optimal force-transmission.
• Usage: Used to fasten or remove lathe clamping nuts on machine tools and machinery.
• Easy to Identify: The handle on the wrench has a designation number for easy identification and selection.
• Collet spanner to fit above castleated collet nut size on standard ER collet holders.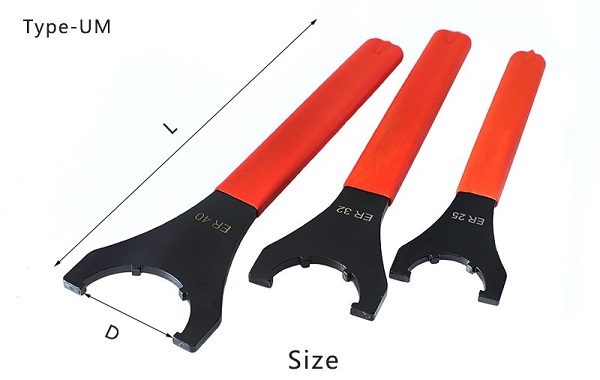 TYPE-UM spanner
Collet Chuck Wrench

Shape

Model

L

D

Weight

UM

ER25

218mm

37mm

215g

ER32

253mm

45mm

359g

ER40

277mm

85mm

431g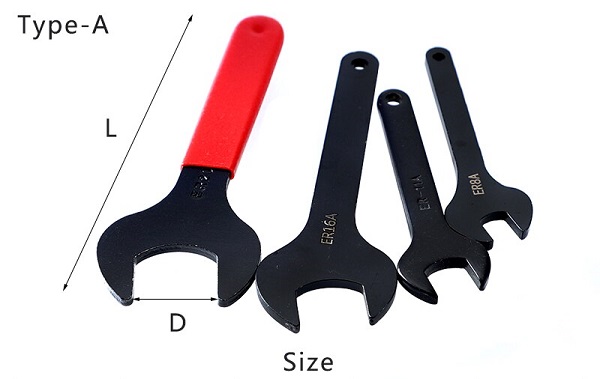 TYPE-A wrench

Shape

Model

L

D

Weight

A

ER8A

116mm

12mm

64g

ER11A

116mm

17mm

78g

ER1 6A

1 52mm

25mm

125g

ER20A

166mm

31 mm

154g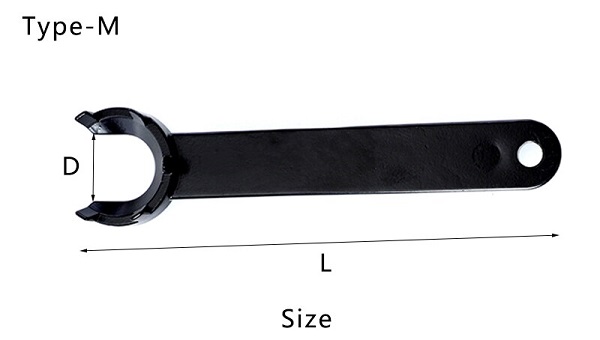 TYPE-M spanner

Collet Chuck Wrench

Shape

Model

L

D

Weight

M

ER8M

78mm

5.5mm

22g

ER11M

97mm

7.5mm

37g

ER16M

122mm

13mm

72g

ER20M

132mm

17mm

84g

ER25M

140mm

20mm

114g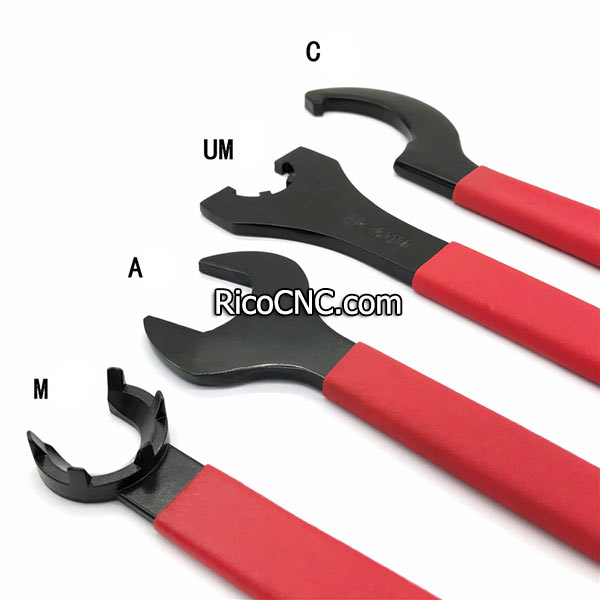 RicoCNC also can supply TYPE-C/SC/APU wrench spanner.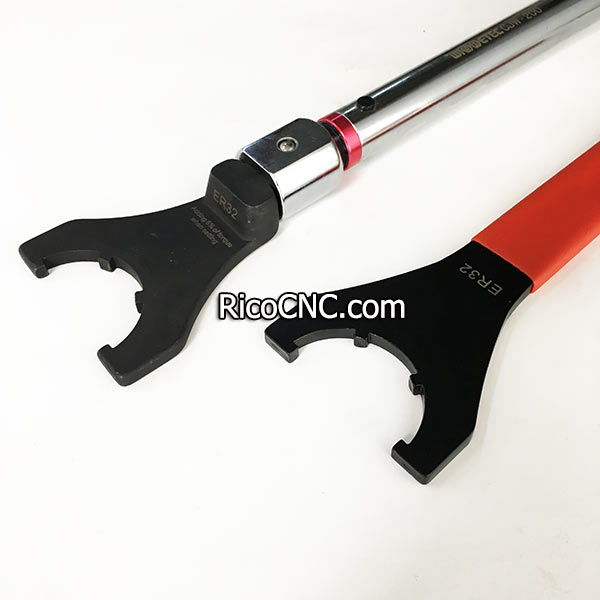 A range of CNC spare parts are available here, please contact us if you have any inquires!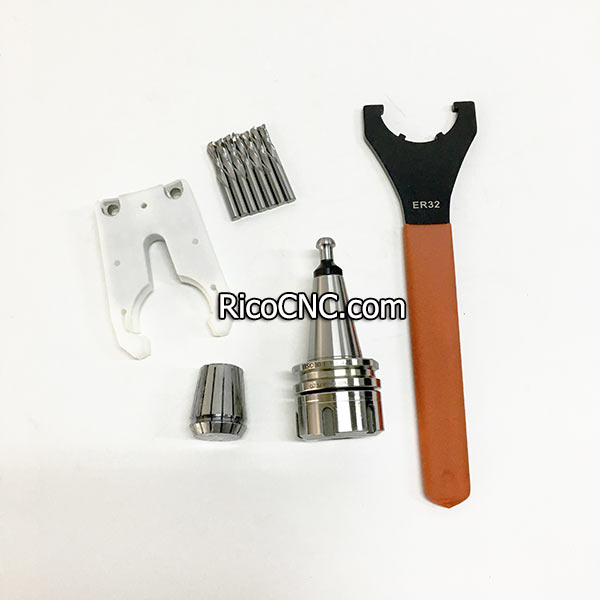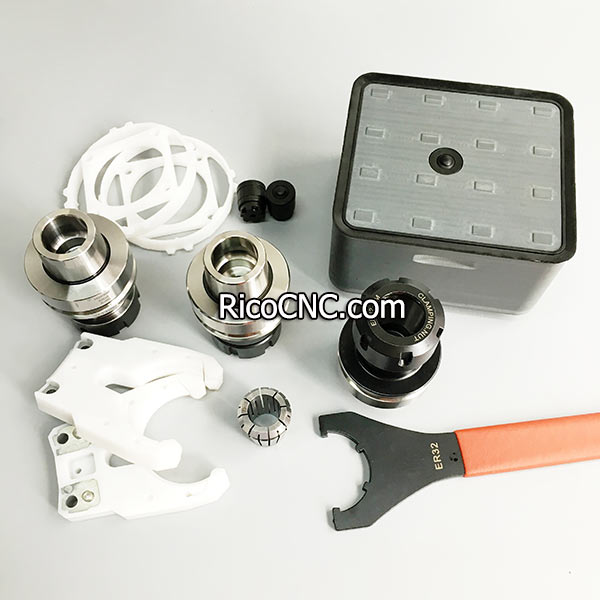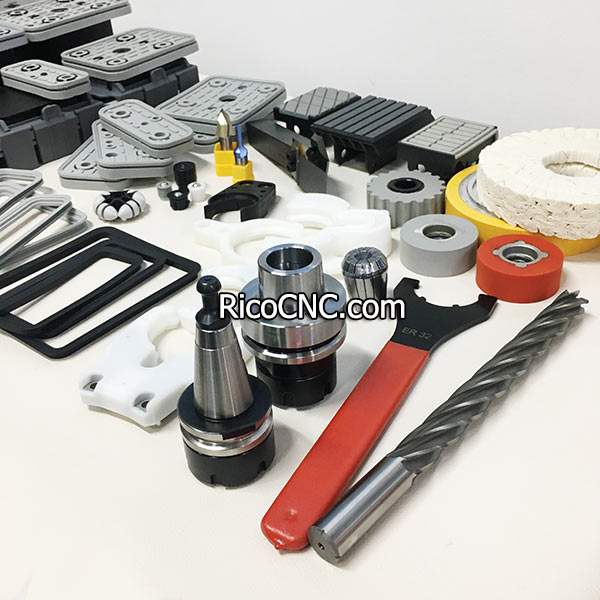 Contact Us