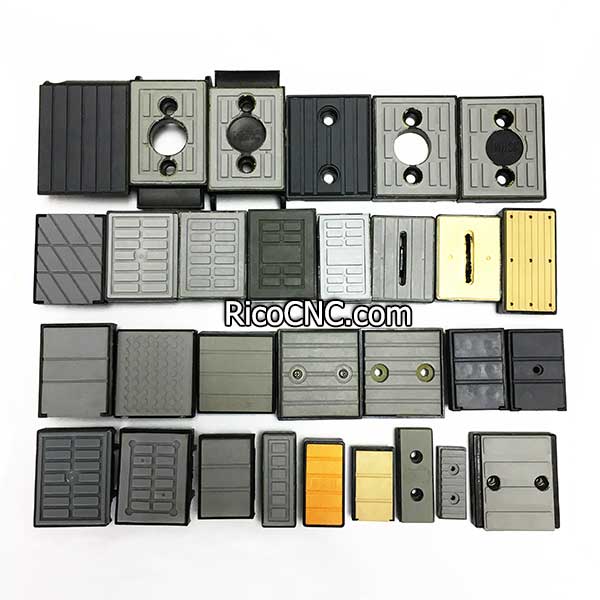 Conveyor Track Chain Pads for Edgebanding Edge Bander Edgebander Machines

These rubber tracking chain pads for conveyor chain, widely use on woodworking edgebanders, for workpiece feeding. Such as BIESSE, SCM, IMA, Homag, Brandt, Comeva Compacta 4, Laguna, KDT and Chinese brand edgebanding machines.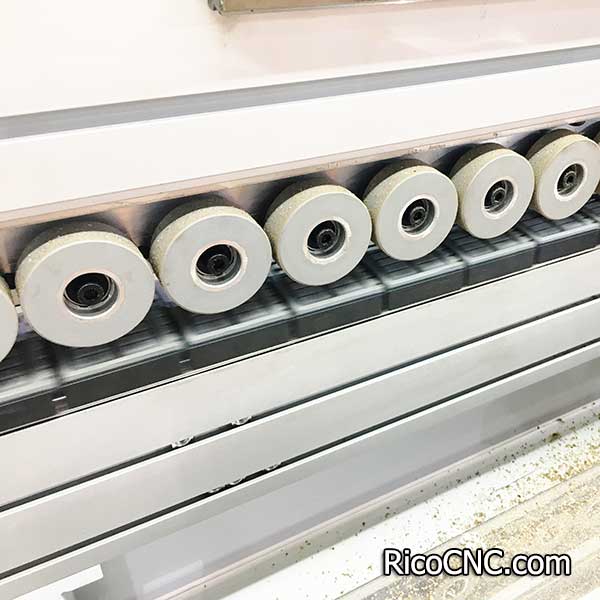 Different edge banding machine manufacturers the edge bander track pads in different sizes and shapes.
Here are the common sizes pads for edge bander machines:
79x61mm, 80x62x16mm, 80x63x19mm, 80x72x18mm, 71x48x18mm, 80x30x18mm, 80x74mm, 82x61mm, 80x62mm, 80x60mm,80x48x20mm, 100x35mm, 80x48x20mm, 80x62x18mm, 80x73x20mm, 98x80mm, 80x50x18mm, 116x58x18mm, 63x37x15mm, 71x48x20mm, 154x73x21mm, 95x78x18mm, 110x78x18mm, 72x36x22/37mm, 80x74x17mm, 63x25x14mm, 80x75x18mm, 79x72x18mm, 95x48x25mm, 72x70mm, 110x80x25mm, 129x72x48mm, 71x37x18mm,
As the same size also have several shapes, so it is better if you could send some pictures and tell the size for us to confirm the matching model.
If the size you need not listed, welcome to contact us directly.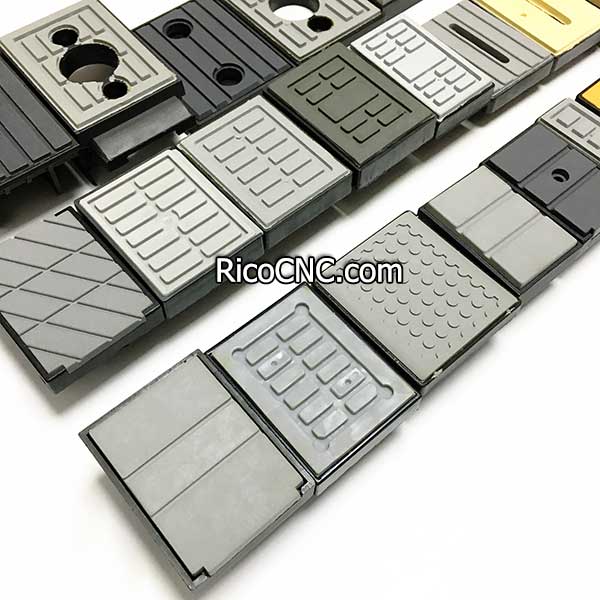 Edgebander Chain Pads Features:
Track Pad Material: PA + Rubber
Characteristics: High temperature resistance, wear-resistant, long working time etc.
Usage: Used on automatic edge banding machine, such as Biesse, SCM, IMA, HOMAG, Brandt, KDT, Laguna, etc.
Remarks: We also can provide customized machinery accessories as customer's requirments.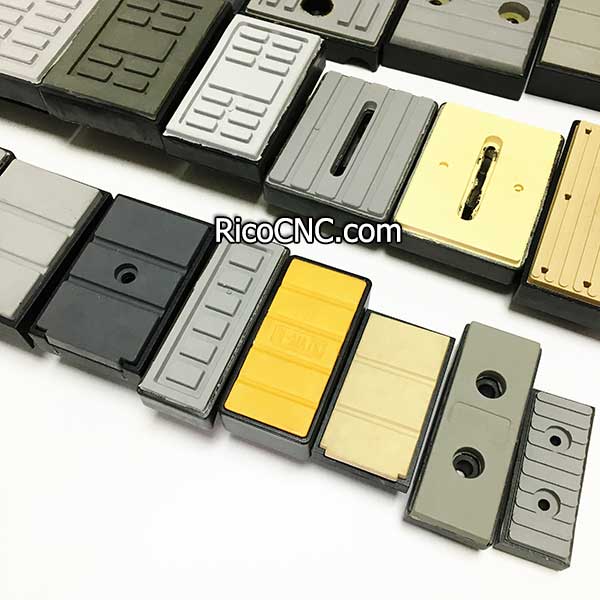 RicoCNC is a professional edgebander spare parts supplier for most edge banding machines such as Biesse Roxyl, Biesse Akron, Biesse Artech, Biesse Ergho, Homag, SCM, IMA, Brandt, Holz-her, Casadei Busellato, Felder, Laguna Bandit, CEHISA, IDM, Fravol, IDIMATIC, LIGA, KDT, Naixing, Huali, Hold and other Chinese edgebanders, etc.
Pressure rollers also are available here. If any needs of edge banding accessories, welcome to contact us.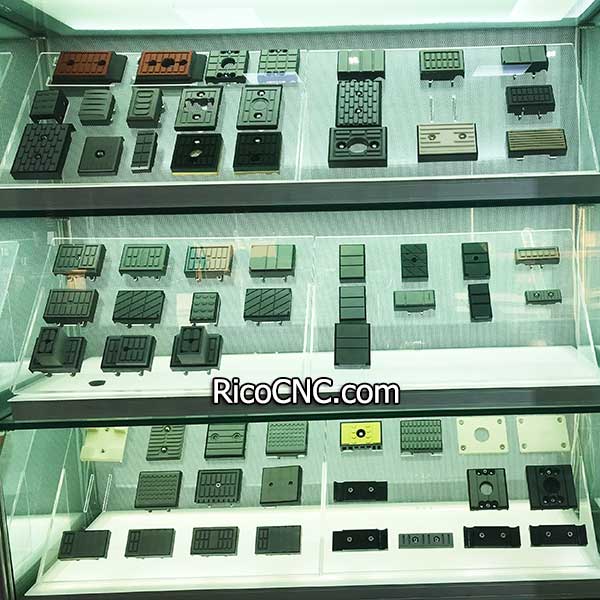 Contact Us