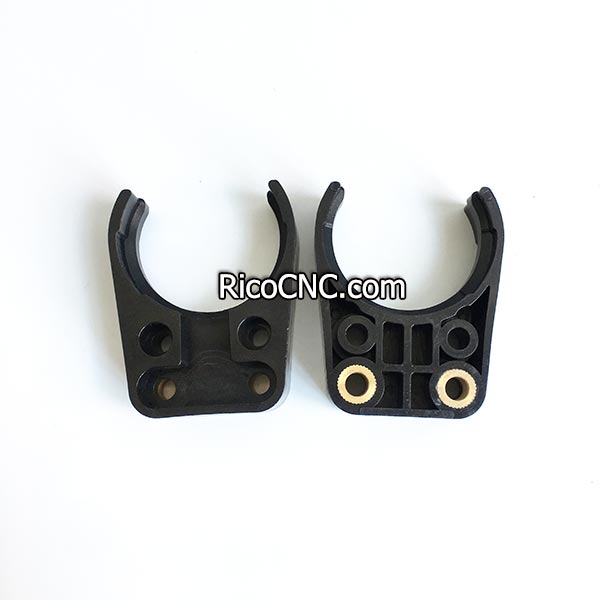 HSK50 CNC Tool Holder Clamp Replacement Tool Change Forks for CNC ATC Machine

This black tool fork is HSK50 automatic tool changer grippers for CNC industrial use. It is used to clamp the HSK50A/B/C/D/E/F tool holders. These HSK tool fingers are suitable for CNC milling cutter with automatic tool changer. It is a very important component of the CNC machine.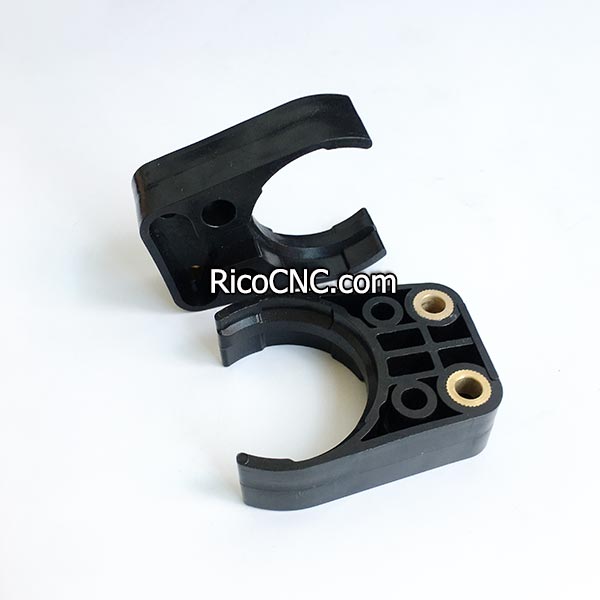 HSK 50 Toolholder Clips Specifications:
1. Manufactured in China, famous brand
2. Made from high quality imported POM plastic, reinforced and anti-explosion.
3. Dynamic balance grade: G2.5, 30000rpm
4. Yaw precision: 0.005mm
5. Fit For HSK50E cone use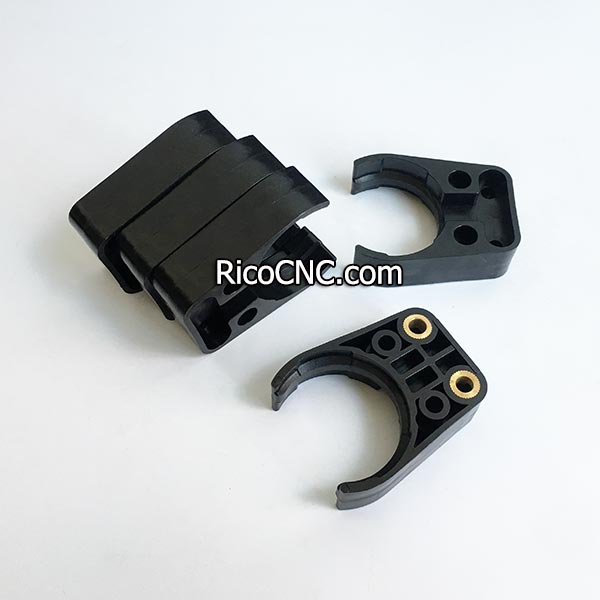 HSK-50E|F tool clamps are available in stock for quick delivery.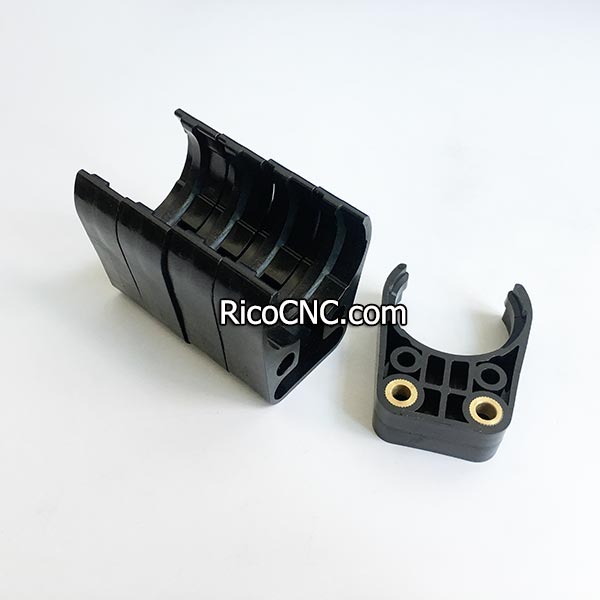 Upon receiving your order, the items will be carefully packaged and shipped via courier directly to your door. We offer fast and reliable order fulfillment and GUARANTEE same day shipping for the items in stock.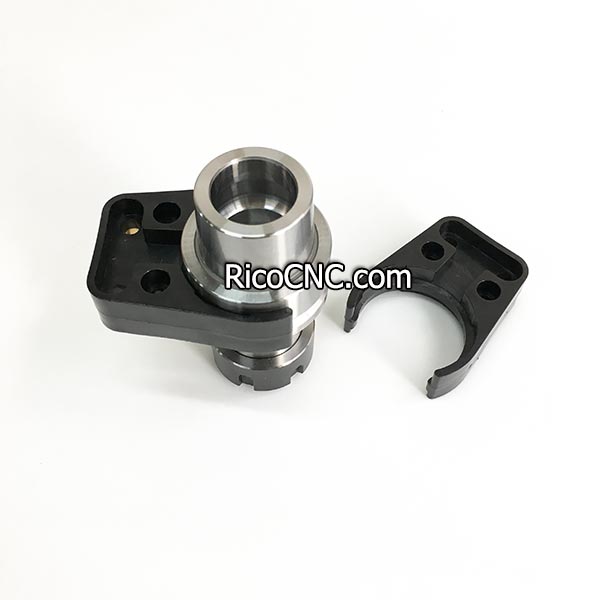 Besides CNC tool holder grippers for automatic tool changer, Rico CNC offers a comprehensive range of CNC accessories and tools: ISO tooling systems, BT tool systems, HSK tooling system; CNC tool holder tightening fixture, ER collets, SYOZ collet, SK collets, collet wrench, CNC router spindles, CNC cutting tools, drivers and motors and other related CNC machine spare parts.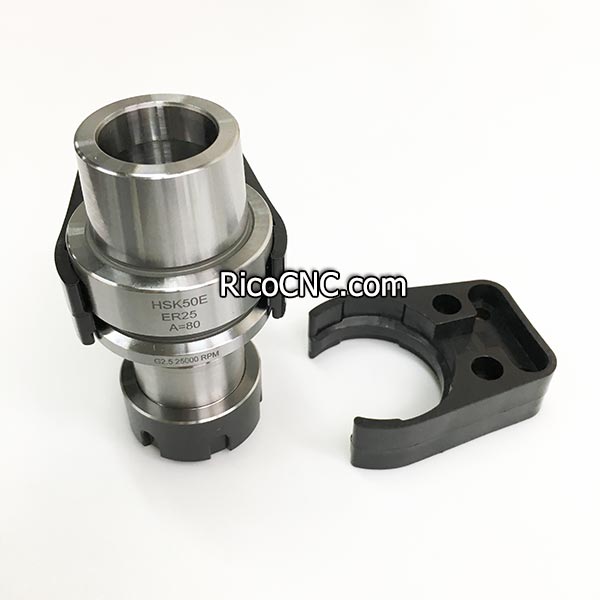 We are committed to providing high quality CNC parts for the CNC industry. Each replacement part undergoes careful checks to ensure the highest possible standards in terms of quality and reliability, to keep your machine in perfect working order.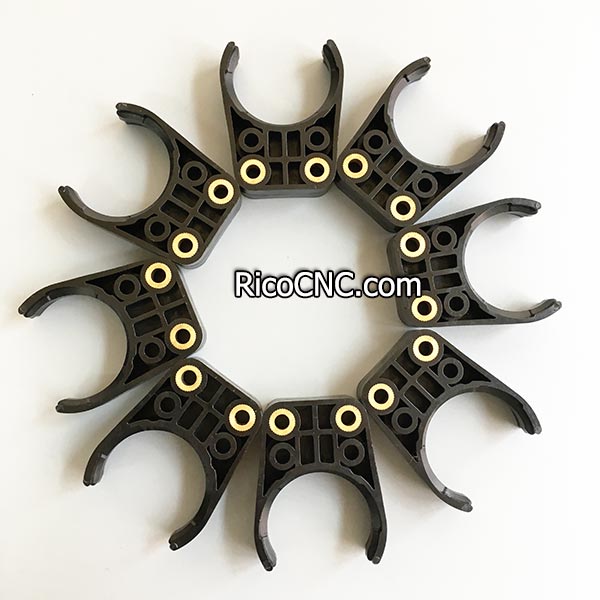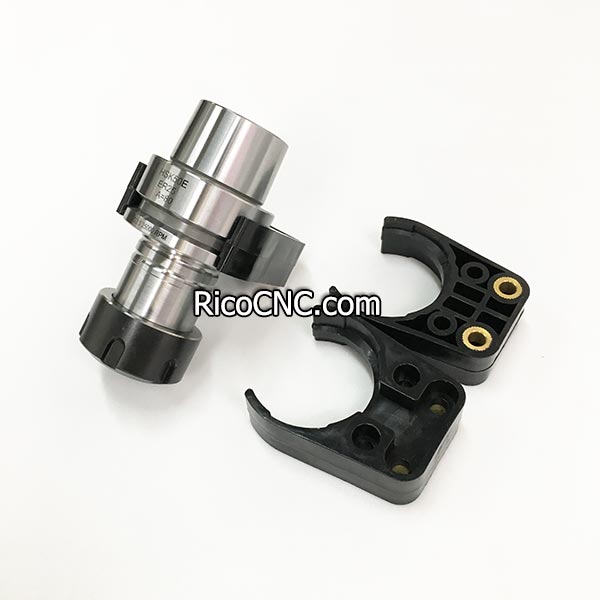 Contact Us