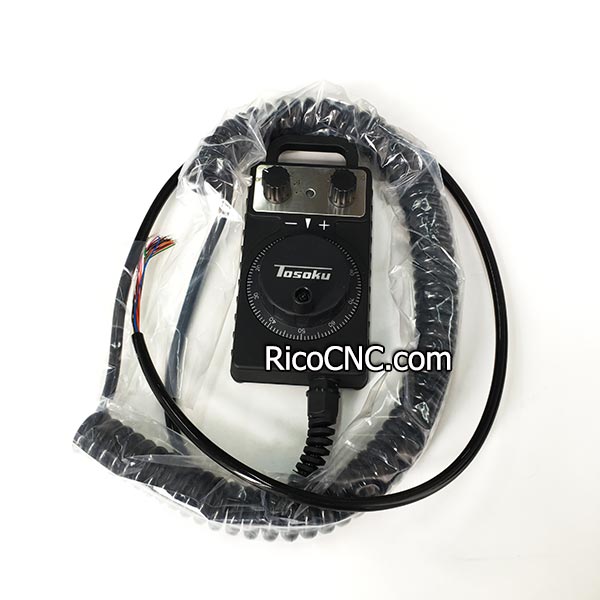 Tosoku HC115 5 Axis Handwheel MPG Manuel Pulse Generator for FANUC Fagor System

The CNC handwheel is TOSOKU HC115 5 axis handy MPG (Manuel Pulse Generator) for FANUC CNC system. Also compatible with Fagor system and KND control system.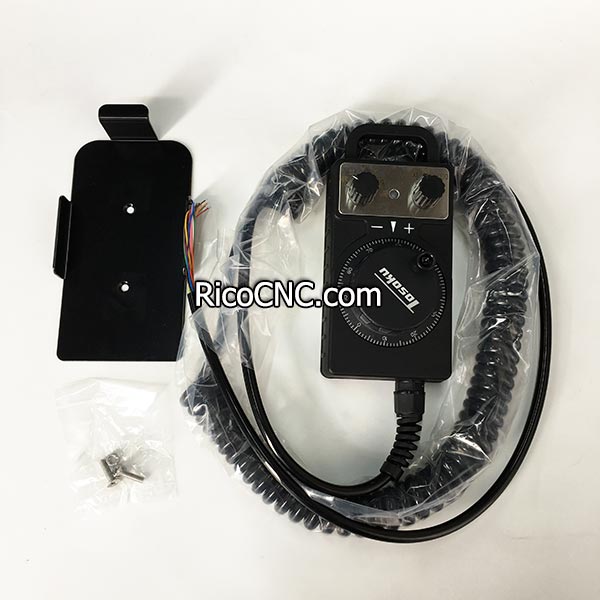 Tosoku HC115 Handy Controller Features:
1, 5-axis model (X, Y, Z, 4, 5)
2, 3 multiplier settings (x1, x10, x100)
3, Voltage: DC5V
4, Output resolution: 100 PPR
5, A, B phase output
6, Axis switch: OFF,X,Y,Z,4, 5
7, Comes with coiled cable (normal length 1.5 meters, stretch length 3 meters)
8, Handy pendant part wire connected well, comes with wiring instruction, you can connect the curl cord to different CNC control system accordingly.
9, Tosoku HC115 is widely used for FANUC system like Fanuc Series 0i-MC control, etc.
10, Also compatible with Fagor, KND CNC system.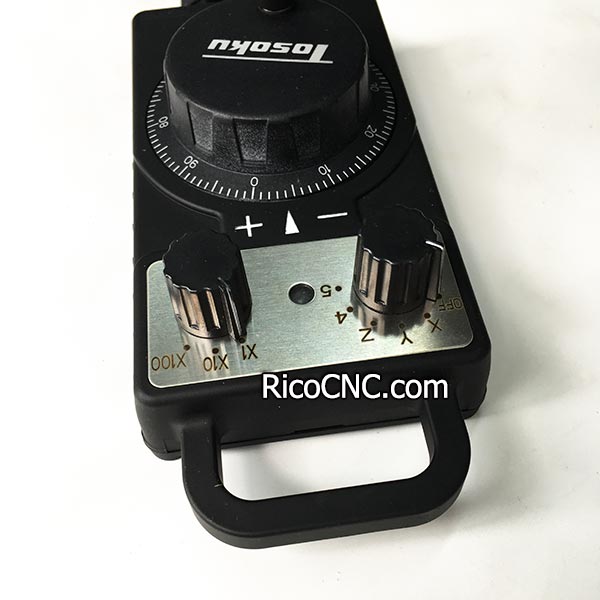 Other models of TOSOKU handwheel pulse generator also have for supply here.
1, Model: HC121, Voltage: 12V, 25PPR, A, B phase output, for Mitsubishi CNC systems.
2, Model: HC11D, voltage: 5V, 100PPR, A+,B+,A -,B- phase output, suitable for Siemens, LNC, Syntec, GSK, Weixing, etc CNC system used.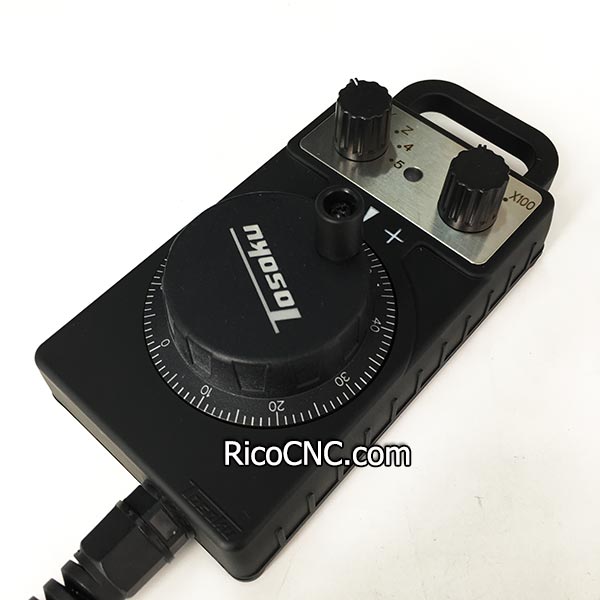 RicoCNC supplies a range of handy MPG manual pulse generator for different CNC control systems and CNC machines.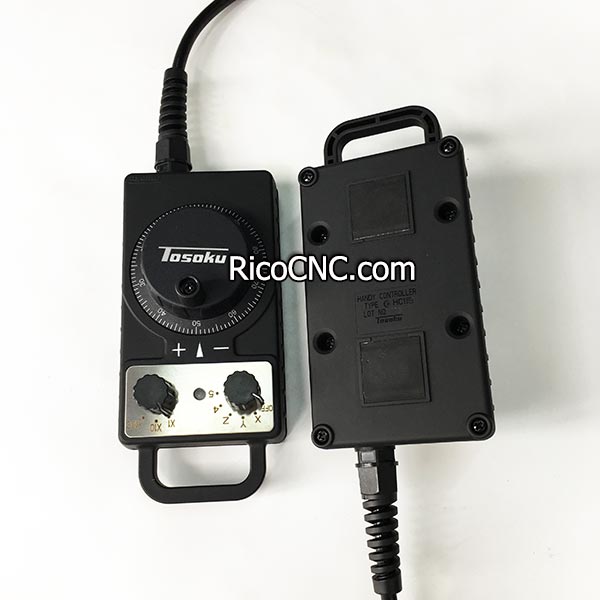 If any needs of CNC spare parts, welcome to contact us.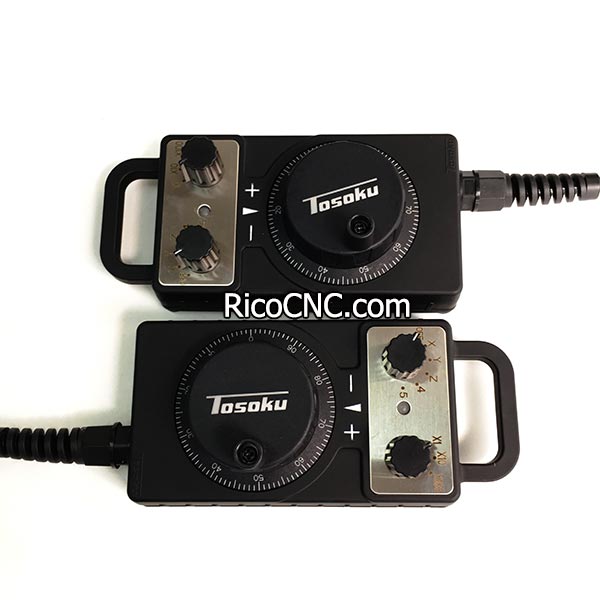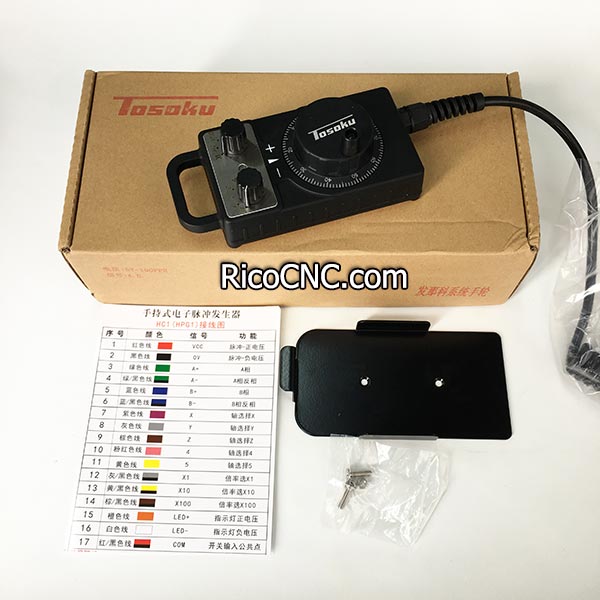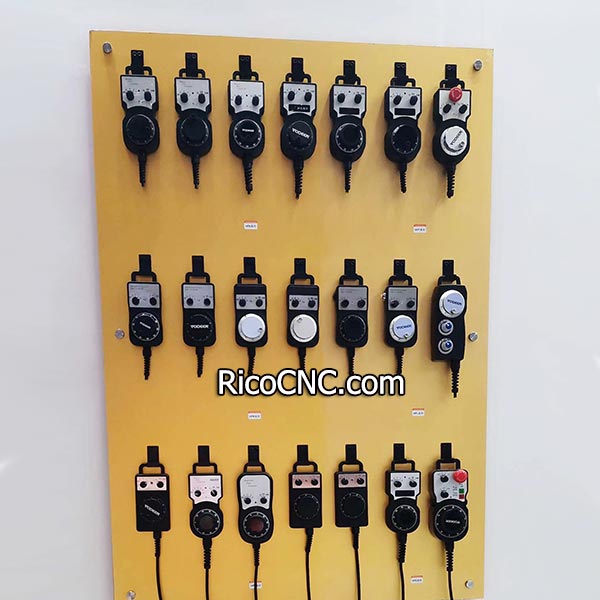 Contact Us