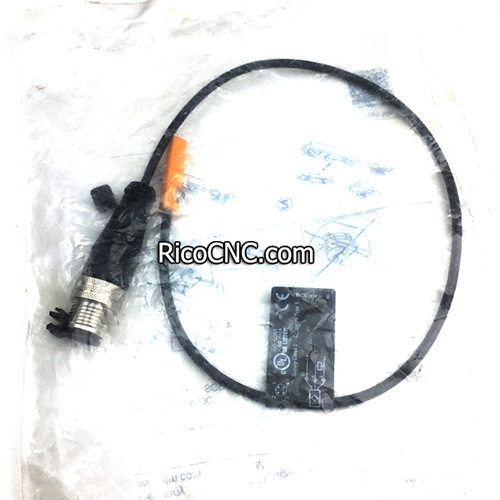 4-008-32-1262 4008321262 Cylinder Switch T-NUT IFM MK5139 0.3M/M12 Sensor
This reed switch is a cylinder sensor, T-slot mounting, 3-wire DCPNP, N.O. output, 0.3m pigtail M12, made by IFM, it is MK5139, MKT3020BBPOG/A/0, Homag part number is 4-008-32-1262 or 4008321262 , used in WEEKE CNC machine center.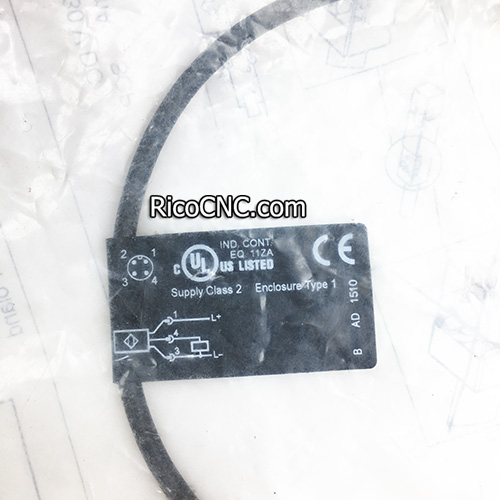 4-008-32-1262 reed switch IFM MK5139 features:
• Self-locking fixture for quick mounting and easy adjustment
• Easy fit 'drop from the top' into a slot
• Molded cable provides very good strain relief
• Small hysteresis for exact switch point detection
• Very high switching frequency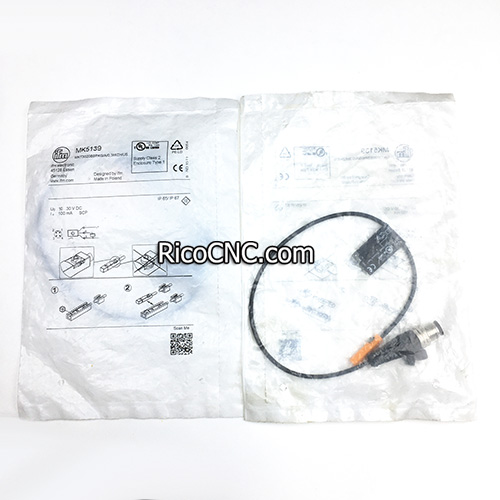 Cylinder switch 4008321262 specification:
Product designation: Cylinder sensor with AMR cell
Voltage type: DC
Operating voltage: 10...30 V
Electrical design: PNP
Output function : normally open
Permanent current rating of switching output DC: 100 mA
Mounting: flush mountable
Switching frequency DC: 6000 Hz
Connection: 0.3 m PUR-Cable; M12 Connector
Material: PA; Fastening clamp: stainless steel
Display Switching status: 1 x LED yellow
Protection: IP 65, IP 67
Protection class: III
Ambient temperature: -25...85 °C
Brand; ifm electronic gmbh or equivalent
Type: MK5139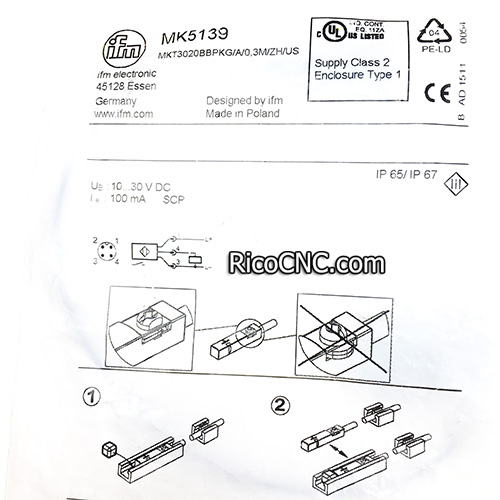 There are also other IFM products for Homag:
4-008-35-0224 IFM EVC142 Plug
4-008-35-0537 EVC265 Connection cable
4-008-32-0939 IFM5138 reed switch
RicoCNC can supply various of Homag/Brandt spare parts, please check our website, if you can not find, please contact us for more information!
Contact Us