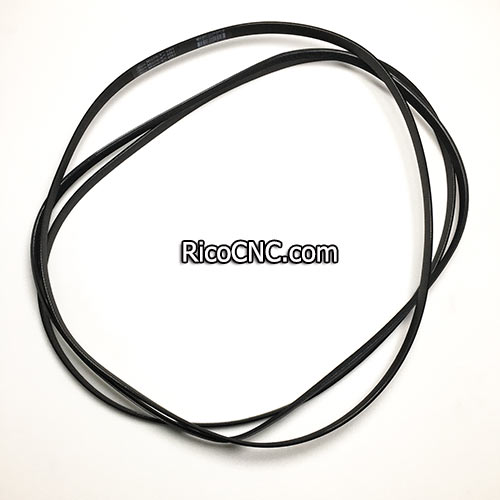 4-007-01-0824 4007010824 PJ1092 430J Poly V Belt for Holzma Holzher Beam Scoring Saw

This PJ1092 Poly-V belt Gate model 430J, Holzma 4-007-01-0824 / 4007010824 Polybelt J 5 L=1092 for Holzma Holzher pressure beam saw scoring saw belt.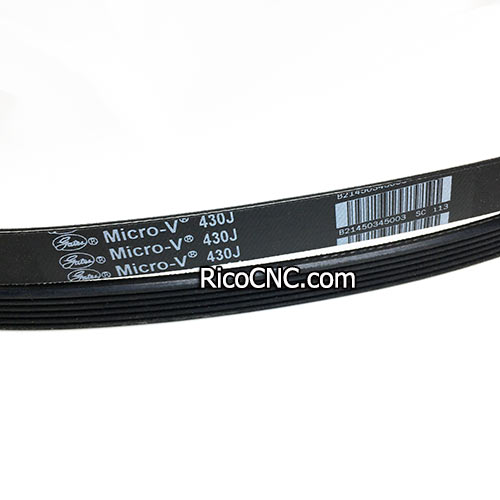 This J section multi ribbed poly v belt PJ1092 is 2.34mm pitch 3.8mm thickness 43 inch length.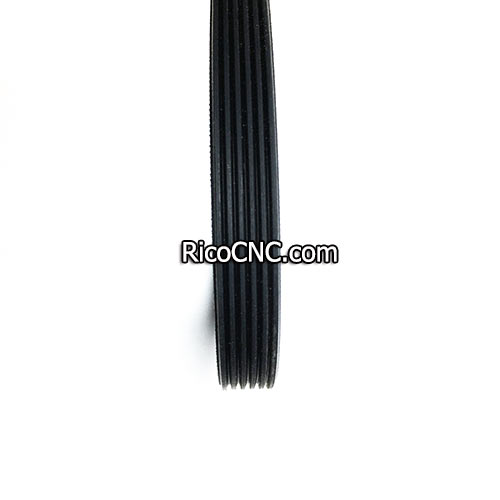 The belt for S/S 82'S 72'S & SOME 380'S 1092 J5, Poly V belt J5 L=1092, for horizontal pressure beam saw are constructed of black rubber with a polyester cord. It is oil resistant & anti static.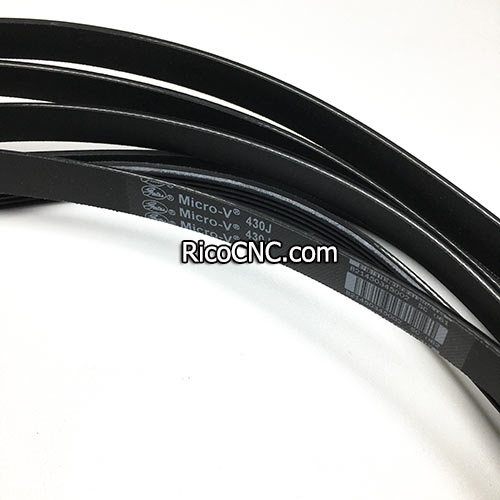 4-007-01-0824 / 4007010824 Polybelt Features & Benefits:
• High resistance to oil, heat, dust, and cracking
• Uniform load distribution all over the cross-section
• Top fabric layer for lateral stiffness
• Only one belt is required. No matching. Uniform Tension
• Constant speed ratio, the ribs never sink inside the pulley
• Suitable for drives with inside and outside idlers
• Extremely flexible with reduced thickness
• Can be used on drives from the reverse side and in compact layouts
• High Surface speed combined with high-speed ratios smaller pulley diameters
• Less Noise, vibration, and weight. Ideal for domestic appliance drives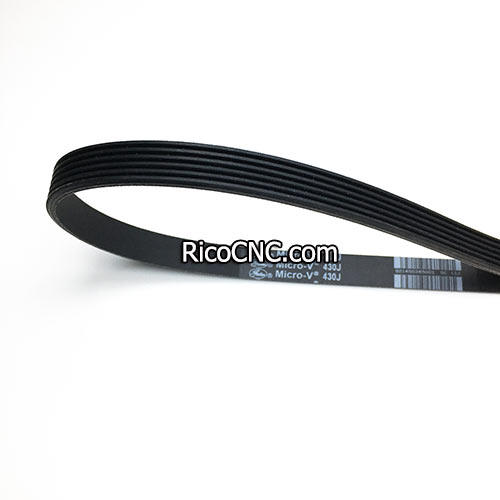 PJ1092/430PJ J Section Multi Ribbed Poly V Belt Applications:
For compact drives with high-speed ratios
For drives requiring minimum maintenance
For drives in a noise-sensitive environment
For serpentine drives, V-flat drives, and drives with reverse bend idlers
For Holzma Holzher Horizontal pressure beam saw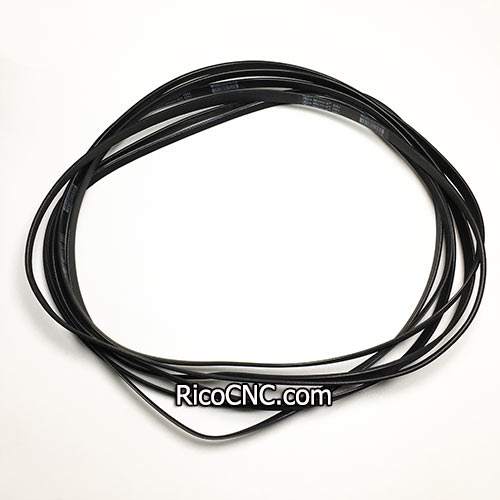 RicoCNC also can supply other Gates Belt and a range of spare parts for HOMAG, BIESSE, SCM etc
Welcome to contact us if any inquires for woodworking machine parts!


Contact Us