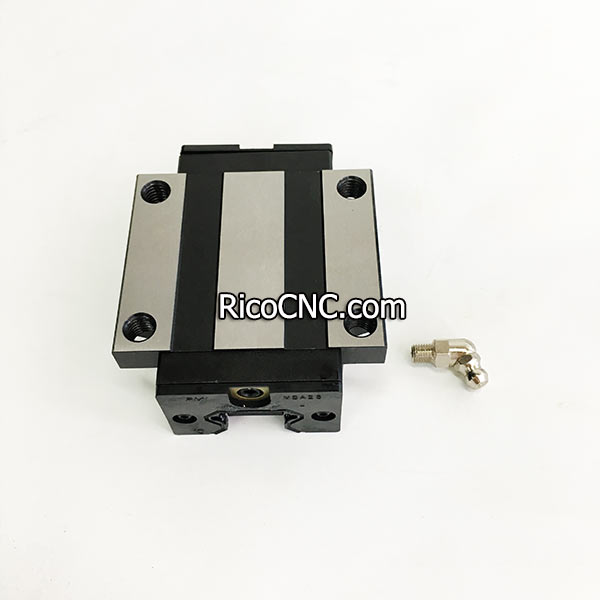 MSA25ESSFC PMI Heavy Load Type Linear Guide Slide Block Carriage

The linear guideways runner is PMI MSA25ESSFC slider bearing. Standard bearing steel PMI MSA 25 E SS FCN PMI linear guide, widely used in linear motion systems for CNC machines such as CNC router, CNC milling machine, CNC laser, CNC plasma, etc.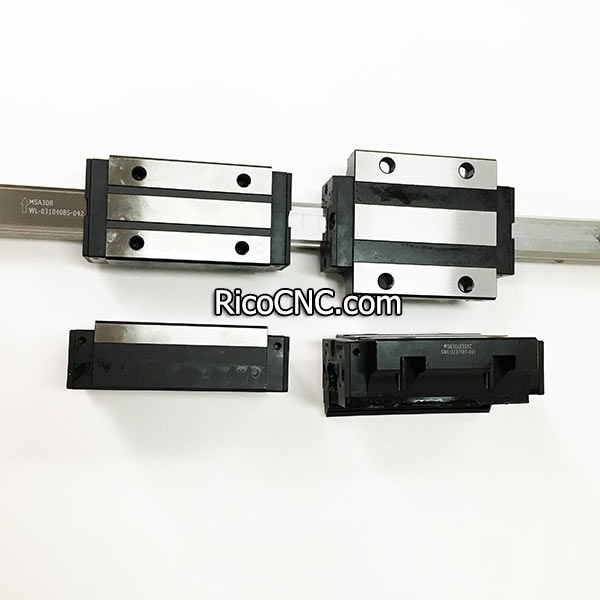 Slid PMI long-wing style such as MSA15, MSA20, MSA25, MSA30, MSA35, MSA40, MSA45, MSA55, MSA65 LESSFCN are available here.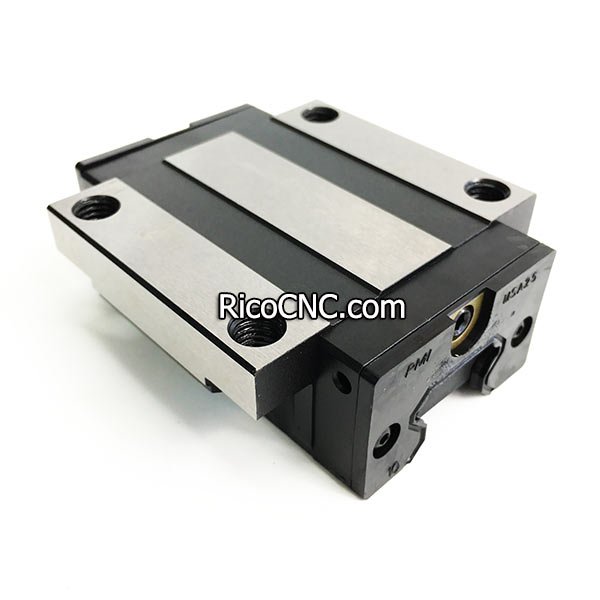 Characteristics:
PMI slider, PMI slider is designed with high rigidity and high load capacity, capable of loading loads in four directions (up/down/right/left) and self-adjusting ability to reduce vibration caused by placement error.
In addition to the PMI slider, the PMI-MSA slider also has the following advantages:
Long life, High speed, high precision, smooth linear motion, low friction, low noise, Easy to install and remove and still be able to use next time.
Oil can be easily injected into the slider to ensure a smooth, long-lasting slideway system. Pumping oil into the mechanical system of the machine is very important. Each PM slider has an attached oil pump and can be injected into the mechanical system through the oil pump nipple mounted on the slider.

Application:
Often used in large mechanical machines because of their high load capacity, mechanical CNC machines need high precision, heavy-duty industrial wood machine, Wood CNC machines, or Plasmas.
For the PMI MSA Slider can be used in smaller machines, automatic robots with suitable loads.
PMI MSA slider is suitable for heavy industrial machinery and equipment with large load capacity, smooth and quiet operation and high productivity. Use quick move easily!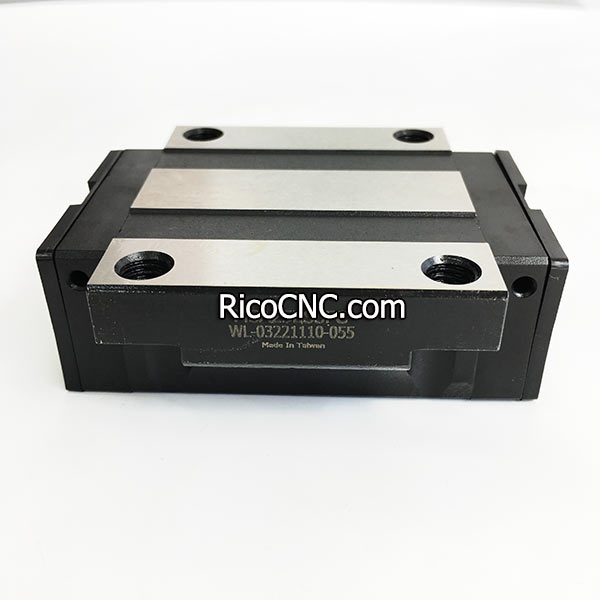 RicoCNC supplies a range of linear guide block and rails brands also bearings such as Rexroth, INA, THK, HIWIN, PMI, ABBA, STAF, NSK, NTN, FAG, etc. All are original motion products.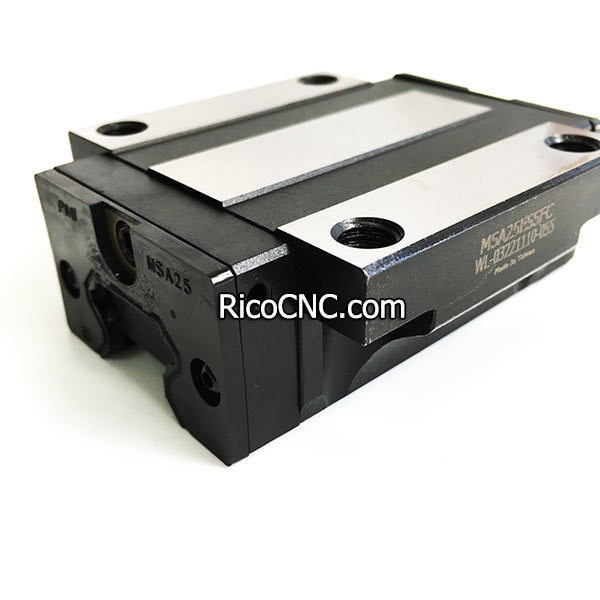 If any need CNC machine parts, welcome to contact us.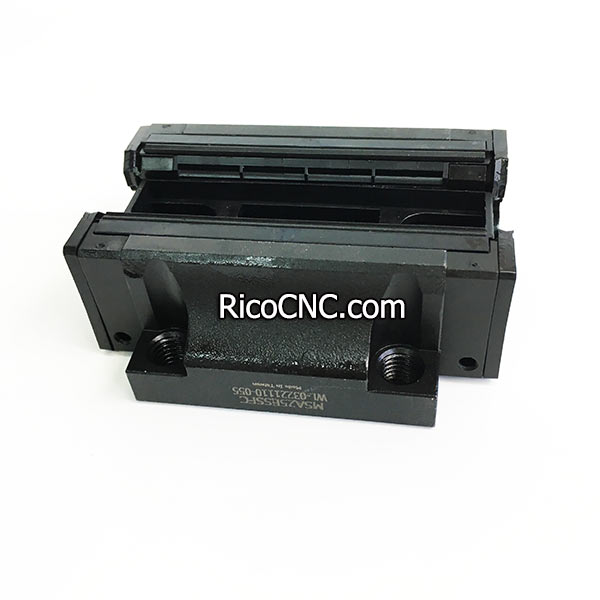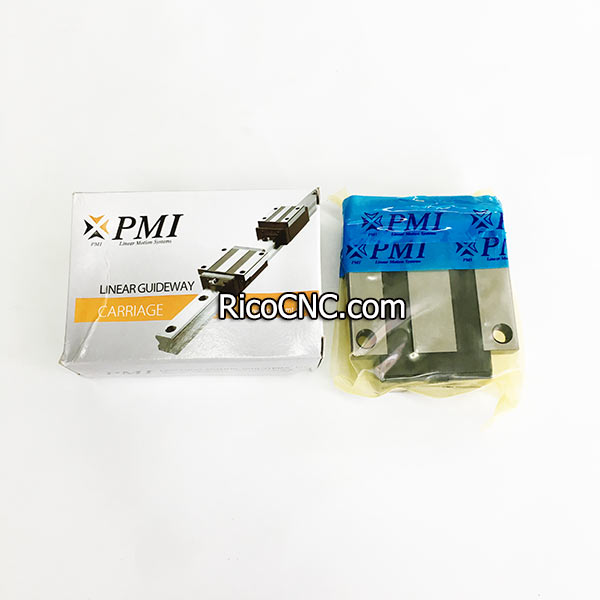 Contact Us