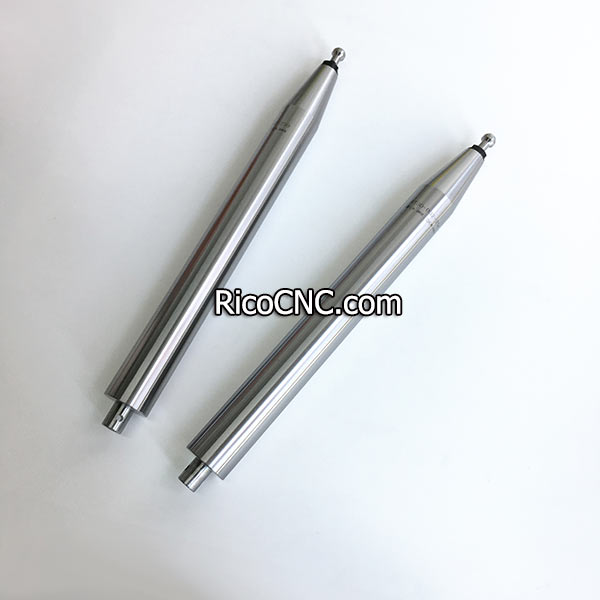 BT30 Spindle Runout Test Bar Calibration Arbor Rod for Milling Spindles

This CNC machine tool accessory is BT30 test bar, for BT30 taper spindle runout testing.

The CNC spindle detection bar calibration arbor for the calibration of the measuring unit of the balancing machine tool dynamic preset.
Calibration arbor goes by many different names including the spindle run-out arbor, calibration arbor, runout test bars, spindle taper test bar and test arbor. These integral maintenance tools offer a quick and easy way to test your CNC machine for accuracy and alignment after a crash, machine installation or relocation or simply as a periodic performance test.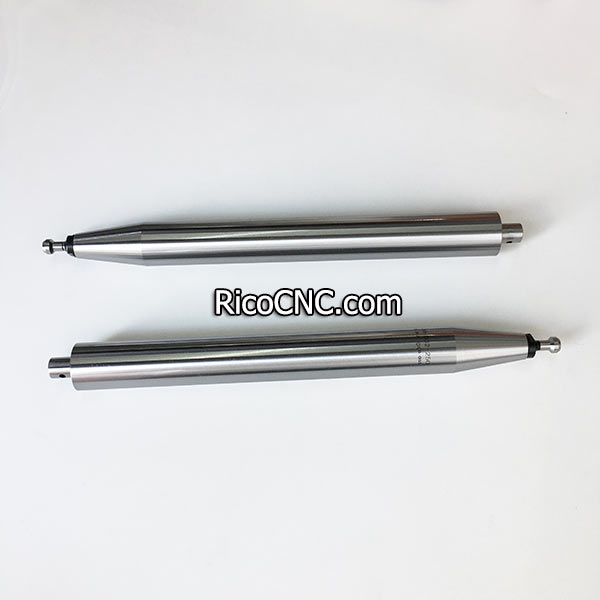 BT30 spindle test arbor parameters:
Precision ground all diameters concentric within 3 microns
Roundness within 0.002mm
Concentricity within 0.003mm
Surface roughness Ra < 0.4
Made from 20CrMnTi hardened to 54 - 56rc
Arbor diameter is 32mm in diameter
Gage length 250mm, other sizes on request
Protective case included
Rear thread for BT30 pull stud is m12 x 1.75
BT30 test bar model: BT30-D32-250L
Include BT30-45 degree pull stud
Protective case included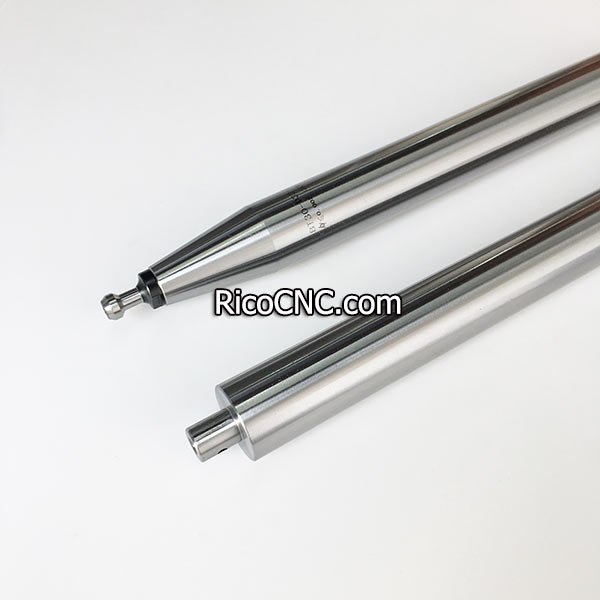 This test arbor is suitable for calibrating your machine spindle or tool presetter. Helps reduce down time and costly repairs, identifies potential problems with spindles and bearings.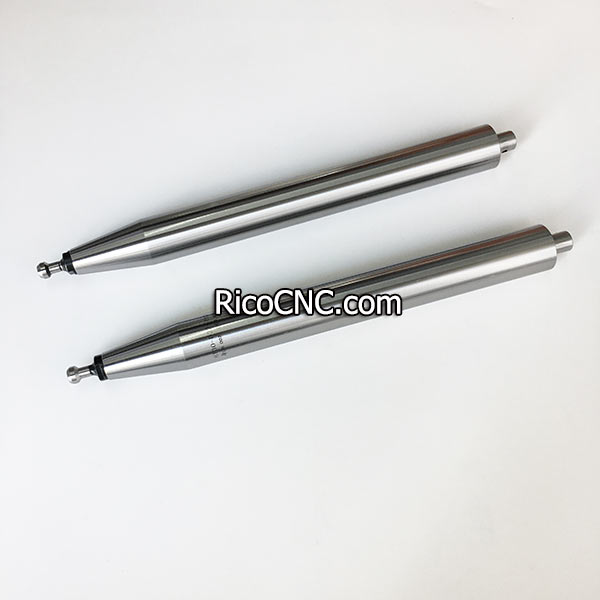 BT spindle test bar is mainly to check the accuracy of the machine spindle cones and various CNC machine tools and precision instrument spindle and hole taper check, BT spindle test bar is a standing tool in machine tool manufacturing and repair work, mainly used to check the spindle sleeve Radial circular runout of similar parts, axial movement, coaxiality, parallelism and the accuracy of parallelism with the rail test, inspection rod made of tool steel, after heat treatment and precision machining, the structure has sufficient rigidity.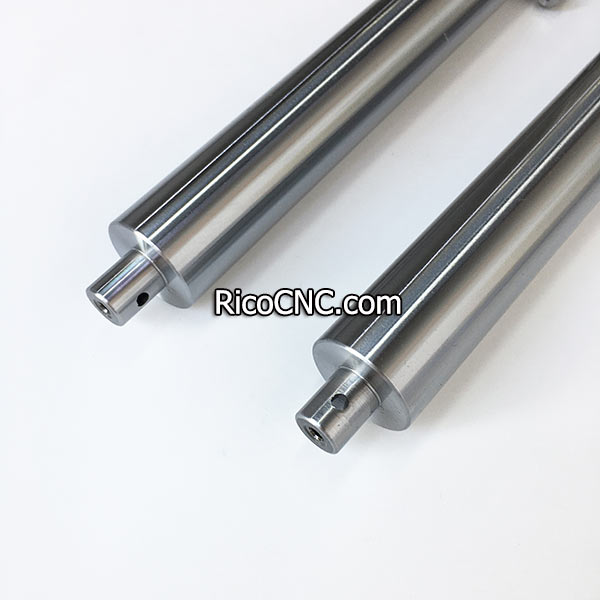 RicoCNC tooling systems has expanded its line of precision test bars with models for BT30, BT40 and BT50; ISO30, CAT40 and CAT50; and HSK50A, HSK63A, HSK63E, HSK63F, HSK80A, and HSK100A. These test bars are designed for easy and quick confirmation of accurate machine spindle alignment. Regular inspection of the spindle with a test bar can improve tool life by helping operators reduce TIR.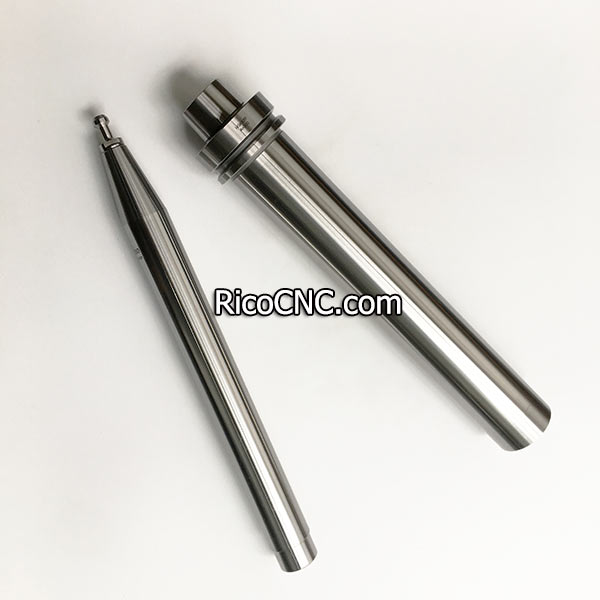 Welcome your inquiry.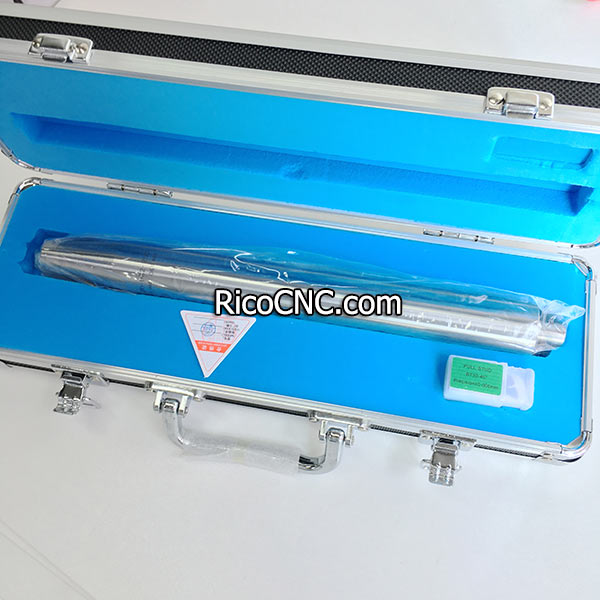 Contact Us