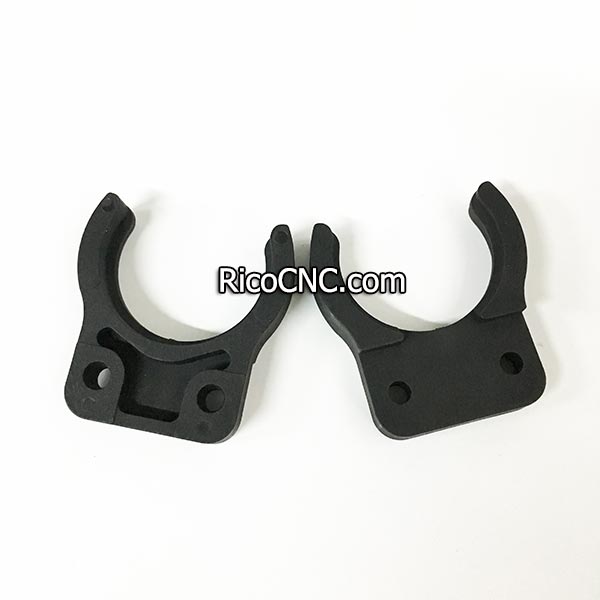 SK40 JT40 ATC Tool Holder Grippers Clips for Cincinnati Elumatec CNC Tool Magazine

This black CNC tool gripper is called SK40 CNC tool holder clips, which is a replacement part of CNC ATC tool magazine systems. Cincinnati part No. 1264735A black, These parts are widely used with DIN 69871 tool holders (usually referred to as SK40 or JT40) in Cincinnati CNC machining center, Arrow 1250 Erm Cnc Mill, replacement tool finger for vertical machines with ISO/ANSI/CAT 40 series spindle taper. Also it is HSK63 plastic tool fork in elumatec SBZ122, SBZ150 & SBZ151 CNC.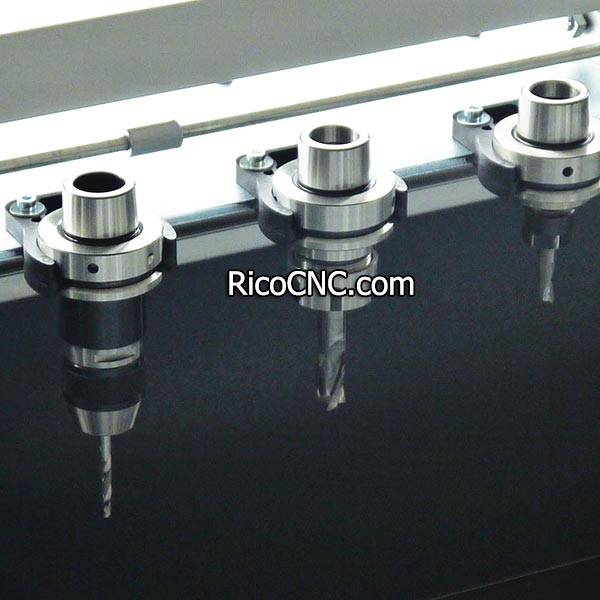 Cincinnati is an American CNC Milling Machine Company, headquartered in Cincinnati, Ohio, USA. With one of the broadest product ranges in the industry, Cincinnati Machines provides World Class Machine Tools. And Elumatec is a famous brand in Germany.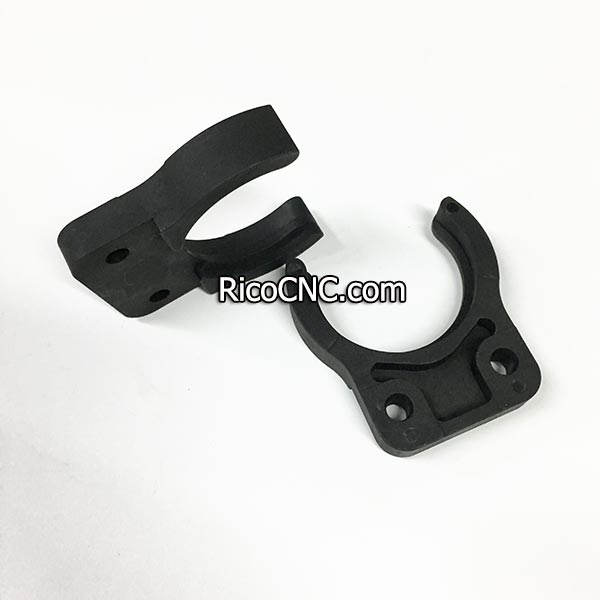 Cincinnati SK40 ATC tool changer fingers specifications:
1. Made in China, famous brand
2. Imported Nylon plastic material, high quality, reinforced, and anti-explosion.
3. Dynamic balance grade: G2.5, 30000rpm
4. Yaw precision: 0.005mm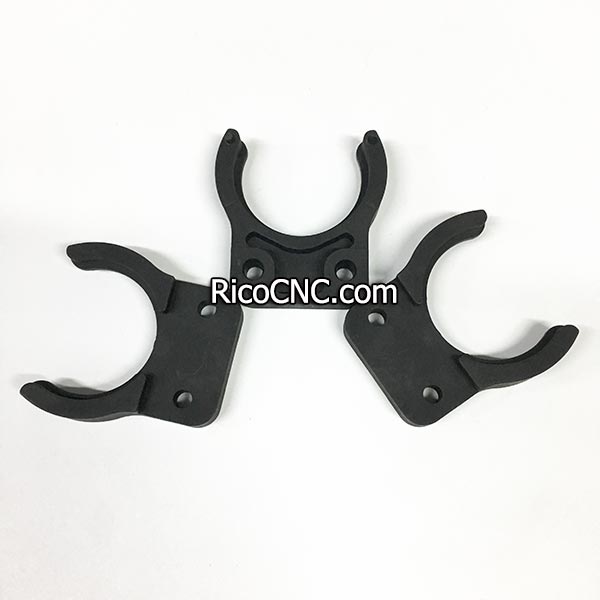 These new replacement parts for Cincinnati CNC mill are in stock for immediate shipment.
CINCINNATI BT40 BT50 tool grippers are also available here.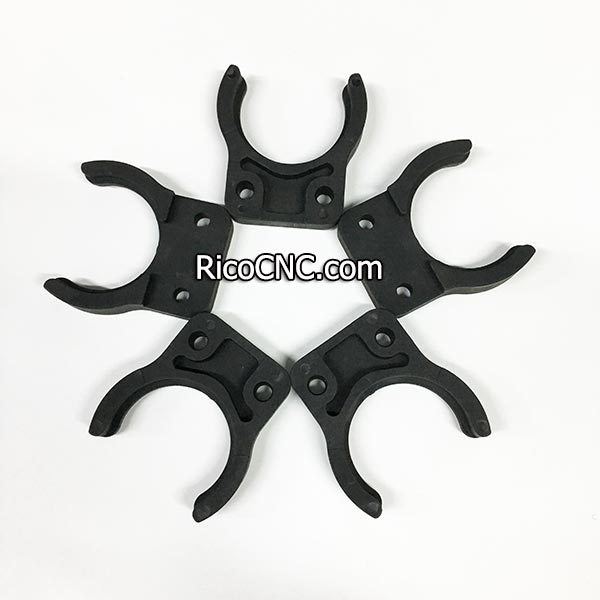 RicoCNC can provide a variety of auto tool changer forks replacement for your ATC tool magazine, such as HSK63, HSK50, HSK40, HSK32, HSK25 tool holder clips, BT30, BT40, BT50 tool grippers, ISO30, ISO25, ISO20 tool forks, CAT50 tool changer fingers, etc.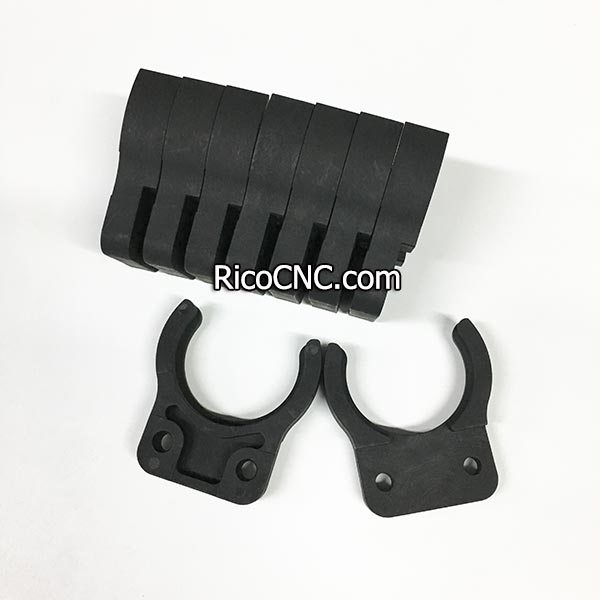 Rico CNC is a customer-driven business that has specialized in supplying CNC machine parts for over 5 years. We always provide high quality machine tools accessories.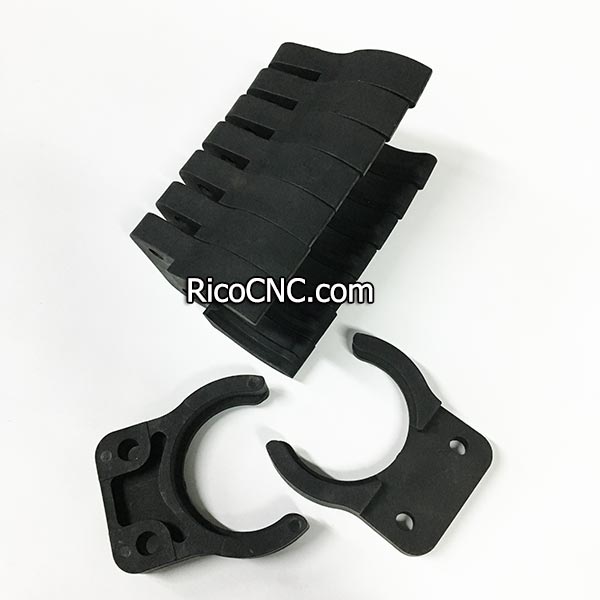 Get your CNC spare parts and tools here! Replace your old or broken parts! Keep your machines good performance!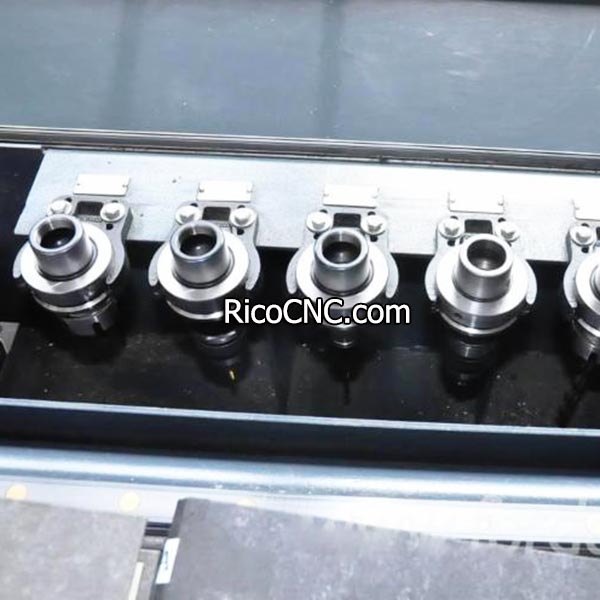 Contact Us